3 reasons Michigan State basketball will beat Michigan
Why I believe the Spartans will beat Michigan.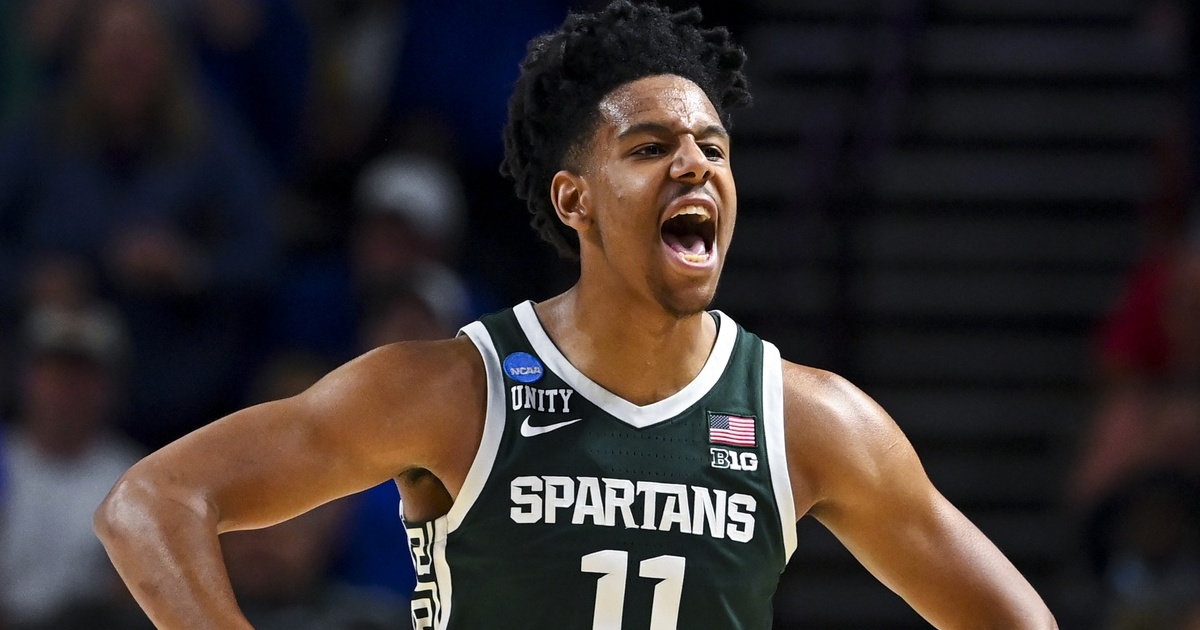 There are no easy wins in Big Ten play and Michigan State basketball will need a near-perfect effort to beat Michigan on Saturday.
Beating Michigan would go a long way for Michigan State basketball in its pursuit of the Big Ten title this season, especially since the conference is so wide open.
The conference is basically eating itself alive with Iowa beating Indiana, Northwestern taking down Illinois, and Purdue going on the road to beat Ohio State just this week. If the Spartans beat the 3-0 Wolverines, they'll make a big move in the standings.
Here's why I believe the Spartans will beat the Wolverines on Saturday in East Lansing.
1. Ball movement will lead to constant good looks
We saw against Nebraska just how much good ball movement can affect the game. Michigan State didn't settle for just any shot and passed the ball around the perimeter, inside out, and found an open guy every single time. Even when there wasn't a wide-open shot available, guys were pump-faking and dribbling into good looks.
Michigan's defense has not been great this season and Michigan State's improved ball movement with a fully healthy roster is going to make a major difference.
2. The defense has been playing much better lately
Jaden Akins, Tyson Walker, and AJ Hoggard are all plus defenders at the guard positions and Mady Sissoko has gotten much better in the post. All of those guys have been playing well lately.
Michigan has some scorers on the roster in Jett Howard, Kobe Bufkin, and Hunter Dickinson, but the Spartans have the perfect defenders to neutralize each of them. Throw in a versatile defender like Malik Hall and the Spartans have options for defending all of the Wolverines' scorers.
Since the forgettable loss to Northwestern, Michigan State basketball has only allowed 60-plus points one time. This defense is starting to figure it out.
3. Fully healthy, this team is on a different level
There's no denying it, over the past two games with Hall back, the Spartans just have a different feel to them. They're 2-0 with a 21-point win over Buffalo and an 18-point win over Nebraska. In both games, there was no doubt in the final result. Hall just makes them that much better.
And he's not even playing big minutes yet.
Hall is on a minutes restriction and they're still playing at a high level. Imagine how good they'll look when he's on the floor for 25-30 minutes. We may get a taste of that on Saturday.
Plus Akins is finally gaining confidence and looks like the player we expected at the start of the season before he missed some time with an injury.
We're seeing Michigan State basketball finally play to its potential and that will continue on Saturday.