Michigan State football: New rumored coaching candidate is causing mass panic
This would be a nightmare.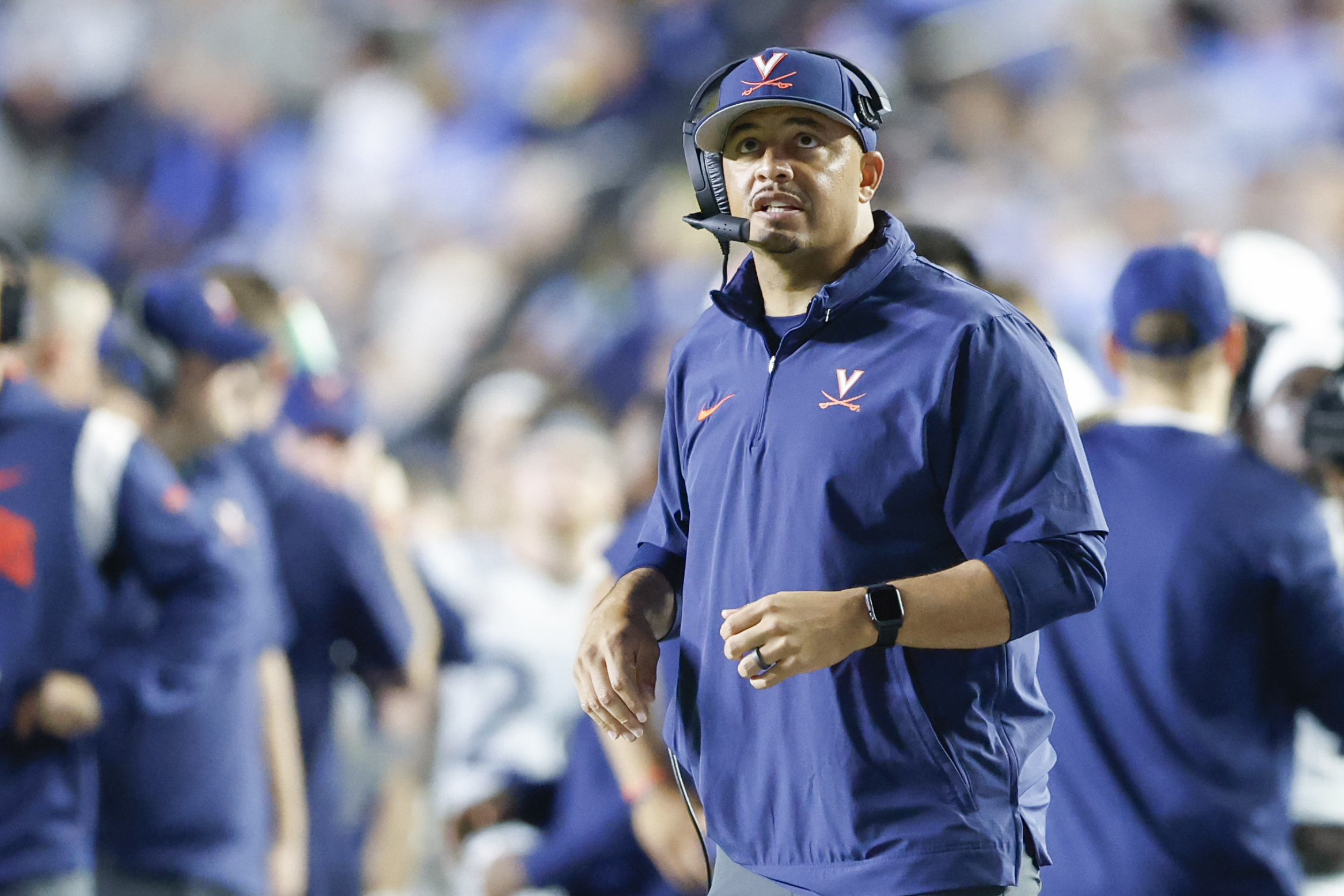 There's a new rumored Michigan State football coaching candidate and his name is causing mass panic among the fanbase.
Panic has been spreading throughout the fanbase on social media over the past couple of days and it's not because the Spartans are struggling on the hardwood but rather because a new baffling Michigan State football coaching candidate has surfaced.
While there's nothing concrete to prove that Alan Haller and the athletic department are making a push, there are rumors circulating that Michigan State has at least reached out to Virginia head coach Tony Elliott.
What's so bad about the former Clemson offensive coordinator who was once regarded as a top head coaching candidate a few years ago?
Just look at his record in two years at Virginia and how the Cavaliers have looked under him. He took a team that went 6-6 the year before he took over and 28-21 in the previous four seasons and went just 3-7 in his first year and now Virginia is 2-8 in year two.
While I can completely understand that his first year was marred by a shooting that took the lives of three of his players and he saw numerous players transfer out in the offseason, he has still seemingly made the program worse. Virginia is in a worse spot now than it was when he took over which is the exact opposite of what you want in a head coach.
A 5-15 mark in two years at Virginia does not scream "Michigan State material" to me.
On top of the poor on-field performance, he's not even recruiting well. In fact, he had the No. 65 recruiting class in the country for 2023 and his 2024 group is ranked just No. 72. Not ideal.
So Haller is considering going from a coach who could recruit and wasn't the best coach to a guy who can't coach and can't recruit? That doesn't seem like a power move for a respected football program. This move is how you show the rest of the Big Ten that you're unserious.
Let's hope this rumored Michigan State football candidate is just that — a bad rumor.
Note: Justin Thind of 247Sports posted this which should talk some fans off the ledge.
seems like some people missed this… https://t.co/jFYbBSrJv5 pic.twitter.com/be5GmZUGzg

— Justin Thind (@JustinThind) November 15, 2023
There's a decent chance this was conjured up by an agent or Elliott made a call to Michigan State and it was reported on. I'd be willing to bet my house on Elliott not being the next head coach.