Bronny James earns comparison to former Michigan State star
Gary Harris at his peak was so good.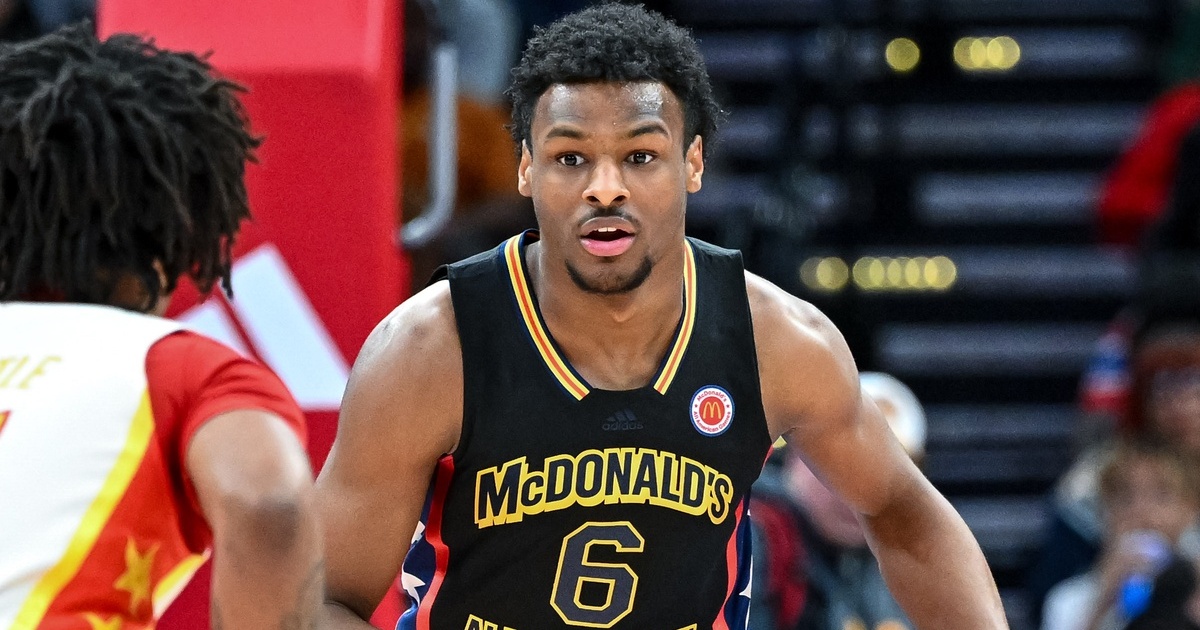 The most talked about high school athlete in the nation, Bronny James, has been compared to a former Michigan State star.
If you follow recruiting, there's no doubt that you've heard the name Bronny James mentioned countless times. One, because he's the son of LeBron James. And two, because he was a McDonald's All-American and that was seemingly all that was talked about during the game.
James is also one of the most highly sought-after prospects in the nation because he has yet to commit to a school and, for one reason or another, his recruitment has been mysterious.
Bronny, a five-star prospect now, has been talked about by every single scout and everyone offers up their own comps for the guard, but one of them stood out on Monday: Gary Harris.
Yes, the most famous high school athlete currently has a game that's being compared to a former Spartan star and now a starter for the Orlando Magic.
"As a prospect, he reminds me a lot of Gary Harris."

— @johnhollinger on Bronny James

(https://t.co/RBI1E90w2s) pic.twitter.com/G0gUsYE6Wl

— Legion Hoops (@LegionHoops) April 11, 2023
Obviously huge LeBron and Bronny fans took this comp as a sign of disrespect because they expect him to be the second coming of his father, but Harris was no slouch as a prospect. In fact, he came to the NBA with a ton of promise and had a solid stretch of seasons with the Nuggets from 2015-2020. He's hovered around the 10 points per game mark ever since with the Magic, but he was a really solid player at his peak.
Can't be too mad at being compared to a plus defender who has a career 37 percent 3-point conversion rate and has averaged 11.1 points and 1.1 steals over his nine-year NBA career.
It is kind of cool to see that one of the hottest names in the high school recruiting ranks in recent memory is being compared to a former Michigan State great.
The casuals will knock the comp, but I can bet that LeBron is happy with it.