Chris Klieman says he's not taking Michigan State football job
Cross one off the list.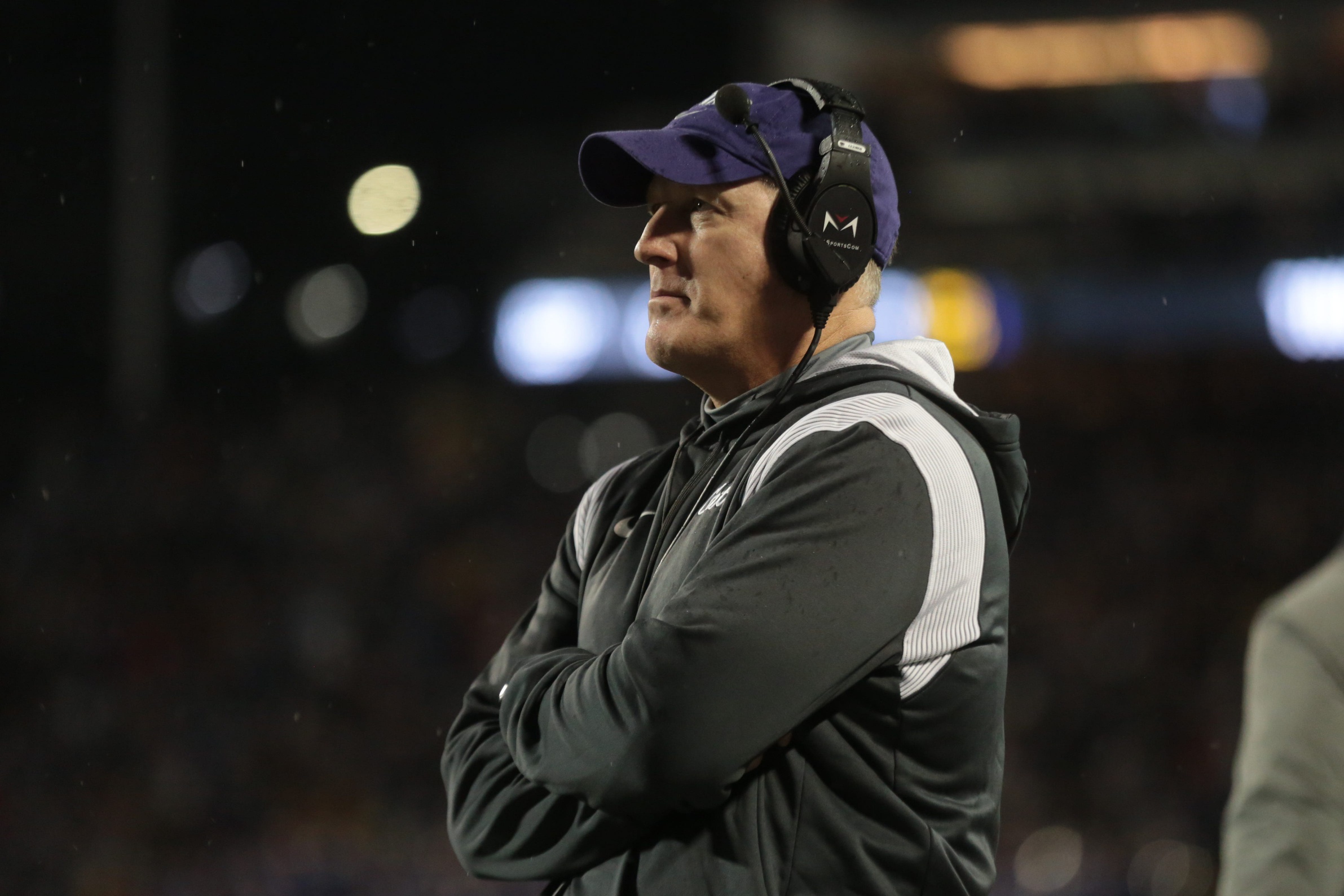 Kansas State head coach Chris Klieman says that he will not be a candidate for the Michigan State football vacancy.
Speculation about candidates for the next Michigan State football coach have run rampant recently as the Spartans officially fired Mel Tucker on Wednesday with cause.
Alan Haller released the termination letter to the public, stating Tucker embarrassed the university and violated the terms of his contract.
This comes just a couple of weeks after Tucker was in some hot water following the revelation of a sexual harassment case against him. Now, the Spartans will be looking for a new head coach after seemingly wasting the past three-plus years.
Some names have been thrown around like Mike Elko or Charles Huff or even Lance Leipold or Chris Klieman. But one of those guys withdrew his name from consideration on Wednesday, telling the media that he will be staying at Kansas State.
Kansas State HC Chris Klieman isn't interested in the Michigan State job opening❌

"I'll be sticking in Manhattan and will not be a candidate for that job."

(via @GabeIkard) https://t.co/v7vQk79Zi9 pic.twitter.com/3lr6zY3k7F

— On3 (@On3sports) September 27, 2023
While Klieman wasn't everyone's top choice, he was still a solid option and it does hurt to see that Michigan State couldn't draw interest from a Kansas State head coach. Maybe it's the state of the program that Michigan State is currently in or maybe Klieman is just happy where he is. I mean, he did just win the Big 12 title last season and has a nice squad back for 2023.
This should make Haller's job a little easier as he can cross Klieman off the list and focus on guys who haven't publicly stated that they aren't interested in the now-vacant head coaching job.
Michigan State football is an attractive job for a multitude of reasons. Resources, huge pool for assistants, new facilities, a winning tradition, passionate fans, a beautiful campus, and proof that you can win 10-plus games here regularly with the right coaching staff in place.
I'd expect some others to remove their names from consideration, but so far, Klieman has been the only one.