Graphic proves that Michigan State basketball is a blue blood
MSU is a blue blood.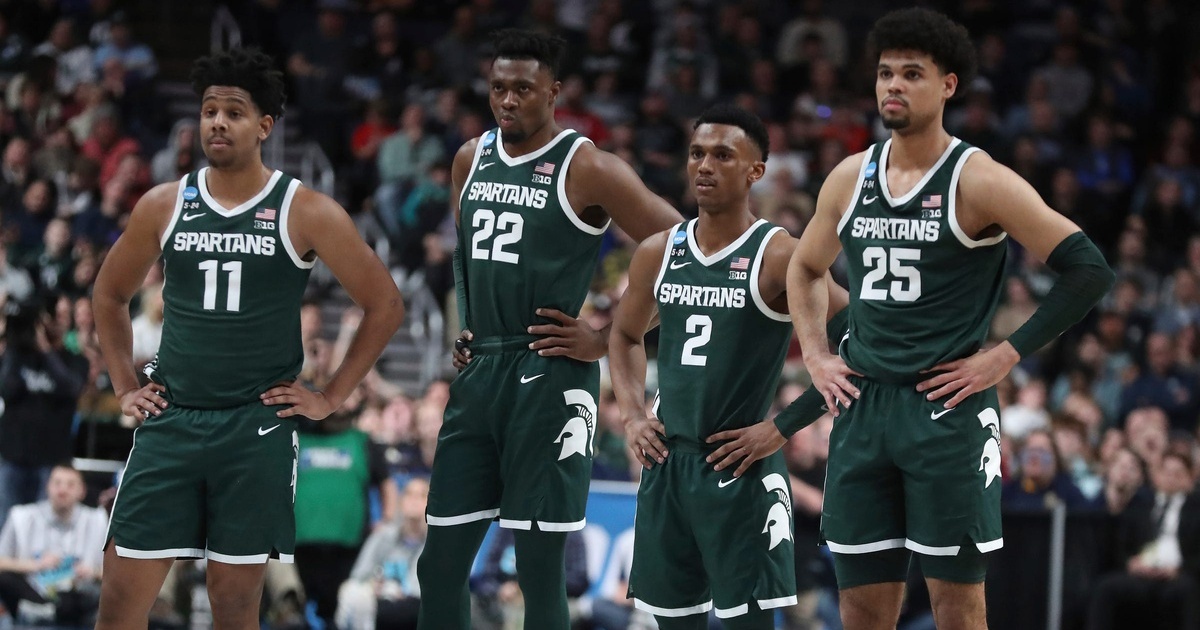 Is Michigan State basketball a blue blood? That's the age-old question but this graphic proves that the Spartans are.
Who are the blue bloods of college basketball? Some names come to mind like UCLA, Duke, Kentucky, North Carolina, and Kansas, but Michigan State basketball has made a case to join that group.
The Spartans have made 25 straight NCAA Tournament appearances which is a Big Ten record and also the third-longest in college basketball history.
If that's not enough to prove that Michigan State belongs among the ranks of the blue bloods, maybe this graphic will do the trick:
NCAA tournament wins in the last 25 years pic.twitter.com/sObqt0bDvS

— Jay Cuda (@JayCuda) March 21, 2023
Over the last 25 years (in which MSU has made every tournament), Michigan State is one of five programs with more than 50 NCAA Tournament wins. Who else has more than 50? Only Duke, Kansas, Kentucky, and North Carolina. The Spartans have more NCAA Tournament wins in that span than UConn, Florida, Gonzaga, Arizona, Syracuse, UCLA, Villanova, and Wisconsin who have all been agents of success in the postseason for decades.
Michigan State is also the only team from the annual Champions Classic field that has made the Sweet 16 this year. The other teams in that four-team field (Kansas, Duke, Kentucky) were all eliminated in the second round.
There's always going to be a debate about whether or not Michigan State basketball is a blue blood and most people who follow the sport say yes. A lot of coaches and college basketball experts believe the Spartans are a blue blood, but the rival fans are doing their best to oppose it.
Even Greg Kampe believes Michigan State is a blue blood.
I got a bunch of crap when I said Michigan State basketball is a blue blood and that's why we are fortunate to have them on our schedule each year. I guess this fact would support my statement https://t.co/16mgEl12bn

— Greg Kampe (@KampeOU) March 21, 2023
Kampe knows it. I know it. You know it. Michigan State is absolutely a blue blood and if the NCAA Tournament success isn't good enough proof, what possibly could be?
Tom Izzo has made Michigan State nationally relevant for 25-plus years.