Is Michigan State football trending with 3-star DB Justin Denson?
There are reasons to be optimistic.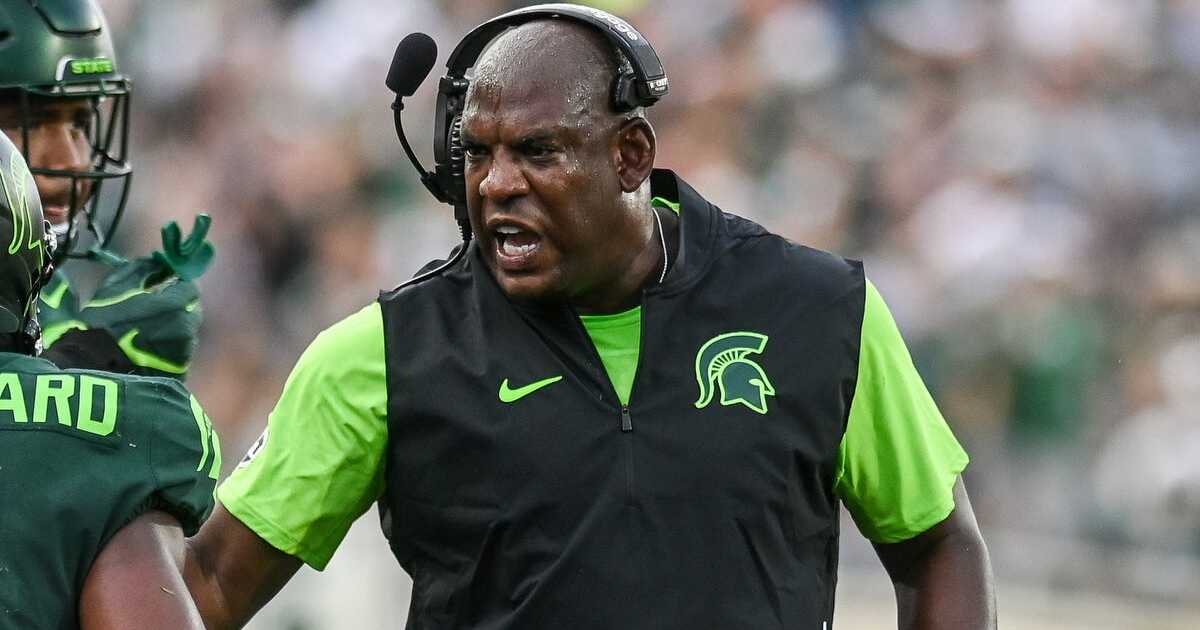 Michigan State football is trending with one of the fastest-rising defensive backs in the 2024 class, Justin Denson.
*DJ Khalid voice* "Anotha one."
On Tuesday evening, three-star defensive back Justin Denson announced his top five while also setting a commitment date of July 1. The schools included among his finalists are Michigan State football, Oklahoma, Alabama, Florida, and Texas A&M. Not too shabby of a top five, if you ask me. Pulling Denson from those massive programs would be a huge win for Michigan State's recruiting staff.
Overnight, recruiting website On3.com had a duo of recruiting experts place predictions for Denson to commit to the Spartans.
On3 also has what they call the Recruiting Prediction Machine (RPM) that displays which teams are trending for a given prospect based on interviews and expert predictions. For those of you who have read my content before, you would be familiar with the direct competitor of this tool named the Chopalytics Prediction Machine (CPM). Unlike the RPM, the CPM takes inputs based on tweets, vibes, and fanbase hope to deliver a prediction.
Denson recently took to Twitter, screenshotting On3's RPM results for his profile wondering how the machine works with a laughing face emoji. The photo shows MSU leading at 93.9 percent but the message portrayed by Denson's tweet doesn't make me feel any better about the recruitment.
Can someone explain how this works 🤣 pic.twitter.com/sswqeHNzhN

— Justin "The slim reaper" Denson Jr. ✞ (@Jetdenson) June 22, 2023
Could he be insinuating that MSU leading is wrong? Or, like he mentions in the thread, is he wondering why Penn State (a school he hasn't mentioned in six months) is even included in the graphic?
The state of recruiting is always hard to gauge so don't put too much stock into what you see on social media. It's a very fluid process but what we've heard from the experts should make every Michigan State football fan excited for Denson to pick up that green and white hat on July 1.
Peace fellas,
ChopMan