Jaden Akins, AJ Hoggard are officially returning
They're back.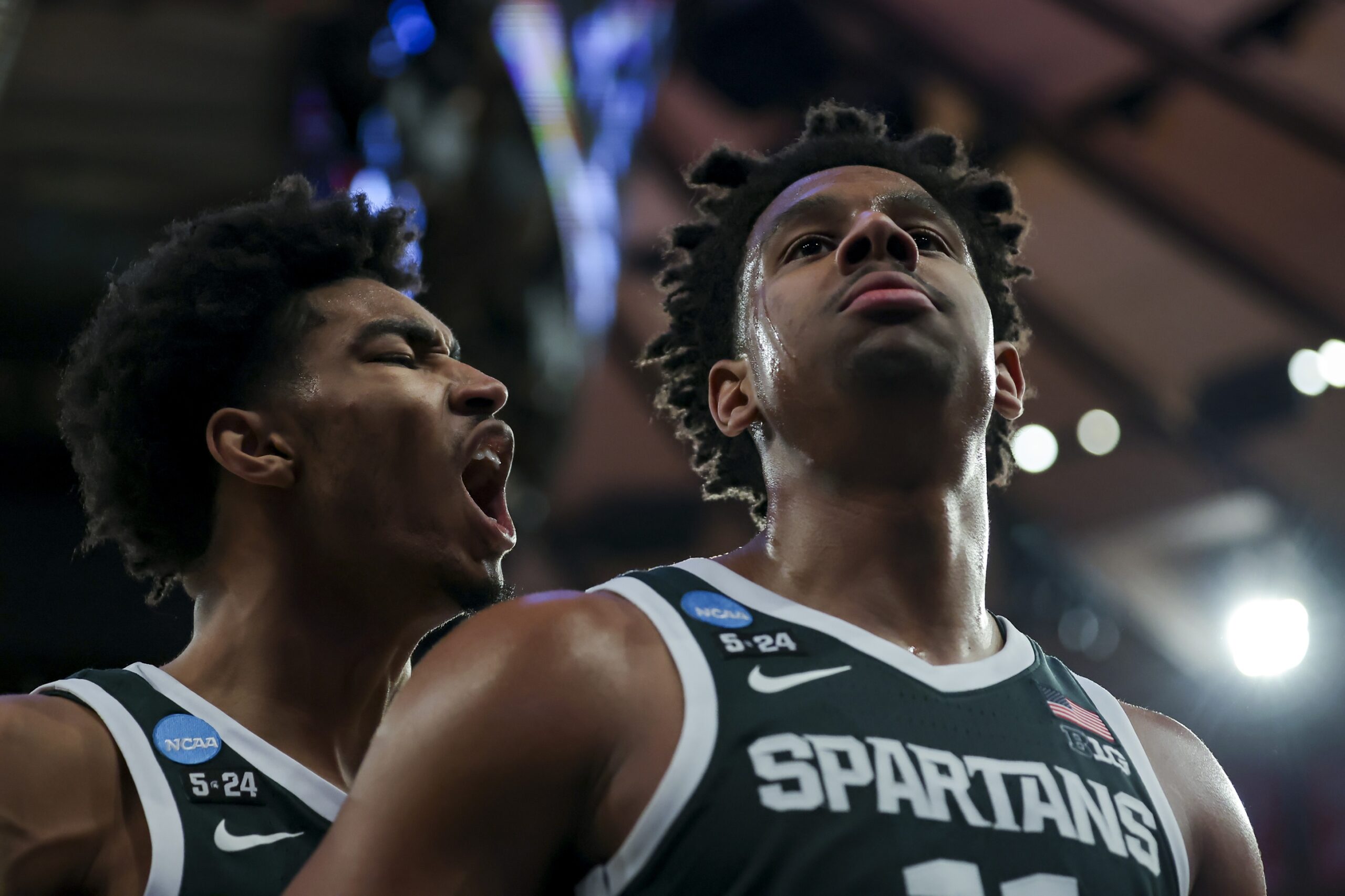 After over a month of waiting, Michigan State fans are now celebrating the returns of Jaden Akins and AJ Hoggard.
Michigan State basketball just got a whole lot better on Wednesday. With news of Jaden Akins and AJ Hoggard not getting invited to the combine and not entering into the transfer portal, the belief amongst fans was that they'd be coming back.
While that was the belief, we have seen some past Michigan State players stay in the draft when they probably shouldn't have. This worry of either Jaden or AJ staying in the draft is no more because both of them are withdrawing from the NBA draft and coming back to East Lansing.
Ready to get back to work. pic.twitter.com/k3mL1u3eP9

— Michigan State Men's Basketball (@MSU_Basketball) May 31, 2023
What does this mean for next year's basketball team? It means that all the hype around the team will continue now that basically everyone is returning. Losing either Jaden or AJ would have been huge but then returning means that this Michigan State team should be a top five preseason team and throughout the year next season.
Fans should expect a lot of playmaking from Akins and hopefully Hoggard can continue to improve his jump shot.
This is huge news for the basketball team and it is a great sign for next year because this team is going to have a lot of athletes that can shoot the ball and play defense. The work for next year is just getting started and it looks like Jaden and AJ will be putting in that work.
Welcome back to East Lansing AJ and Jaden.