Keon Coleman has drawn interest from 59 programs since entering transfer portal
Everyone wants a piece of Keon Coleman.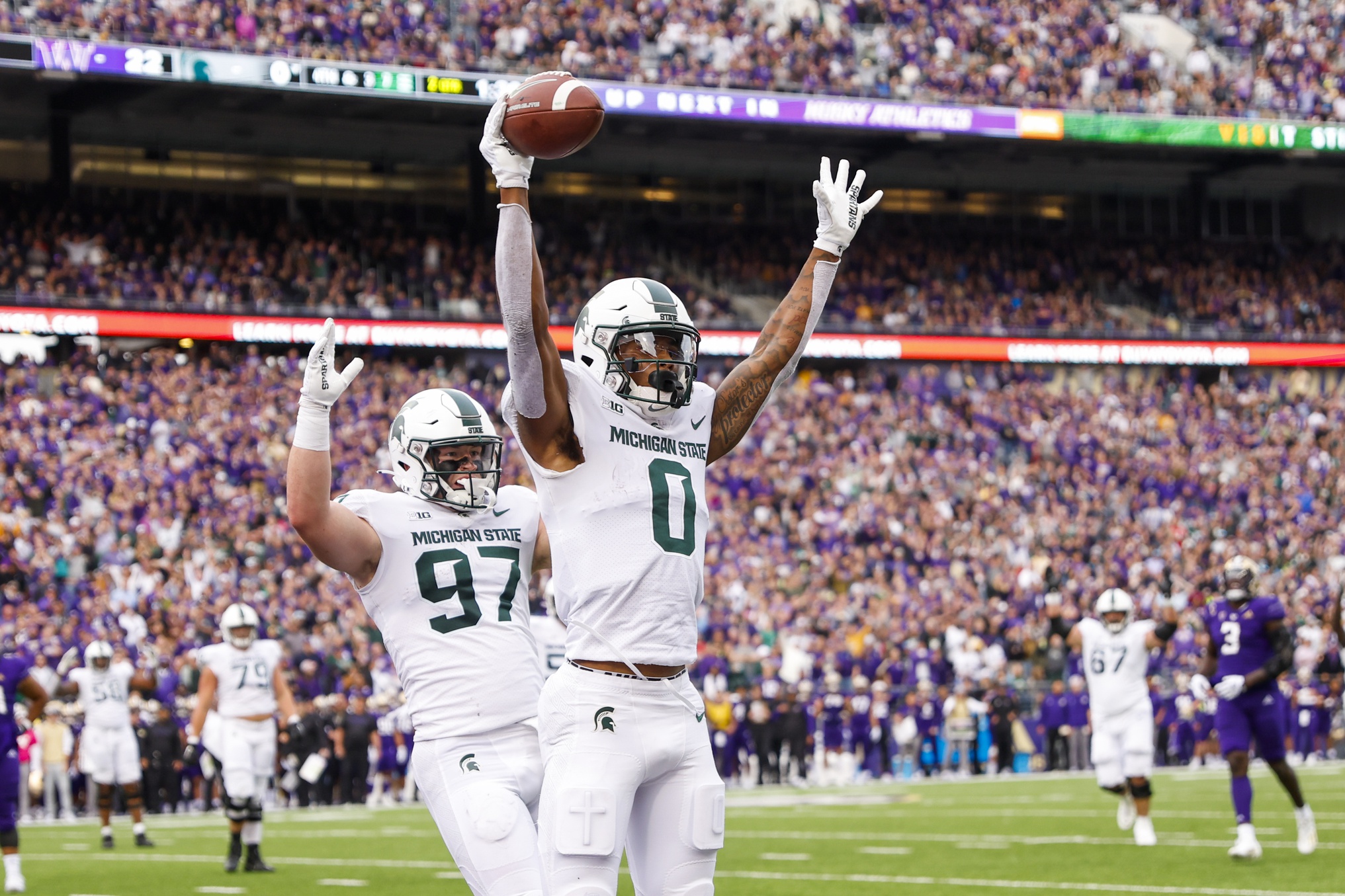 Keon Coleman has become the hottest commodity in the transfer portal after spring ball. He's heard from 59 programs.
In the latest update to the Keon Coleman transfer saga, it was just reported by Hayes Fawcett of On3 that 59 total schools have reached out to the now-former Michigan State receiver since entering the transfer portal. You read that correctly, fifty-nine schools have reached out to Coleman in less than a week since entering the portal.
Former Michigan State WR Keon Coleman tells me he has heard from these 59 schools since entering the Transfer Portal ?

The 6'4 215 WR will have 2 years of eligibility remaining.

One of the top available players in the Portal Rankings

Where Should He Go?… pic.twitter.com/ZKWD4Qat9v

— Hayes Fawcett (@Hayesfawcett3) May 7, 2023
It is not a surprise that he is getting a lot of interest from schools as he is one of the best wide receivers and overall players in the portal. But 59 schools is something I've never heard of in recruiting. Most of the top recruits in high school don't even get this much interest.
As you can imagine, it's a very wide range of schools contacting Coleman. From FCS or Group of Five schools like Bowling Green and Wright State to some of the best programs in the country in Oklahoma and Georgia, Keon Coleman is in high demand.
Even Jim Harbaugh has made the call to Keon to try to win over his services. I doubt Coleman will even consider going there, but that just shows how good he is to have your rival school try to recruit you out of the portal.
It's no secret that Michigan State lost its best player in Coleman to the portal, but I don't think anyone expected to see this many schools interested in him. Even though his departure was both shocking and heartbreaking, I'll still be cheering him on — unless he ends up at the school down the road.