Keon Coleman reportedly deciding between Ole Miss, Florida State
It looks like MSU is out of the running.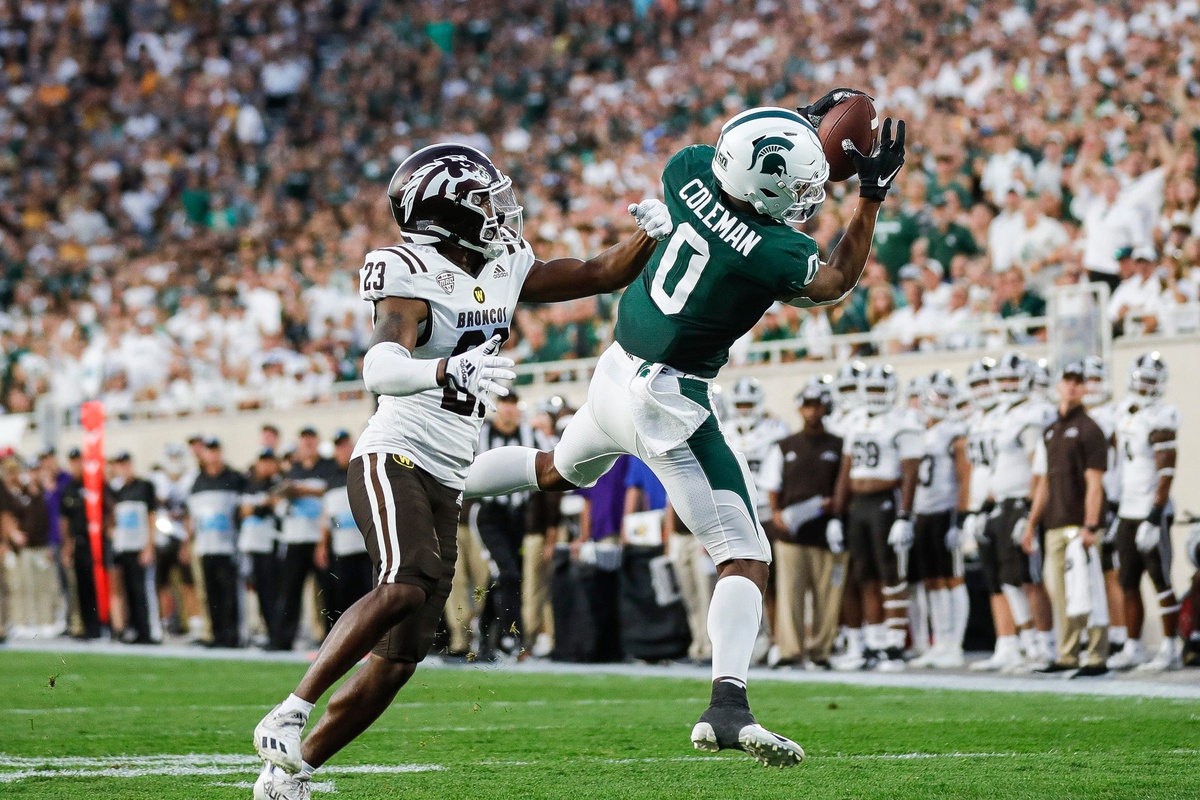 The sliver of hope that Michigan State fans still held for Keon Coleman to return has seemingly vanished as he's down to two schools.
It's officially time to move on, folks. Keon Coleman isn't coming home.
After entering his name into the transfer portal a couple of weeks ago, Coleman has taken visits to Florida State and Ole Miss, and some, including myself, felt like Michigan State still had a fighter's chance.
Not anymore, it seems.
According to a report from 247Sports, Coleman is deciding between two programs and an announcement could come at any moment. Those two programs are Ole Miss and Florida State. Texas A&M looked to be in the running as well, but the Aggies landed Jahdae Walker last week from Grand Valley. He canceled his visit to Texas A&M after they picked up Walker's commitment.
Michigan State could obviously use Coleman as he would be the clear WR1 just as he was last year with Jayden Reed fighting through a couple of minor injuries and inconsistent quarterback play.
It just feels like Coleman wants to go to a program that's likely to contend this year and has a proven quarterback. Florida State has Jordan Travis who some believe could be a darkhorse Heisman candidate and Ole Miss has Jaxson Dart as well as Spencer Sanders and Will Howard.
But what those programs won't be able to offer is the guaranteed No. 1 receiver role. Florida State has a borderline 1,000-yard receiver returning and Ole Miss landed two quality wideouts in the transfer portal already. Michigan State has a few unproven but talented wideouts as well as senior Tre Mosley. Coleman would return as the clear go-to target.
However, it looks like Antonio Gates Jr., Tyrell Henry, Jaron Glover, Christian Fitzpatrick, and Montorie Foster are going to have to grow up in a hurry.