Malik Hall leaves interesting comment on Tyson Walker's return post
All it takes is one emoji to ignite rumors.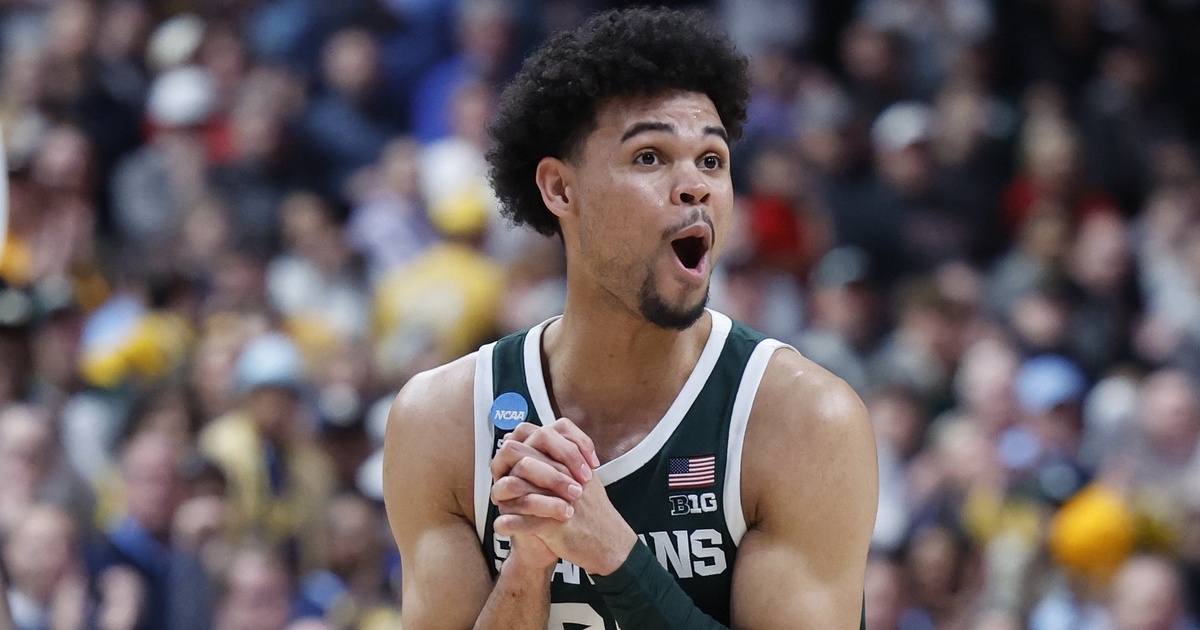 Tyson Walker officially announced his return to Michigan State on Monday but did Malik Hall also hint at coming back?
Monday was a great day for Michigan State fans. The week started off with some positive news as Tyson Walker announced that he would be returning for one more season.
For weeks, it felt like Walker was leaning toward a return, and a comment that he made on Joey Hauser's farewell post really ignited some rumors. He asked Joey who he was going to sit next to on the planes now. That comment had every MSU fan believing in his return.
Sure, he quickly shot down the rumors on Twitter with an "everything isn't always as it seems" tweet, but obviously he let it slip a little early and was trying to cover his tracks.
Well, Malik Hall may have done the same thing as a single emoji had Michigan State fans clinging on to a "oh, he's coming back" narrative. I'll be honest, I thought the same thing when Hall responded to Walker's announcement post with that single emoji.
Check it out:
Hall's comment got the most likes of anyone on Walker's post and that includes responses from Denzel Valentine, Carson Cooper, Gabe Brown, and Marcus Bingham Jr. And the reason it got so many likes is that it ignited some speculation.
What could this emoji mean? To me, it feels like Walker's return announcement is just the start of the big news that will be coming down the pipe for MSU hoops. I think it means that Hall is next.
Am I reading too much into an emoji? Probably. Do I still believe that he's hinting at a return? Yes.
You can't find this hard-hitting journalism regarding a single emoji on an Instagram post anywhere, but just know that when Hall does announce he's coming back, I had it first.