Mat Ishbia and Nikola Jokic make up before Game 5 (Video)
Jokic and Ishbia have officially mended fences.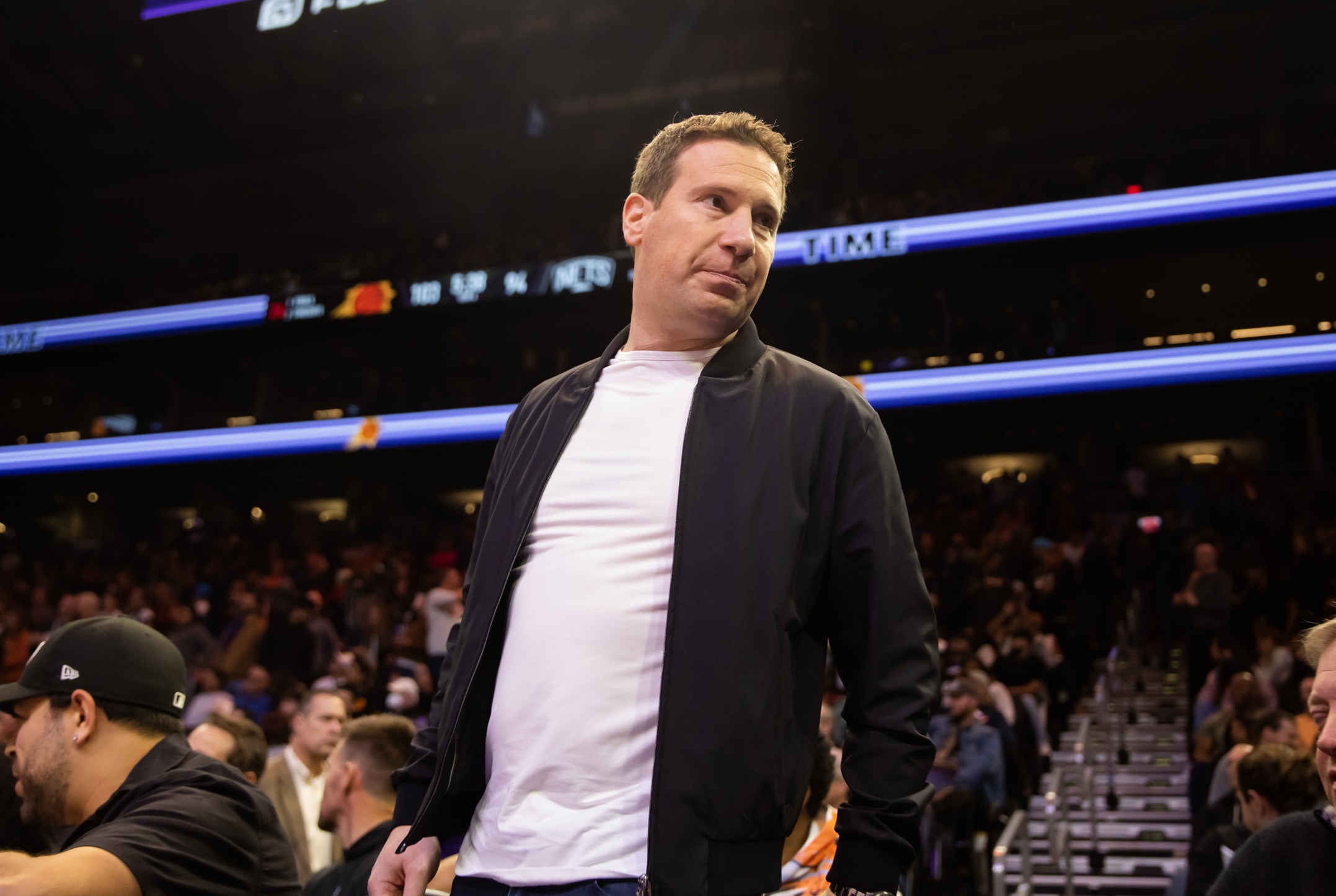 After an incident during Game 4 in Phoenix, Nikola Jokic and Suns owner, and former MSU walk-on, Mat Ishbia have made up.
If you went to bed early on Sunday night, you may have missed one of the most bizarre confrontations in recent NBA history. Nikola Jokic pushed Suns owner, and former Michigan State walk-on, Mat Ishbia with his forearm and the Spartan flopped like a true pro.
It was just an odd situation and no one really knew how to react.
Do you discipline Jokic further than the technical he received during the game? Do you suspend him for a playoff game? Do you fine him?
Those questions floated around all throughout the remainder of Game 4 on Sunday night but Jokic wasn't disciplined further and Ishbia didn't want him to be. He issued a statement saying that he respects Jokic and that suspending him a game would be silly.
Well, on Tuesday night, the two met face-to-face after Jokic went through shootaround.
Jokic jokingly tossed him the basketball (as a reference to the scuffle on Sunday) and the two exchanged a quick handshake before Nikola went into the locker room.
Joker's got jokes. https://t.co/PlscuVA5XV pic.twitter.com/JNI7WnkC02

— Tim MacMahon (@espn_macmahon) May 10, 2023
You love to see the good sportsmanship here.
Plus, I'm sure that the "fan" label that Jokic gave Ishbia following the game was rescinded and the two have likely spoken privately about the incident. There's clearly no bad blood here and it was just a misunderstanding of the situation between the two.
Ishbia has quickly made headlines as an owner in the NBA and he's barely been in Phoenix for a few months. Shortly after he took over, the organization traded for Kevin Durant, and the team looks poised to make a run to the NBA Finals, knotted at 2-2 before Game 5 with the Nuggets.
Let's hope the headlines with Ishbia are more drama-free and light moving forward.