Mel Tucker reportedly the subject of harassment case
Not good.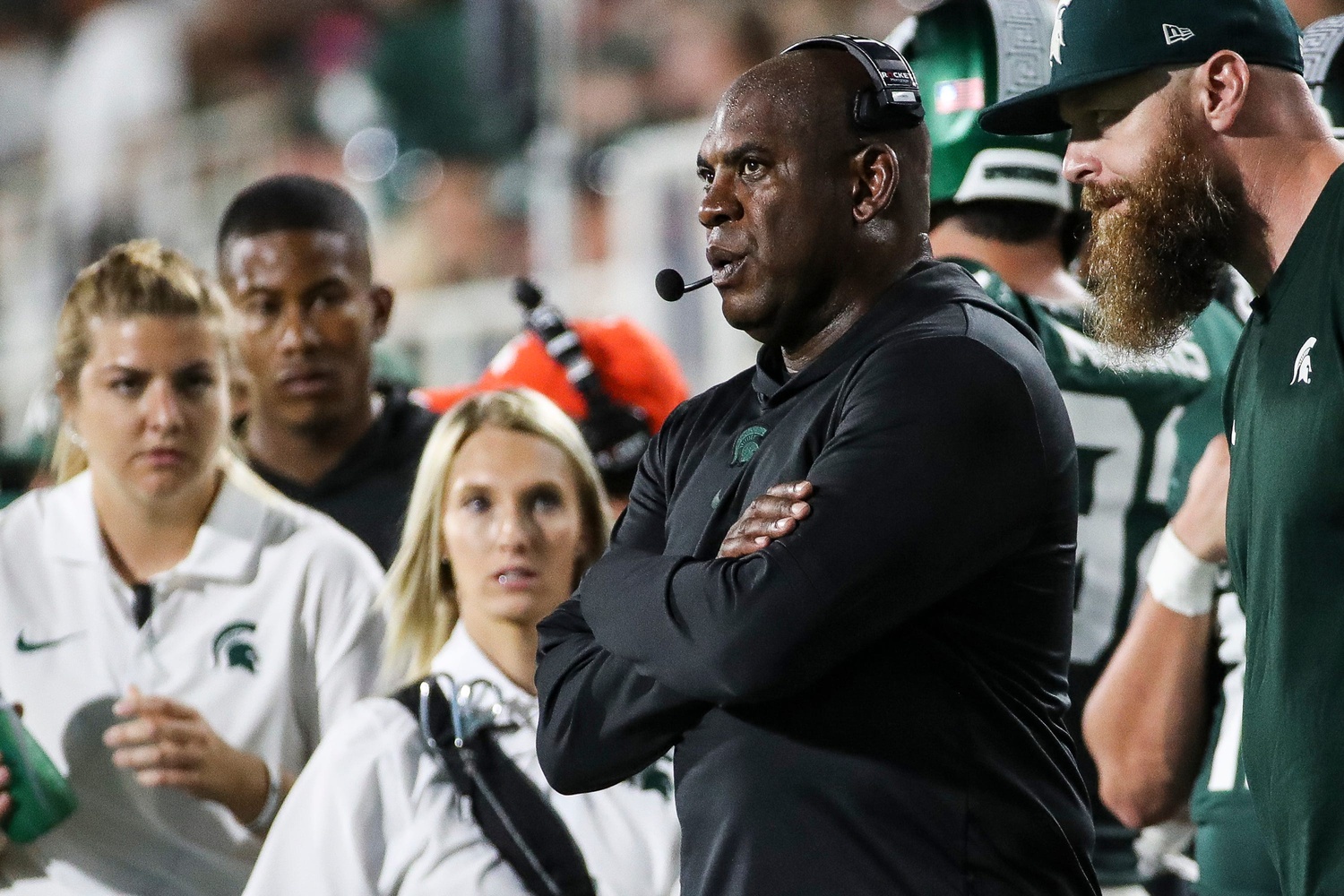 Michigan State football coach Mel Tucker is reportedly the subject of a harassment case that's been investigated for months.
Just hours after improving to 2-0 on the season, Michigan State football coach Mel Tucker found himself in some hot water.
Actually, he's been in some hot water for months, reportedly, as he's the subject of an ongoing sexual harassment investigation according to Dan Murphy of ESPN.
Sources: Michigan State coach Mel Tucker is the subject of a sexual harassment investigation that began months ago. MSU officials did not respond to requests for comment tonight. https://t.co/aXZhxoAdFI

— Dan Murphy (@DanMurphyESPN) September 10, 2023
The report was made public just after midnight and fans immediately reacted accordingly. This could be a potential disaster for the Spartans. While the details of the investigation were not revealed by Murphy according to his sources, this could be a legitimately massive problem for the Spartans. This could lead to another coaching search as the university now has the option to fire with cause.
Like the university, we should wait until everything comes out before rushing to conclusions, but this just is not a good look for the fourth-year head coach.
There's a good chance that more will come out in the coming days as this has been under wraps for what sounds like months and now it seems to have been confirmed, it sounds like a statement will be made by someone close to the program. Tucker can't comment on an ongoing investigation, but I would not be surprised to hear something from him about this on Sunday — I'm not sure we wait until Monday's presser to hear from him.
This would be an absolute gut-punch for the program which has placed so much trust in the head coach. It would mean that Michigan State would have to start over and that's just a nightmarish thought.
We'll continue to provide details as they come out but for now, we're just going to have to wait and see what happens. Not a great look.