Michigan State baseball: 6 players earn All-Big Ten accolades
Great season for the Spartans.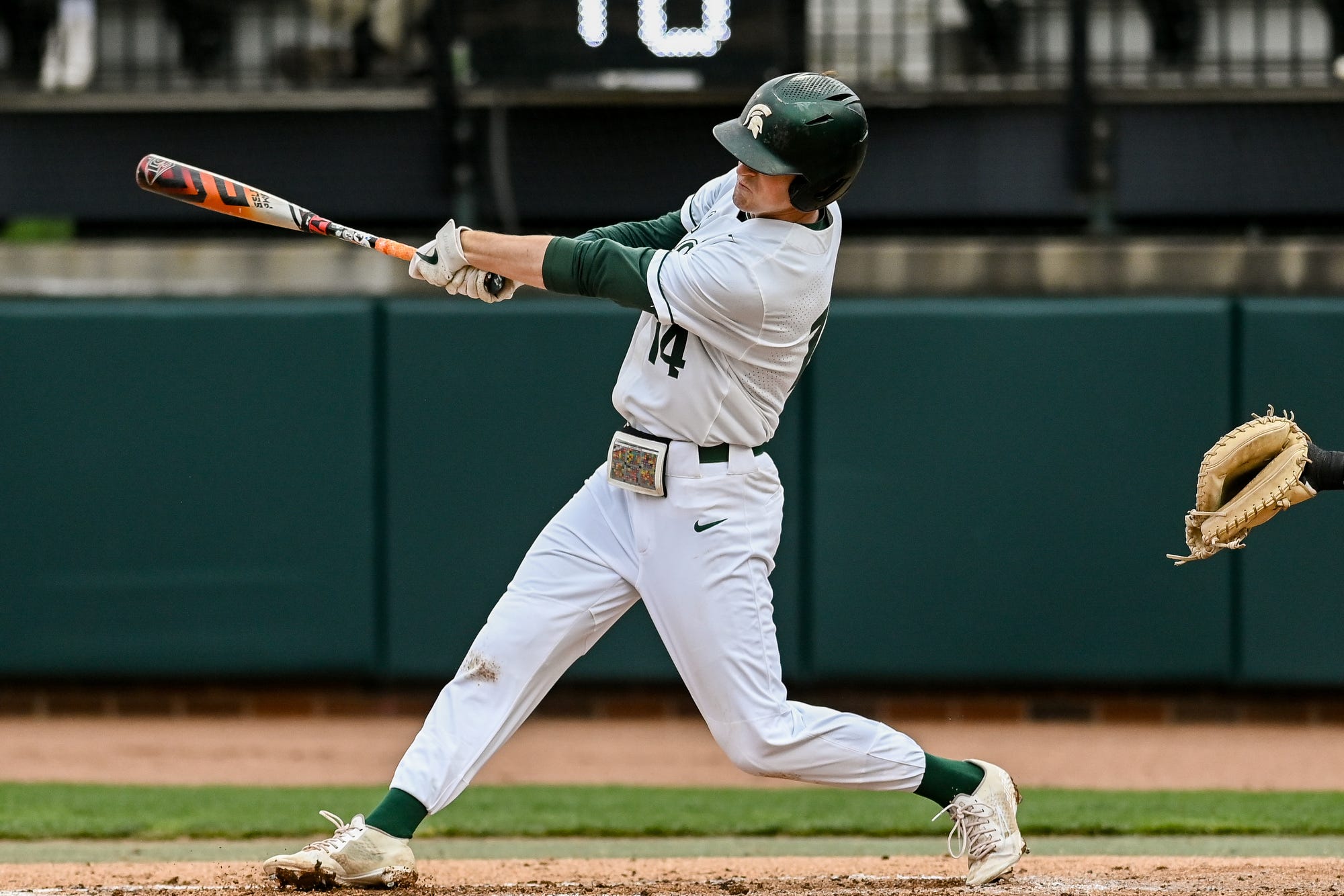 Six Michigan State baseball players earned All-Big Ten honors, capping off an impressive regular season for the Spartans.
Having the first winning season since 2016, the Michigan State baseball team had quite a few players step up this season and it showed today when the Big Ten released its all-conference team.
Michigan State had six players receive accolades including Brock Vrandenburg, Wyatt Rush, Trent Farquhar, Bryan Broecker, Mitch Jebb, and Joseph Dzierwa. These six accolades is the most a Michigan State baseball team has received since the 2016 season, when they also received six. With these six, that makes it a total of 60 honorees at Michigan State for Jake Boss.
These six players include a first-team All-Big ten for Brock Vrandenburg, a second-team honor for Wyatt Rush, Trent Farquhar, and Bryan Broecker, and third-team honors for Mitch Jebb. Joseph Dzierwa was named to the all-freshman team, extending the streak of 14 straight years of a Michigan State freshman making that team.
These six baseball players have each been great in their own right.
Vrandenburg is one of the best hitters in the Big Ten as he holds a top three batting average for the league. Rush is currently in the top three for the Big Ten in saves for this year and his 10 saves moves him up to fourth for most saves in a single season at MSU. Farquhar is one of the hardest bats to strike out this season in the Big Ten and he constantly gets on base. Broecker tops the Big Ten in the most caught stealing with 19 which puts him way in front of the next catcher. Jebb received his third accolade at Michigan State and is top five in triples hit this year with seven. And Dzierwa is your Friday starter and he is top five in the Big Ten for wins and walks allowed per inning.
These accolades are all well earned and they are huge parts of why this season has been the best one the baseball team has had in quite a few years. Rush is the only senior on this list so there is a chance that everyone else could return to the team next year. This not only shows the great progress that the baseball team demonstrated this year, but it shows that the team has a bright future for next year.
Congrats to all six of the Spartans that received All-Big Ten accolades and good luck in the Big Ten Tournament, as that starts for Michigan State on Tuesday when they play Maryland at 7 p.m. ET.