Michigan State basketball: Could Izzo's 2024 class be better than 2023?
Tom Izzo's 2023 class was elite, but could 2024 be even better?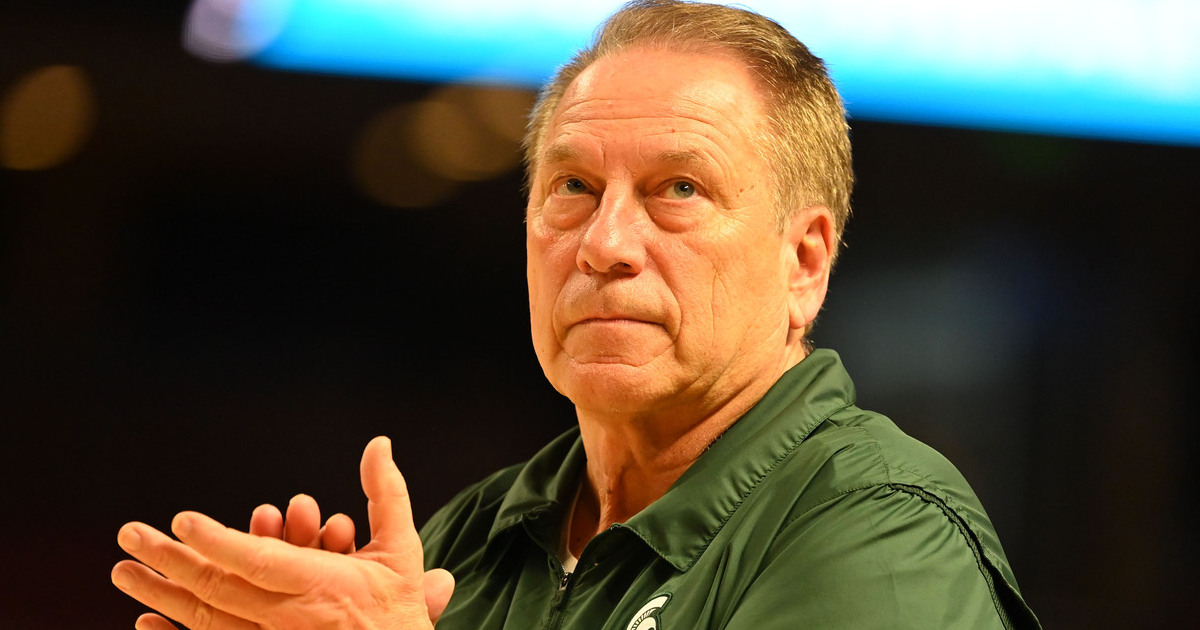 After landing a top-three recruiting class in 2023, Michigan State basketball could have an even better group coming in 2024.
Recent efforts on the recruiting trail have Michigan State basketball in a position to make yet another big splash with its next class.
OK, yes, I get it, bold statement. Anyone who has remotely been following Michigan State hoops of late has probably heard it. The recently signed recruiting class of 2023 has the potential to be Tom Izzo's best class ever. Before ever stepping foot on the court at the Breslin Center, this class has been put in rarified air along with the likes of the class of 2016 and the earlier classes which started the Flintstones. Some recruiting analysts even list 2023 as Tom's best class top to bottom already before any of the kids step on campus officially.
Some questions had surfaced about whether or not he could land a top-tier class in this new college basketball world full of NIL deals and transfer portal uncertainties. Coach has silenced the doubters and now reignited the program with the 2023 class and the hype in East Lansing hasn't been this high in a long time. But could the 2024 recruits have a chance to be just as good or even better? Could Tom do the unthinkable and actually land back-to-back top-three classes? Let's take a look at what a potential 2024 "home run" class could look like.
Quick disclaimer: For the 2024 class to be as highly touted as any of the previously mentioned ones, there would probably need to be 3-4 signees in the class. With the current scholarship charts, that is possible but not guaranteed. The NCAA allows 13 scholarship players per roster. The current 2022 roster has 10 with three seniors expected to move on. That would leave seven scholarship players moving into next year when Xavier Booker, Jeremy Fears, Gehrig Normand, and Coen Carr come in, totaling 11 scholarships for 2023.
For that team, currently Mady Sissoko and AJ Hoggard would be the only senior players set to graduate. They will each have an extra year of eligibility due to the COVID-19 pandemic. Also, we should probably expect Booker's time in East Lansing to be short as he is poised to be in the NBA sooner than later. So for a class of four signees potentially to come in 2024, we would need two of the three listed here to move on from MSU barring any unforeseen injuries or transfers.
Like any good recruiting class, let's start with its big-name targets. Izzo is certainly not afraid to go big game hunting for recruits. Thus far, it looks like the 2024 class is going to be no different. Izzo has already extended offers to two five-star recruits. The highest rated is center Flory Bidunga. He is ranked as the No. 1 center and No. 4 player overall in the nation (per 247Sports Composite Rankings). Next would be small forward Bryson Tucker who is ranked as the No. 2 small forward and No. 7 player overall nationally. Izzo has also offered the No. 8 shooting guard (36th overall player) in four-star Kur Teng.
Probably the most well-known name on the offer sheet so far would be four-star point guard Jase Richardson. Son of MSU alum and former NBA Slam Dunk Champion, Jason Richardson. Jase is listed as the No. 5 point guard (35th ranked player overall) in the 247Sports composite rankings. He has already visited campus on an official this year and Izzo has continued to pursue his talents.
To round out the major offer list, MSU offered four-star power forward Aiden Sherrell. The No. 6 power forward (No. 41 overall) has been graded as a high four-star and is starting to get more attention nationally with other offers from Michigan, Auburn, Alabama, and Texas Tech among others.

In total, Izzo has offered 11 players in the 2024 cycle so far. Ten of the 11 offers are graded at four-star recruits or higher with the 247Sports composite rankings and the five listed above are top 41 overall players currently. Most of which could even see some rankings climb higher as they are updated.

For argument's sake, let's construct a hypothetical class. We are still a ways away from signing day, of course, and this won't likely be the class when it's all said and done. I feel fairly comfortable about saying Richardson has a good shot of ending up here so I will put him in for my first hypothetical. Knowing how depth down low has been an issue of past year, I would want to try to lock in a couple of bigger bodies down low. Landing Bidunga to go with Sherrell would solidify the post and make the potential loss of Booker a little easier to overcome. Add in a wing with his pick of Teng or some of the other guards/small forwards and that would give you arguably the most complete class Izzo has ever assembled and rival the current one.

Obviously, there is a long way to go and nothing is for certain. For every Jaren Jackson or Max Christie caliber player we have landed, there have been many stories like Josh Jackson or Emoni Bates to show how crazy recruiting can get. This class could be no different. Only time will tell, but the way things are shaping up, Izzo has certainly revitalized the program and is more poised than ever to make a run at that elusive second national title.
Here's hoping one of these classes is the one to deliver it to him.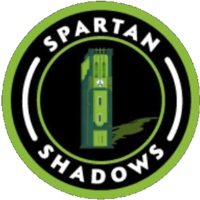 Michigan State basketball prioritizing 5-star SG Isaiah Elohim
Elohim would be a heck of a 2024 addition.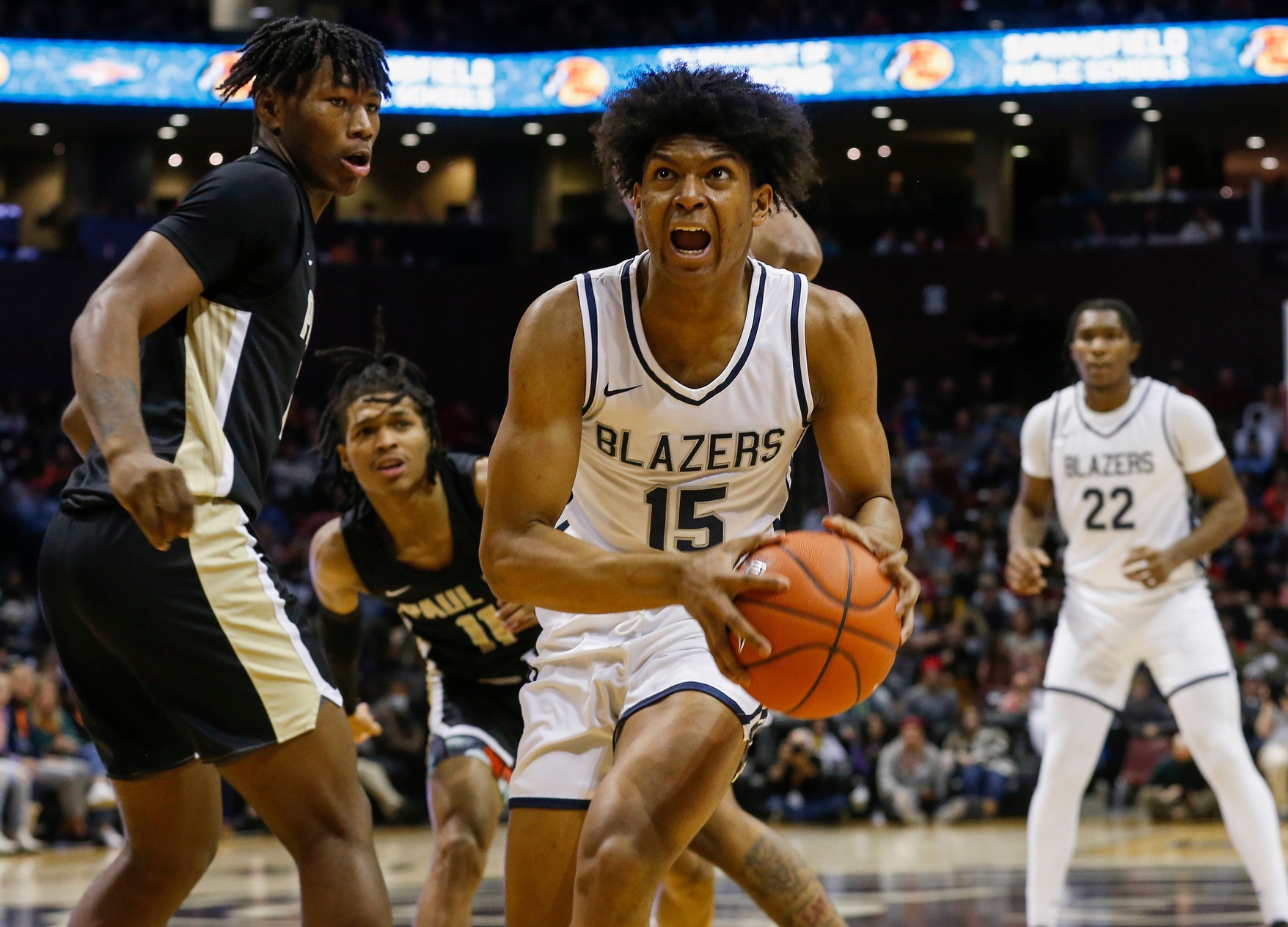 Michigan State basketball is one of six schools reaching out the most to five-star shooting guard Isaiah Elohim.
In a tweet from 24/7 High School Hoops, it was recently revealed that Michigan State basketball, among five other programs, is showing plenty of interest in highly-ranked shooting guard Isaiah Elohim from California.
2024 5⭐️ Isaiah Elohim is one of the top players in the '24 class. He told me he's hearing the most from these schools lately:

UCLA
Kansas
Arkansas
Kansas State
USC
Michigan State

He tells me he'll be looking to start setting up visits in the coming weeks. #11 in the ESPN100. pic.twitter.com/4jTXncDCJL

— 24/7 High School Hoops (@247HSHoops) May 23, 2023
The 6-foot-5, 190-pound Elohim isn't an athletic freak like Coen Carr, but has excellent size, speed, and athleticism regardless. He also has a good shot and excels at scoring the ball from around the court. It's easy to envision him being the kind of guy in the future who can drop a flurry of jumpers and take over a game.
Elohim is currently attending Sierra Canyon in Los Angeles, Calif. This is big-time basketball school that has produced plenty of NBA talent, including Kenyon Martin Jr. and current Detroit Piston Marvin Bagley. It's also the same school that Bronny James attended. The fact that Elohim was able to excel at such a prestigious basketball school (against excellent competition) gives me plenty of confidence that he can translate to the next level.
Tom Izzo will have to beat out other big-name programs such as Kansas, UCLA, Duke, Kentucky, and Baylor (who have also reportedly been showing interest) for the top-20 ranked shooting guard. Michigan State just capped off a top-five ranked class for 2023, but keeping the recruiting hot streak going for 2024 would be massive for the program. The more five-stars you have, the more five-stars you get — talent wants to play with talent.
Look for a visit to be scheduled soon.
It might be time for Izzo to land his latest five-star.
Coen Carr throws down incredible free throw line dunk (Video)
Coen Carr is a freak.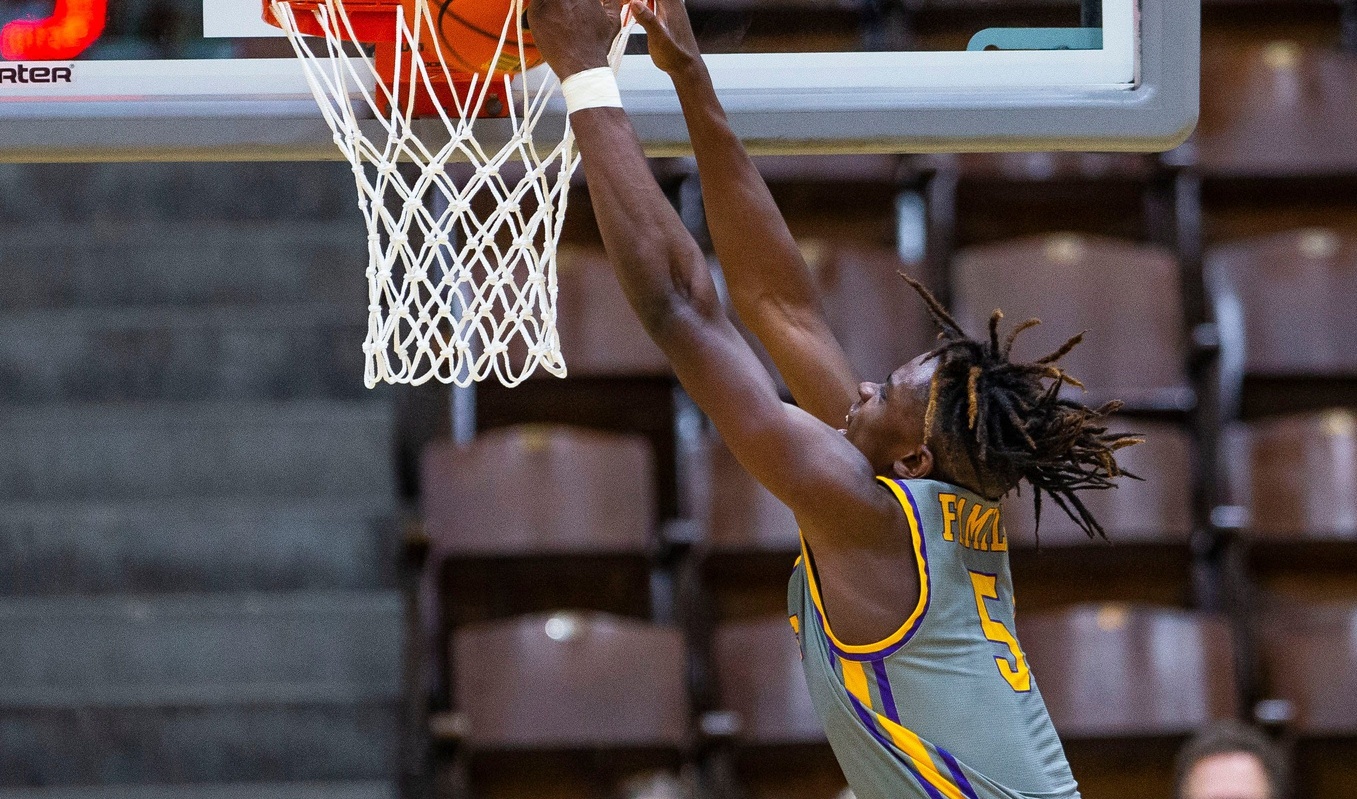 Coen Carr flashed his elite athleticism once again, throwing down a dunk from the free throw line this weekend.
Incoming MSU freshman forward Coen Carr has displayed his extreme athleticism all offseason. It seems like every week a new video surfaces of him doing something mindboggling.
Today's highlight shows Carr dunking from the free throw line.
Coen Carr taking off from the FREE THROW LINE 🤯 (via daddyharden/TT) pic.twitter.com/R8U8OKK5qP

— Overtime (@overtime) May 21, 2023
This is something that most NBA players can't even do but Carr looks like he is able to do this with ease and had the whole gym rocking in the video.
Coen Carr is one of four players joining the Michigan State Basketball program this season, joining five-stars Xavier Booker and Jeremy Fears as well as four-star Gehrig Normand. According to 247Sports, he is the No. 31 player in the class and No. 7 at his position. Carr was not always ranked this high, but his ranking skyrocketed during his senior season as he vastly improved his game.
Michigan State's 2023 class is one of Tom Izzo's best ever. The Spartans class is No. 4 in the country and is the best in the Big Ten. Each freshman will be ready to play day one and will mesh perfectly with the returning players.
What will Coen Carr do next? My guess is we won't have to wait too long to see his next high-flying dunk shock the internet. He's going to tear the roof off of Breslin next year.
Michigan State basketball makes top 7 for 4-star PF/C Tyler McKinley
MSU and Ohio State are the only Big Ten teams to make the cut.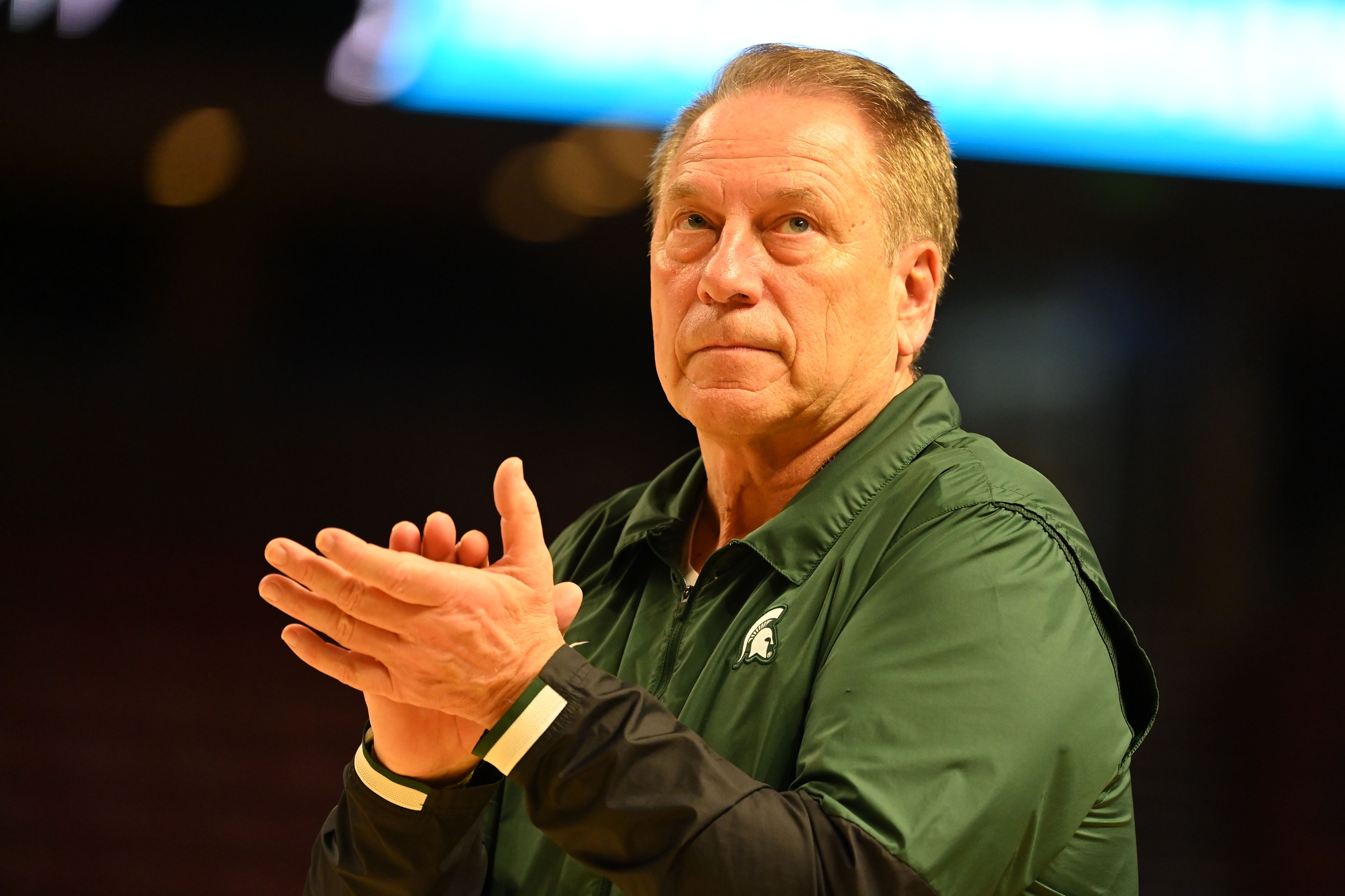 Michigan State basketball has made the cut for one of the top 10 centers in the 2024 class, four-star Tyler McKinley.
Michigan State basketball is in the running for one of the top centers in the 2024 class as four-star Tyler McKinley released his top seven schools on Monday afternoon.
2024 4⭐️Tyler McKinley just released his Top 7. Here are the programs he's considering:

Xavier
Ohio State
Virginia Tech
Cincinnati
Michigan State
Alabama
Tennessee

McKinley is an active, two-way forward who is a solid rebounder and good defender. #72 in the ESPN100. pic.twitter.com/9cDirxTS8f

— 24/7 High School Hoops (@247HSHoops) May 15, 2023
McKinley, originally from Cincinnati, Ohio, is currently playing high school ball in Missouri and has become one of the top 10 centers in the 2024 class. He'll be choosing between MSU, Ohio State, Cincinnati, Xavier, Virginia Tech, Alabama, and Tennessee. That's quite the mixed bag as there are SEC teams, Big Ten teams, an ACC team, and some prominent local teams from where he grew up.
Tom Izzo will have to fight hard for this commitment.
The 6-foot-9, 220-pound center is ranked No. 60 overall in the 2024 class and he's the 10th-best at the position. With his frame, he may translate more to a power forward at the next level and he could complement Jesse McCulloch in the post.
McCulloch also projects as a power forward so this would be an interesting target for Izzo if he were to make a heavy push here.
Flory Bidunga is likely the Spartans' top center target in the 2024 class, but it looks like Indiana has a lead there while Cincinnati is also in the running.
Michigan State's 2024 recruiting class currently ranks No. 10 in the nation after landing McCulloch and four-star wing Kur Teng this spring. Adding another top-60 recruit to the class would just be another sign that Izzo still has it and he's not "washed" like some rival fans claimed a year ago.
McKinley doesn't currently have a visit to Michigan State scheduled, but I'd assume that he sets some officials before making a final decision.
I'd expect the 2024 Michigan State basketball recruiting class to be three or four players deep.