Michigan State basketball: Double-bye rooting interests for Sunday
Here's what we should be rooting for in the Big Ten on Sunday.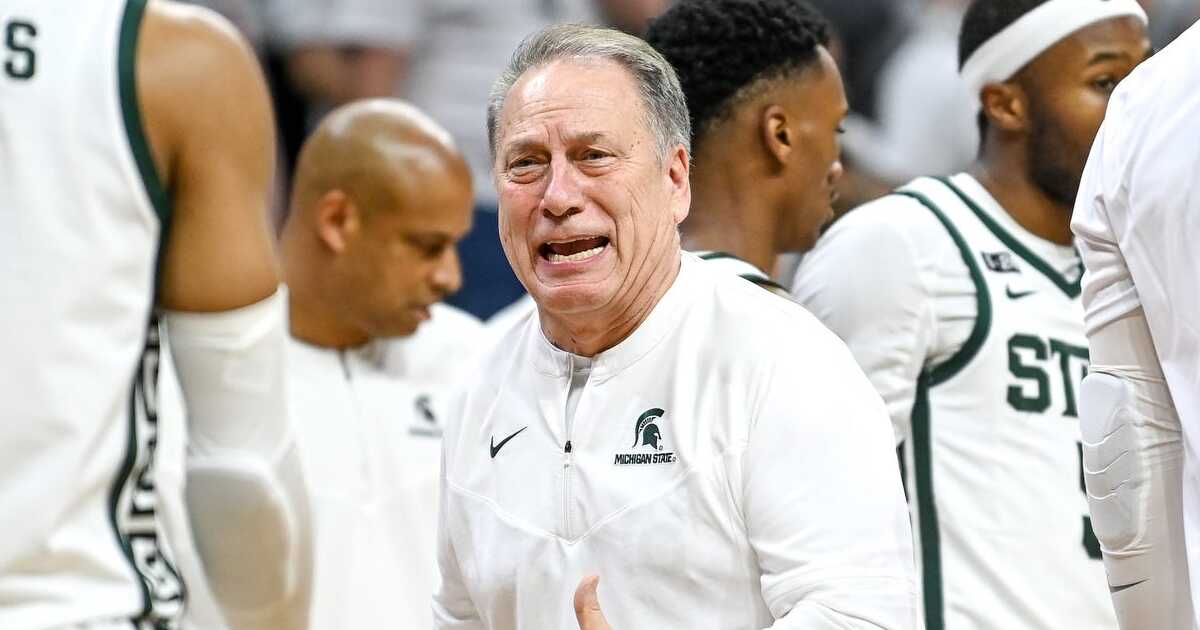 If you're following along for Michigan State basketball to have a shot at a double-bye on Sunday, root for these teams.
It's not over until it's over. And for Michigan State basketball, the hopes for a double-bye in the Big Ten Tournament aren't over yet.
With Michigan State winning on Saturday afternoon against Ohio State, it took care of the major piece of the double-bye puzzle. If Michigan State had lost to the Buckeyes on Senior Day, we wouldn't even be having this discussion as they'd be in the bottom half of the Big Ten standings with a potential matchup with Purdue looming if the Spartans won their first tourney game.
Instead, the Spartans took care of the Buckeyes to improve to 11-8 in conference play and they'd likely be 12-8 had Rutgers moved up their game to help both teams out, but I digress.
With one day left in the regular season, there will be a handful of Big Ten games to keep an eye on Sunday, especially if you're curious about the potential double-bye and final seeding for the tournament.
As it sits right now, Michigan State can finish no lower than seventh in the Big Ten, which is huge because that would remove them from "playing Purdue in the quarterfinal" territory. But sitting in a guaranteed top-seven spot does not mean the final standings are anywhere near clear.
Here are the four games to keep an eye on and the rooting interest MSU fans need to follow in order to get that double-bye.
Maryland at Penn State — MSU needs Maryland to lose
Illinois at Purdue — MSU needs Illinois to lose
Nebraska at Iowa — MSU needs Iowa to lose
Northwestern at Rutgers — MSU needs Northwestern to lose
All four of these would have needed to hit if Rutgers held on to beat Minnesota earlier this week, but thankfully that didn't happen (*cough* karma *cough*). Instead, Michigan State needs three of these to happen in order to finish in the top four.
The three most likely to hit, in order:
Purdue beats Illinois
Rutgers beats Northwestern
Penn State beats Maryland
If, somehow, Iowa loses to Nebraska at home and the other three also happen in Michigan State's favor, the Spartans will get the 3-seed. If only one scenario hits, Michigan State gets a 6-seed. If two hit, MSU earns a 5-seed. And if three hit, MSU gets that double-bye with a 4-seed.
Let's say none of them hit, Michigan State basketball will get a 7-seed.
With a big Sunday ahead of us, let's root for a 4-for-4 day and a 3-seed in the Big Ten Tournament. We are all fans of the Nittany Lions, Boilermakers, Scarlet Knights, and Cornhuskers on Sunday.