Michigan State basketball: 3 fearless predictions vs. Rutgers
Will Michigan State get back on track on Thursday?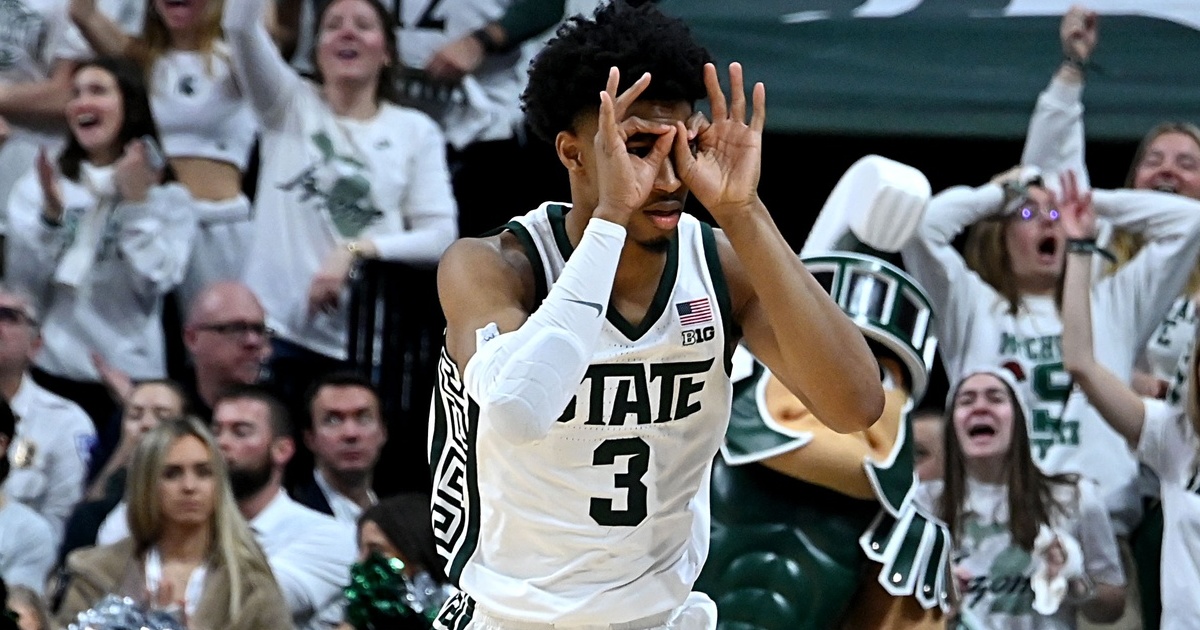 Thursday's Michigan State basketball game will be yet another massive test. Will the Spartans take down No. 23 Rutgers?
Beating Rutgers won't be easy. Bet you've never heard that phrase muttered before. But Michigan State basketball needs a win on Thursday night to avoid a dreaded three-game losing skid.
The Spartans have had back-to-back back-breaking losses in games that they had won. They were up comfortably on Illinois in the second half before the Illini stormed back and took control in the final 10 minutes in Champaign. And Purdue was on the ropes but scored the go-ahead bucket with a couple of seconds remaining.
Tom Izzo's squad is a couple of bounces (and a Malik Hall injury) away from being 14-4 right now and in firm control of first place in the Big Ten and a Top 25 ranking.
Luckily for the Spartans, they'll get another shot at a Quad 1 win on Thursday night with Rutgers coming to town.
And here are three fearless predictions for the big game.
1. Joey Hauser records another double-double
Joey Hauser has been somewhat of a double-double machine this season, recording six in 18 games. Every third game, he's due for a double-double. Well, he got one against Illinois on Friday and won't be due until the Spartans travel to Indiana, but I think he cashes in early.
Hauser will eat on the glass once again, grabbing 10-plus rebounds for the fifth time in seven games. To go along with that, he'll add 14 points with a couple of big threes and some drives to the hoop which have really elevated his game post-Michigan.
And to top it all off, he'll have just a single turnover in what will be considered one of his best all-around performances of the year.
2. Jaden Akins scores 15
It's been an interesting season so far for presumed breakout star Jaden Akins as the sophomore is averaging 8.0 points and shooting 37 percent from the floor and 40 percent from deep. He's struggled with consistency, but I think he gets on track against the Scarlet Knights.
With a lot of attention being focused on Tyson Walker and AJ Hoggard, Akins will feast.
He's scored in double figures just once in the past five games but he's going to have a breakout game, of sorts, on Thursday night, scoring 15 with two steals and five rebounds. Akins could use this as a launch game to get him rolling through the remainder of the schedule.
3. Michigan State covers
Covering in the Big Ten is a big deal and Michigan State basketball will do just that against the Scarlet Knights on Thursday night.
The Spartans are favored by 3.5 which is steep considering Rutgers is currently the second-best team in the conference, but Michigan State will make a statement.
It'll be back-and-forth early on, but I could see Michigan State taking control in the second half. I'm going to say the Spartans win this one by six and pick up a much-needed Quad 1 win in East Lansing.