Michigan State basketball: National title — why not us?
It's time for another MSU national title.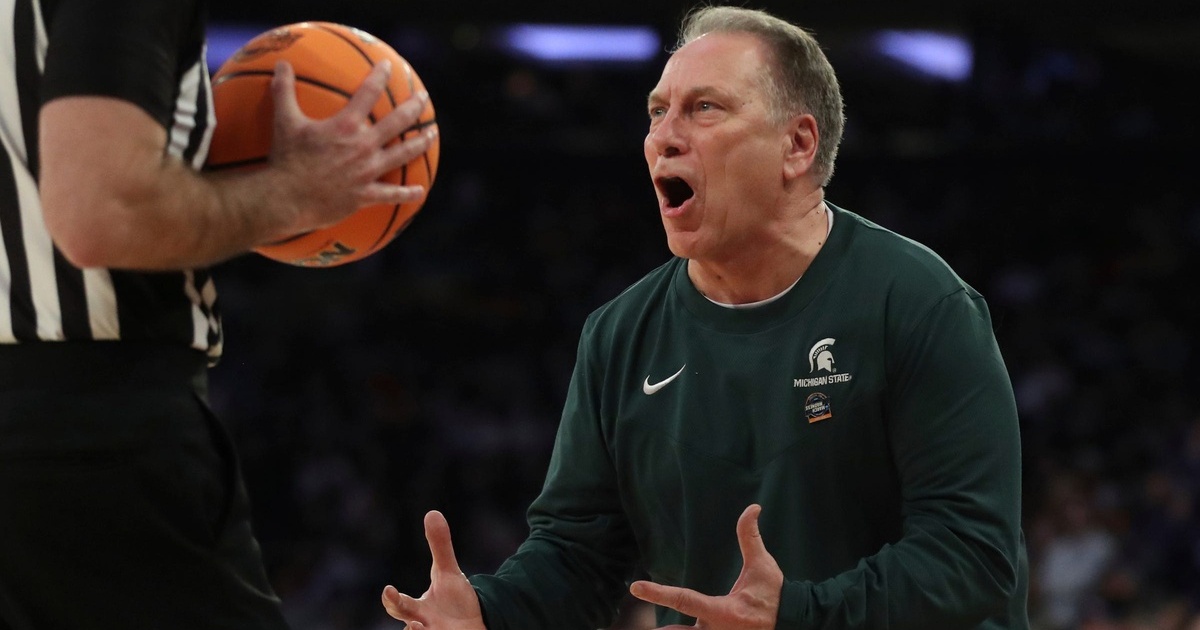 We just watched UConn win its fifth national title in six Final Four appearances. So, as Michigan State basketball fans, why not us?
As the clock ran out in the national title game with UConn securing its fifth championship since 1999, Michigan State basketball fans were sitting there wondering: why not us?
Connecticut entered the tournament as a 4-seed and many had overlooked the Huskies. Although they were one of the better teams all season long, the selection committee under-seeded the Huskies and they responded by blowing through the NCAA Tournament with six straight double-digit wins and its first title since 2014. This was their fifth title in six Final Fours.
That's quite the success rate.
And for Michigan State fans who have tasted that success with eight Final Fours under Tom Izzo in the past 25 years, it begs that same question: why not us?
It's not like Michigan State basketball hasn't had the talent to win multiple NCAA Tournaments over the past couple of decades. Heck, the Spartans have been good enough several times. In 1999, Izzo could have easily won his first title and in 2001, he could've completed a rare back-to-back national title victory. The Spartans had loaded teams from 2002-09 but could never finish the job and in 2009, they made it to the title game only to run into a team of NBA players.
In 2010, the infamous Gordon Hayward no-call happened to prevent the Spartans from playing a beatable Duke team in the title game. The 2014 team had every piece it needed to win it all but they ran into a red-hot UConn team that won its third title in a decade.
In 2015, Travis Trice nearly willed MSU to a title, but Duke was too loaded for the 7-seeded Spartans. The 2015-16 team was arguably the most complete in years, but it somehow got the 2-seed against an upset-minded Middle Tennessee team (we won't talk about it). And finally, in 2019, the Spartans beat a Zion Williamson-led Duke team to make the Final Four and were a missed Matt McQuaid three away from the title game against a Virginia team that they would have handled.
This year's team had the talent, just not the depth. If it made it past Kansas State in overtime, we may have been looking at a ninth Final Four berth and the only team standing in the way of a title game appearance was San Diego State. UConn still may have won, but this was the most winnable tournament in years. And MSU fell short.
But the 2023-24 version of Michigan State basketball could very well be the most talented squad the program has seen since 2014.
So why not us?
UConn can win three titles in a little over a decade with three different head coaches, so why can't MSU win its first title since 2000 with a Hall of Famer and a roster of stars?
Izzo has been building this roster to compete for a title and 2024 will be his best chance to win it all since 2018-19. This team is going to compete at a high level and college basketball won't have a truly dominant team in 2023-24, in my opinion.
If UConn can win its fifth title since 1999 in just six Final Four appearances, why can't Michigan State win its second in nine Izzo trips?
It's time to start believing that it can — and will — happen to us.
The college basketball gods owe us a break.