Michigan State basketball projected as 1-seed in 2024 NCAA Tournament by ESPN
ESPN, like everyone else, is high on the 2023-24 Spartans.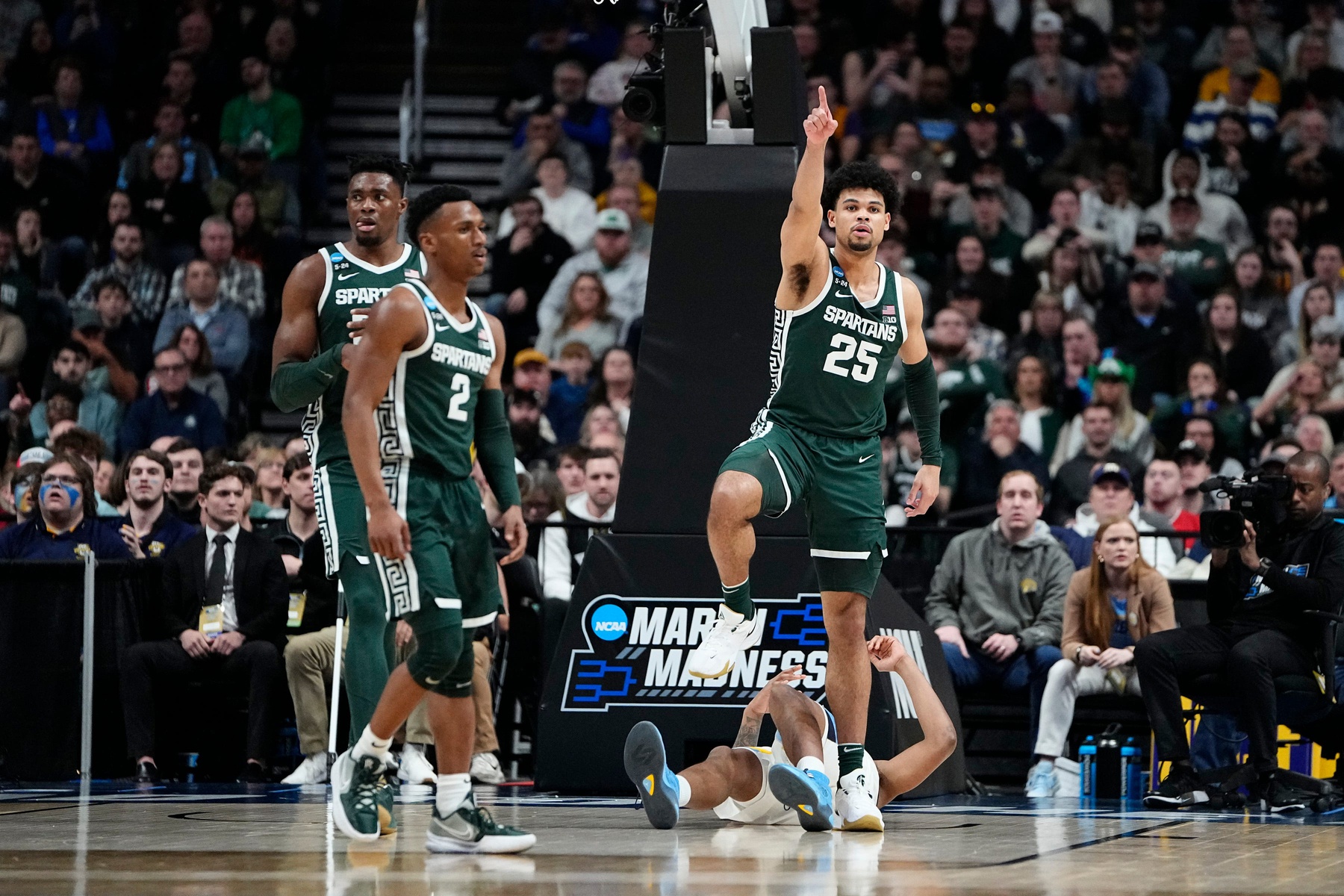 Michigan State basketball has been projected (way-too-early) as a No. 1 seed in the 2024 NCAA Tournament by ESPN.
It's never too early to look forward to Michigan State basketball season, right? Especially with how good the Spartans will likely be, it's nearly impossible to contain my excitement. Even though the 2024 NCAA Tournament is 10 months away, that hasn't stopped anyone from looking ahead to the potential madness.
ESPN's college basketball expert Joe Lunardi is already working his magic and making 2024 NCAA Tournament predictions. Where does he see Michigan State landing?
Likely to no one's surprise, Lunardi projects Michigan State to earn a No. 1 seed in next year's NCAA tournament. Michigan State sits at the top of the seeding along with Kansas, Marquette, and Duke. Maybe even more importantly, Michigan State is the 1-seed in the Midwest Region.
Why is the Midwest Region important?
This has all to do with where Michigan State's Sweet 16 and Elite Eight matchups would be if they are placed in this region. Little Caesars Arena in downtown Detroit will host the Sweet 16 and Elite Eight games in the Midwest. This would be a massive advantage for the Spartans as the crowd would be full of Spartan fans.
My guess would be that Michigan State fans would be so amped for these games that it would sound like a home game at the Breslin Center, not a neutral site.
Michigan State's NCAA tournament history in Detroit
Michigan State has found mixed success in NCAA Tournament games in Detroit. In 2009, Ford Field hosted the Final Four with Michigan State making a magical run to the national title game. The Spartans beat UConn in the semifinals before losing to North Carolina in the title game.
Fast forward to 2018 and Michigan State once again found themselves in an NCAA tournament game in Detroit. This time at Little Caesars Arena, Michigan State beat Bucknell in their first-round game. Unfortunately, 11-seed Syracuse upset the Spartans in the Round of 32.
Regardless of past results, playing a neutral site game in Detroit would be perfect for Michigan State. Detroit is as close to East Lansing as an NCAA tournament game will get, which is perfect for the team and fans.
Other Big Ten teams projected in the field
2 – Purdue
6 – Wisconsin, Maryland
8 – Northwestern, Indiana
11 – Ohio State, Illinois
For the full ESPN Bracketology prediction, click here.