Michigan State football officially closes on best recruiting class in 7 years
Even after a poor season, Mel Tucker is bringing in talent.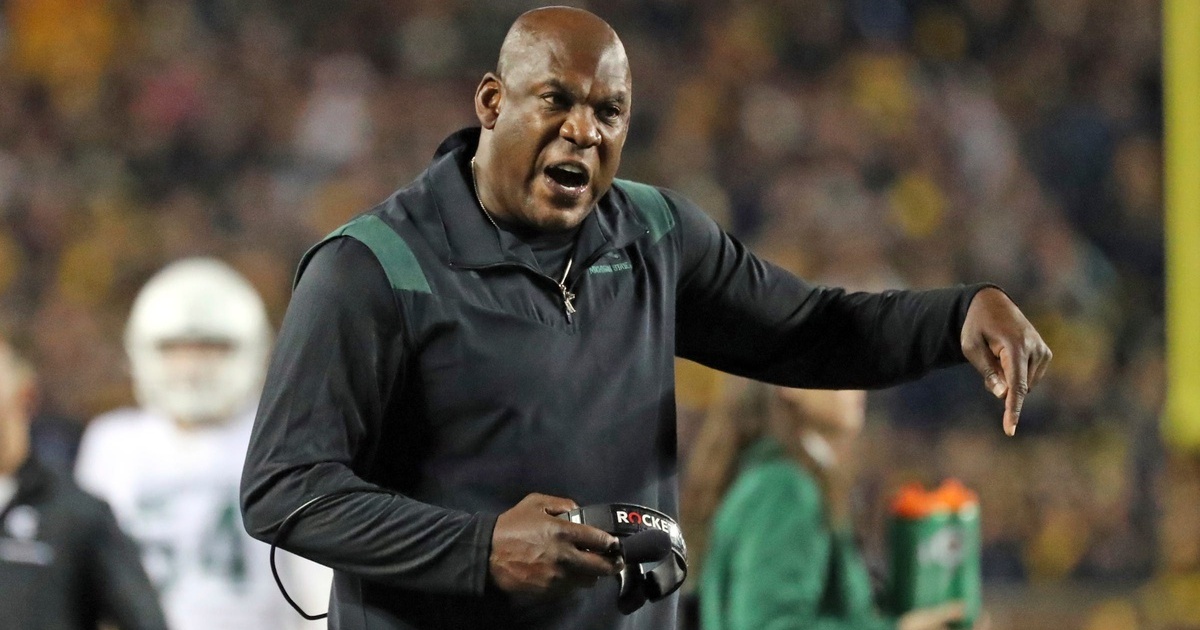 Michigan State football coach Mel Tucker just signed what turned out to be the best recruiting class the school has had since 2016.
The first two recruiting classes for Michigan State football coach Mel Tucker weren't bad, by any means. The 2021 class was basically all done over Zoom because of COVID-19 and his second class finished 26th in the country. But his recruiting continues to improve as his third class was officially sewn up on Wednesday and it finished 23rd in the nation.
This was the best Michigan State recruiting class in the Tucker era and the best since Mark Dantonio landed the No. 18 class in 2016.
Landing the best recruiting class the school has seen in seven years is a good sign. After a 5-7 season, this class is going to combine with the 26th-ranked 2022 class to turn the program right back around.
Just how good is Tucker's 2023 class compared to recent Michigan State classes?
2023: No. 23 nationally
2022: No. 26
2021: No. 45
2020: No. 46
2019: No. 33
2018: No. 30
2017: No. 35
2016: No. 18
2015: No. 23
2014: No. 27
Only three times in the past decade has Michigan State landed a top 25 recruiting class and two of those were in the glory days of Dantonio. Tucker's classes have improved each season and if this trajectory continues, he could finish with the best recruiting class the program has seen in its history within the next year or two.
Michigan State brought in nine four-star recruits in this class which is something almost unheard of in East Lansing over the past decade, or so.
The only way to turn a program around and make sure that 5-7 seasons don't happen again is by landing more talent. Tucker is making sure that this kind of season doesn't happen again by catching up with the big boys in the Big Ten, talent-wise.
Michigan State actually finished third in the conference in average rating behind just Ohio State and Penn State. Not bad for what rival fans consider an "overpaid coach."
Tucker needs to build on this.