Michigan State football: Breaking down the Chopalytics from spring practice
What are the Chopalytics saying now?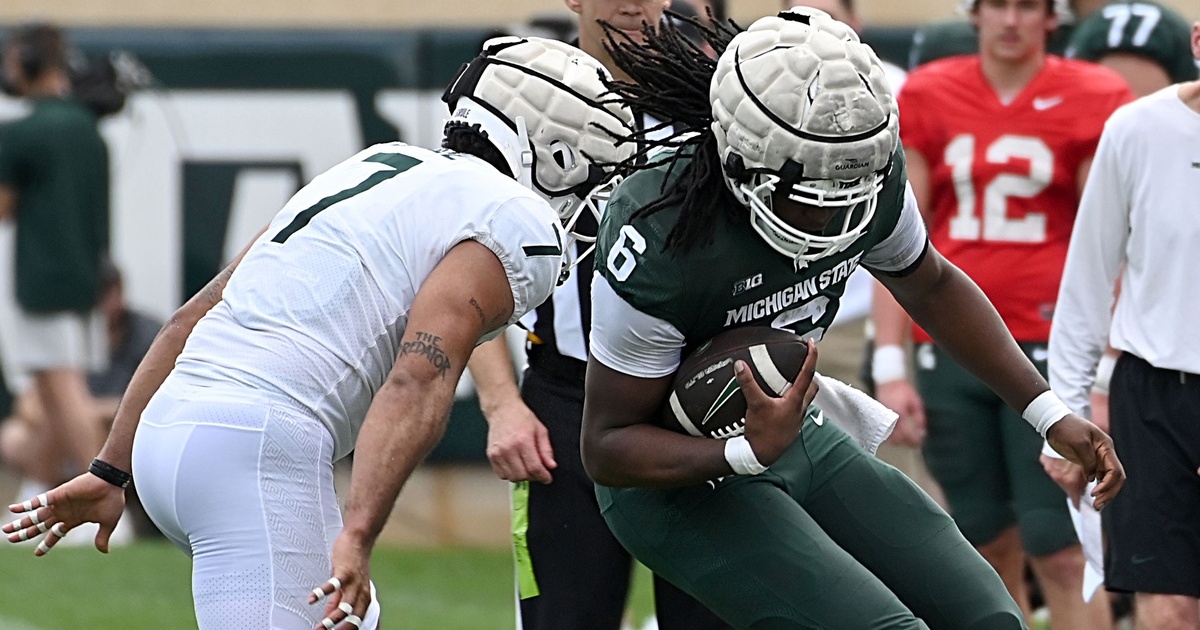 We are going to break down the world-famous Chopalytics from Saturday's Michigan State football spring "game."
Gosh, was that not the most beautiful day you could have for a football game in April? In classic Michigan fashion, the weather is set to turn back to cold the following week.
ChopWoman and I were fortunate enough to travel up to EL for the Michigan State football spring game and I'm here to give you the real breakdown you've been looking for. What I mean by that, is the most average breakdown ever.
Based on Chop's eyes, these are the things that stood out (don't waste your time with formal breakdowns from the experts ?).
Nate Carter should be renamed as Kenneth Walker the 4th

On every team, there are players that just stand out compared to the rest. Those that just look like a completely different breed. Nate Carter is one of those guys. The photos don't do him justice. My guy clearly lifts and hits his protein goals. Not only is he a physical specimen, but he is also actually pretty fast and shifty. Between him, Jaren Mangham, Jalen Burger, and an improved offensive line, expect the running game to improve this year.

The offensive line has been fed corn all winter

Coach Kap has done a great job of emulating what Wisconsin football is known for. Instead of eating cheese curds, Kap has clearly had these boys hooked up to a feeding tube. Not only because our linemen look huge, but because of the number of bodies we have at the position. He definitely grew a couple of extra linemen in his backyard to compensate for the lack of depth Michigan State football had last year.

Jordan Hall should have been a 10-star

Obviously his leadership off the field has been huge as a true freshman but not only should he have been a five-star, he should have gotten an extra five for how awesome his mom is. She was right on the 50, repping her MSU custom Nikes (no free ads). Get her on payroll and build the statue now. Honestly, she'd be a great successor to Mel Tucker.

Thicc-ness is a common theme

Two players stood out to me in this facet. One, Jaren Mangham is about two times bigger than I expected him to be. I don't know why I was imagining a combo of his brother, Jaden, or former Buff turned Spartan, Jerek Broussard. And two, Katin Houser is beefy and looks durable. I won't lie but he still looks like he is third in line for the starting position but knock on wood when he does start, it'll be hard to hurt him.
I know there is a lot of talk about the quarterbacks and where the pecking order stands. I don't put much stock into who ran with the one, twos, and threes. Mel and the coaching staff wouldn't tip their hand that easily and we have months until the season starts.
Thorne – Mullet
Kim – Arm sleeve
Houser – Thicc-ness (oh, and high recruiting ranking)
No matter who trots out there for the opening drive against CMU, Michigan State football will be in good hands.
Outside of the actual live practice, EL was super lively with all of the things going on around campus. ChopWoman and I got the chance to go on the field and take photos in pads/helmets. We felt like we were on our own little official visit. We are and always will be committed to Michigan State football.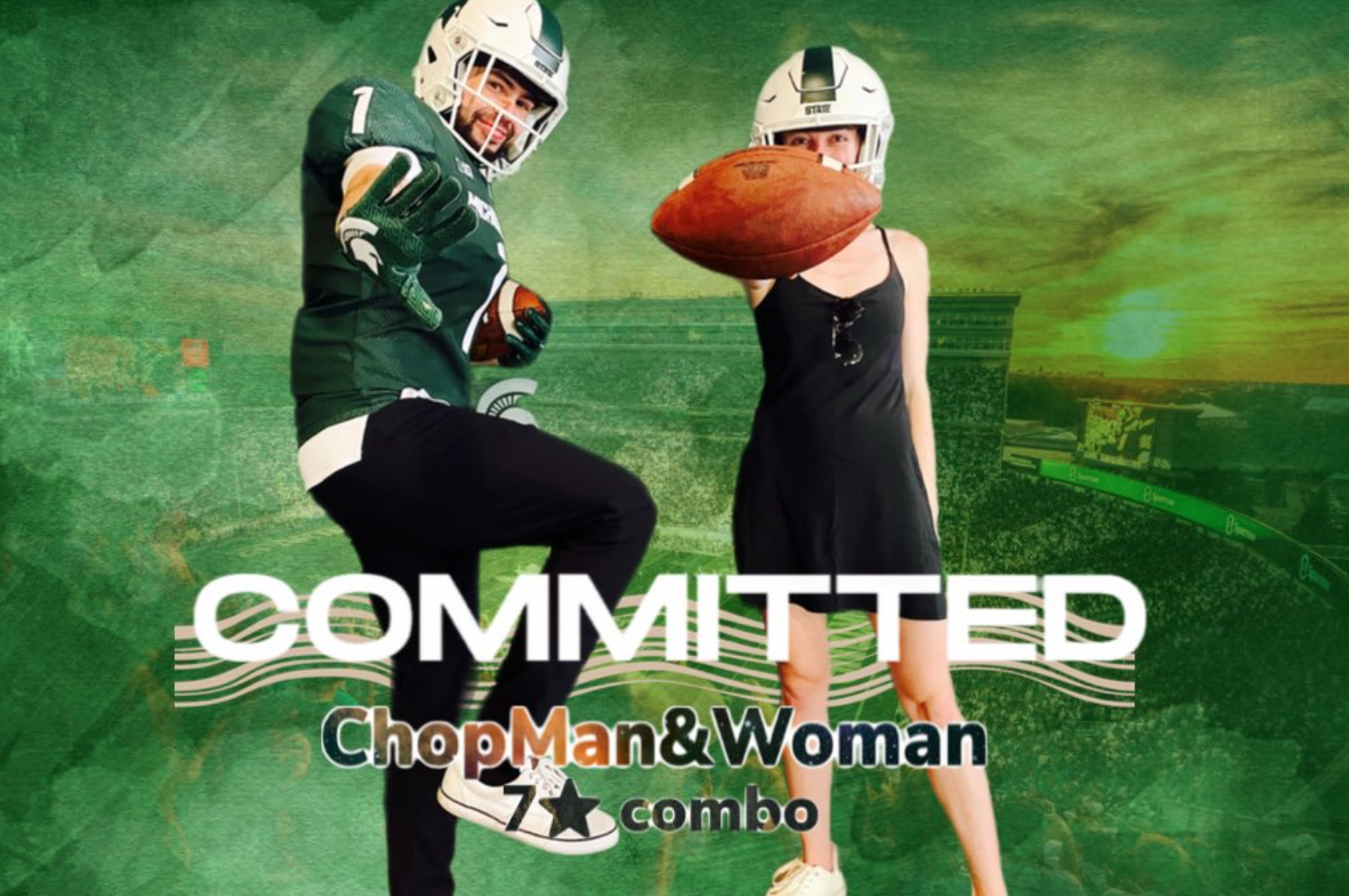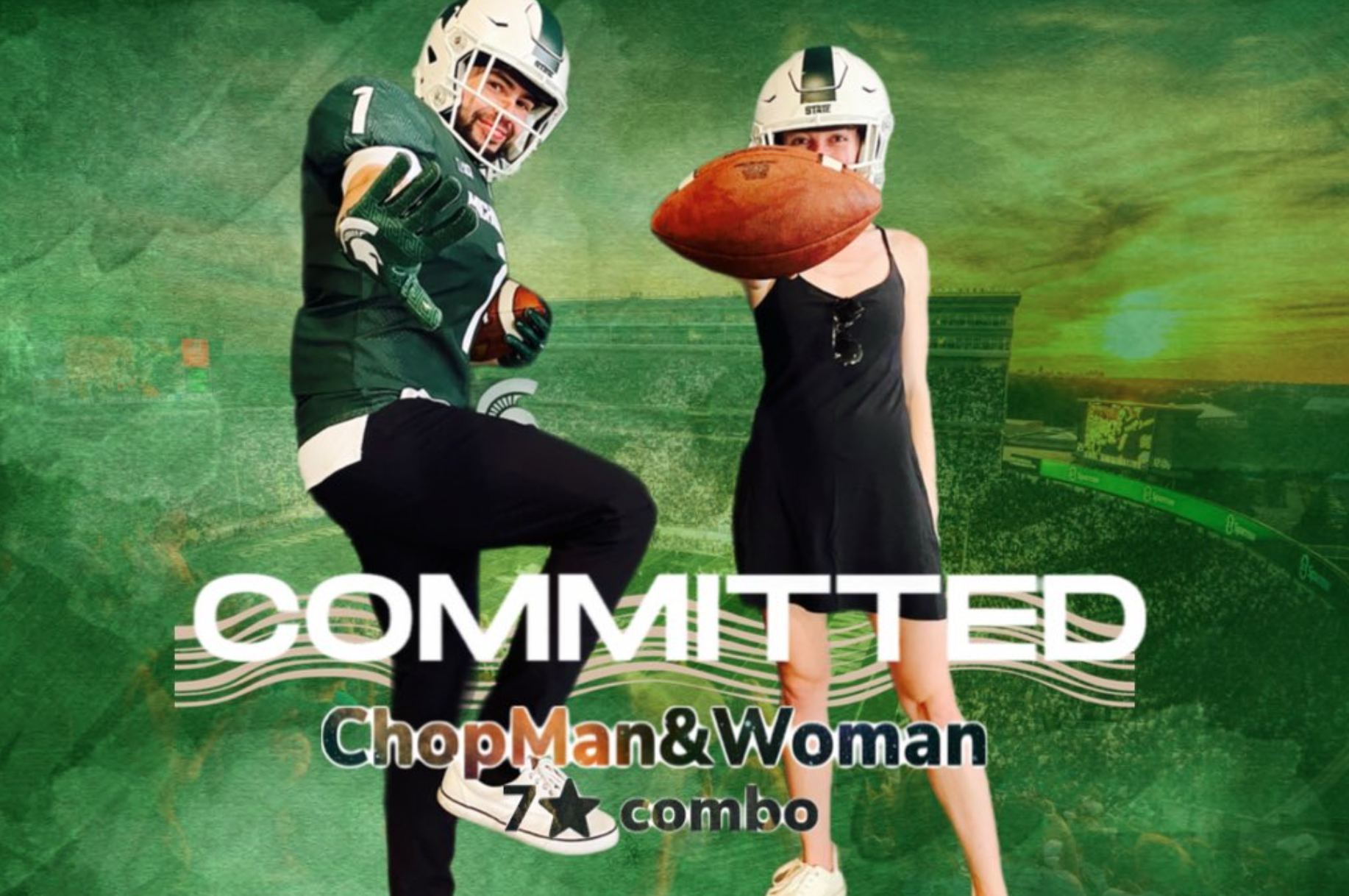 ChopMan, out.