Michigan State football: Jordan Hall already has captain qualities
There's a reason Jordan Hall was a three-time captain at IMG Academy.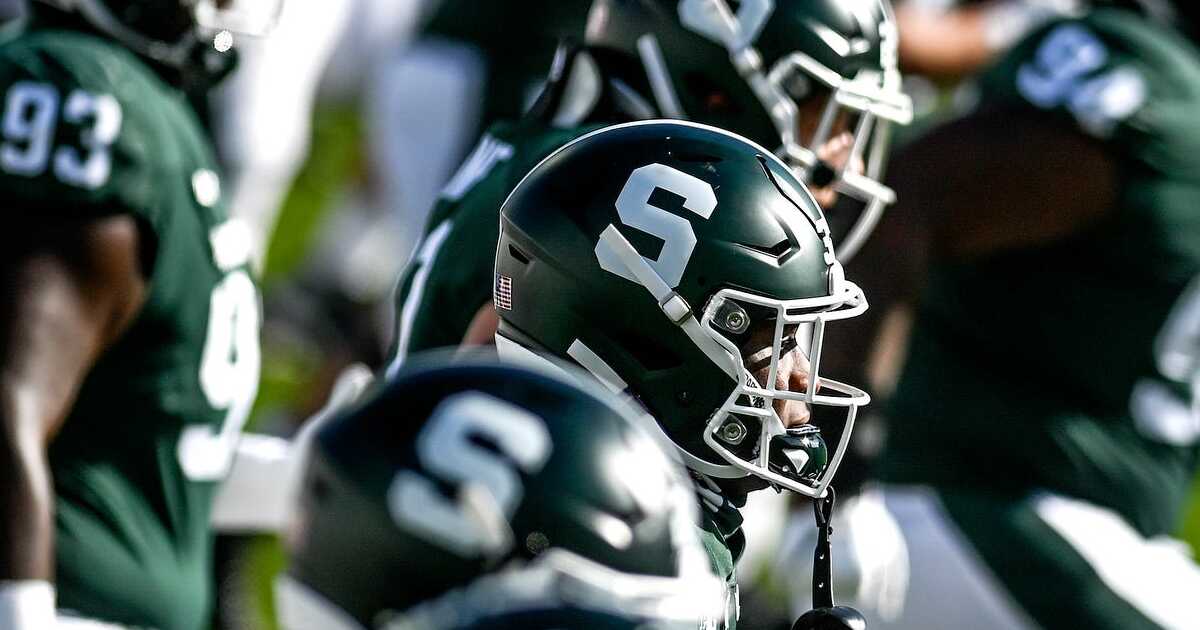 Jordan Hall was a three-time captain at IMG Academy and now the freshman looks like a true Michigan State football leader.
When building recruiting classes, coaches always have to be looking for future leaders. That's exactly what Michigan State football coach Mel Tucker got in four-star linebacker Jordan Hall.
Hall was a three-time captain at IMG Academy, the first player to ever earn that distinction, and he just exudes leadership qualities. He's the leader that every coach wishes they could have in each recruiting class.
For Michigan State, Hall looks like a player who's going to be a leader for years to come and a potential multi-year captain in East Lansing.
Don't believe me? Just listen to the way he speaks to his team as a freshman and watch how they listen.
No excuses.

?️ @thejordanhall34 x #RELENTLESS pic.twitter.com/jVU0vUH6wa

— Michigan State Football (@MSU_Football) February 9, 2023
When was the last time you saw a freshman command a group of teammates like that? He's speaking to them as a leader and they're all listening and not giving him a hard time. That's rare.
Hall is coming to Michigan State as an early enrollee after being one of the highest-ranked prospects in the Spartans' 2023 class. He finished ranked in the top 200 and he's one of the nation's best linebackers. Of course that's not surprising given the fact that he was one of the best players at IMG Academy which produces top prospects each and every cycle.
Early on, Hall will be fighting for a spot on the two-deep with Cal Haladay, Jacoby Windmon, Darius Snow, Aaron Brule, and Ma'a Gaoteote returning but I wouldn't be shocked if he still found a way to make an impact during his freshman year.
If he plays anything like he leads, he's going to be an All-American at some point in his career.
Don't be surprised if Hall is a captain by his sophomore year in East Lansing.