Michigan State football: Ken Talley predicts big season for Malik Spencer
Ken Talley is buying Malik Spencer stock.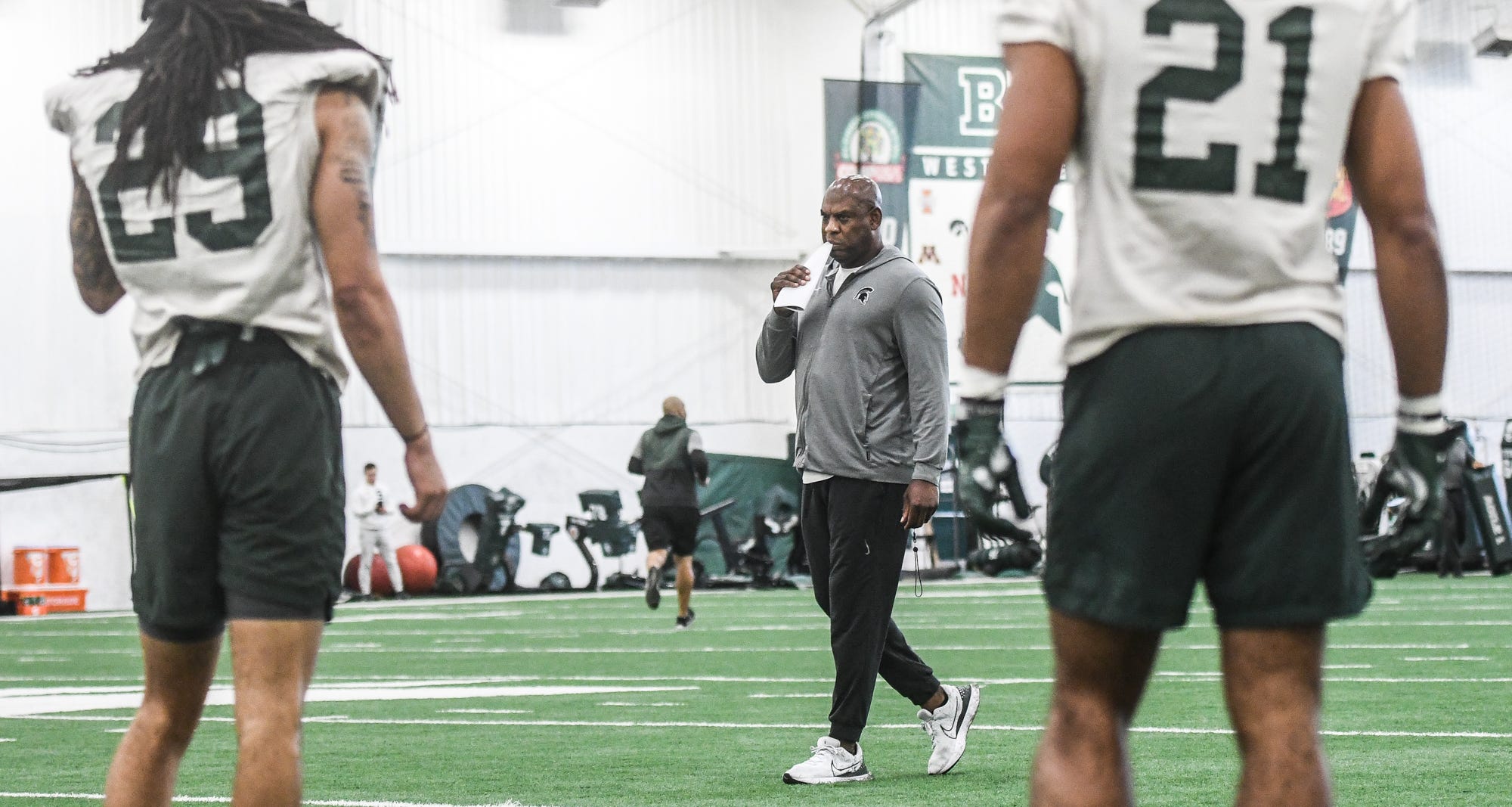 Ken Talley can't wait for Michigan State football fans to see defensive back Malik Spencer play this upcoming season.
As Michigan State football fans, we're really looking for any reason(s) to be excited about the upcoming season.
Whether it's Noah Kim telling Michigan State fans to relax and trust in the guys who didn't decide to transfer, Katin Houser making a video for Spartan fans, Tunmise Adeleye making a promise for the upcoming season, or Tyrell Henry vowing to "show out" in Keon Coleman's absence, there are plenty of reasons for optimism.
Add one more to the list as Penn State transfer Ken Talley hyped up one of his teammates on Saturday night. He took to Twitter to predict big things for sophomore defensive back Malik Spencer.
I don't know If y'all know Spartan nation but that #43 Malik Spencer Is a DAWG, I can't wait for y'all to see the product of the process I been watching ??? #GoGreen #GoWhite

— KEN "?" TALLEY (@KenTalley22) May 7, 2023
Talley isn't the only teammate that has shared this sentiment. In fact, Darius Snow and Xavier Henderson pointed to Spencer as "the best MSU player we haven't seen yet" on the Spire Avenue Show in the middle of last season. Snow wasted no time answering the question and when asked to explain, he just said "trust me" when alluding Spencer becoming a star.
It's noteworthy when one teammate endorses another when it comes to predicting a future star, but when three (!!) make the same prediction, it's something to monitor.
Spencer came to Michigan State as a three-star safety from Georgia in the 2022 class and battled through injuries during his freshman year. He played in just five games and totaled five tackles. But once he's healthy, I think it's fair to assume he's going to be one of the best defenders on the team.
If Spencer can step up at safety with Henderson and Kendell Brooks gone, Michigan State is going to have a solid secondary (finally). Spencer and Jaden Mangham starting at safety with Dillon Tatum, Charles Brantley, Kee'yon Stewart, Marquie Lowery, and Caleb Coley fighting for reps at nickel or corner could make for an improved secondary. Actually, it should.
Keep an eye on Spencer, folks.