Michigan State football: Who could step up as WR1 with Keon Coleman in the portal?
Michigan State could have a new WR1 in 2023.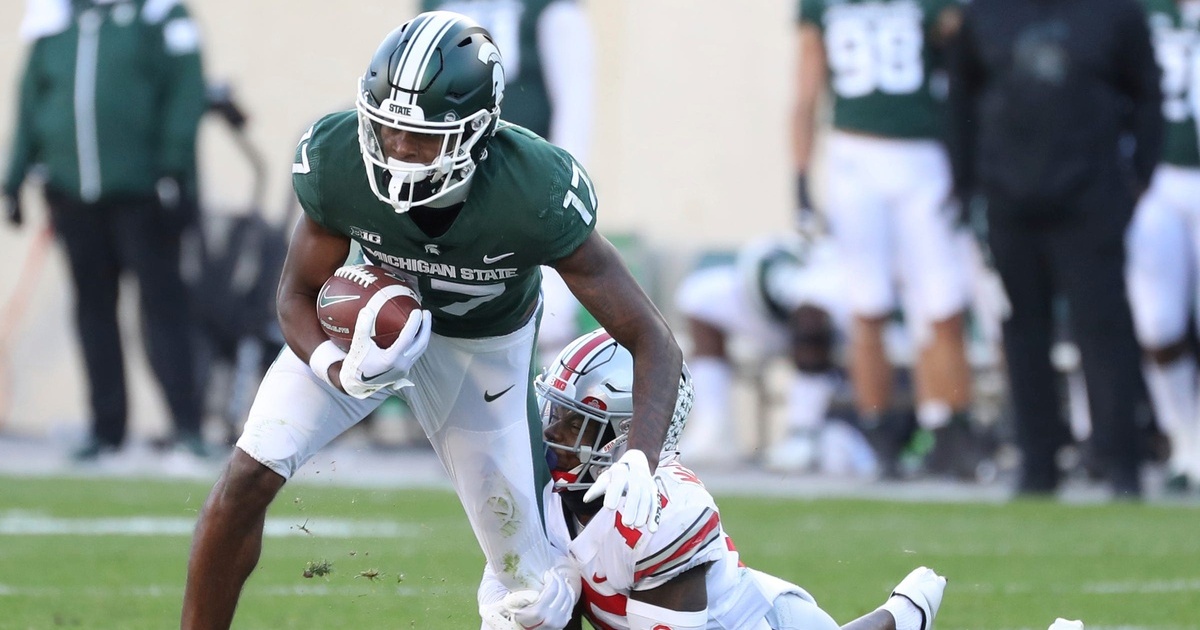 Michigan State football lost Keon Coleman to the transfer portal on Sunday, reportedly. Who could be his replacement?
It's been a tough day for Michigan State football fans.
Payton Thorne entered the transfer portal after two years of being the starting quarterback which was met with mixed reactions. But then Keon Coleman reportedly hit the portal after his first year as the team's WR1, shocking fans and really putting a damper on the offseason.
The news of Coleman's portal entry was disappointing, but there was a report from Justin Thind that stated that Thorne's departure could actually increase the Spartans' chances of retaining Keon.
As we've seen before, though, once a player hits the portal, it's rare they come back.
So if we move forward with the assumption that Coleman is gone, who will step up as the team's WR1 to replace those 58 catches for 798 yards and eight touchdowns?
Well, no one is going to replace his 6-foot-4, 210-pound frame with freakish athleticism, but I would venture a guess that Tre Mosley would assume the role of WR1. He's been with the program for four years, racking up 70 catches for 889 yards and seven touchdowns over the last two seasons. Mosley has been stuck as the WR2 or WR3 for a few years behind guys like Jayden Reed, Coleman, and Jalen Nailor, but this could be his chance to shine. We all know he's sure-handed and he runs great routes. Really underrated option.
If Mosley is still a WR2 next year, I could see someone like Tyrell Henry or even Montorie Foster stepping up to crush expectations and be the Spartans' deep-threat and top option next year.
There's always Antonio Gates Jr. who had a decent spring "game" and Jaron Glover who is an impressive athlete.
My best bet would be Mosley because he's been around the program, he's a great leader, and his hands are as reliable as they come. It's now his time to be 'the guy' in the receiving corps.
Also, if Coleman doesn't come back, don't be shocked if the coaching staff hits the portal for a receiver.