Michigan State football loses commitment of 4-star WR Nick Marsh
This one hurts.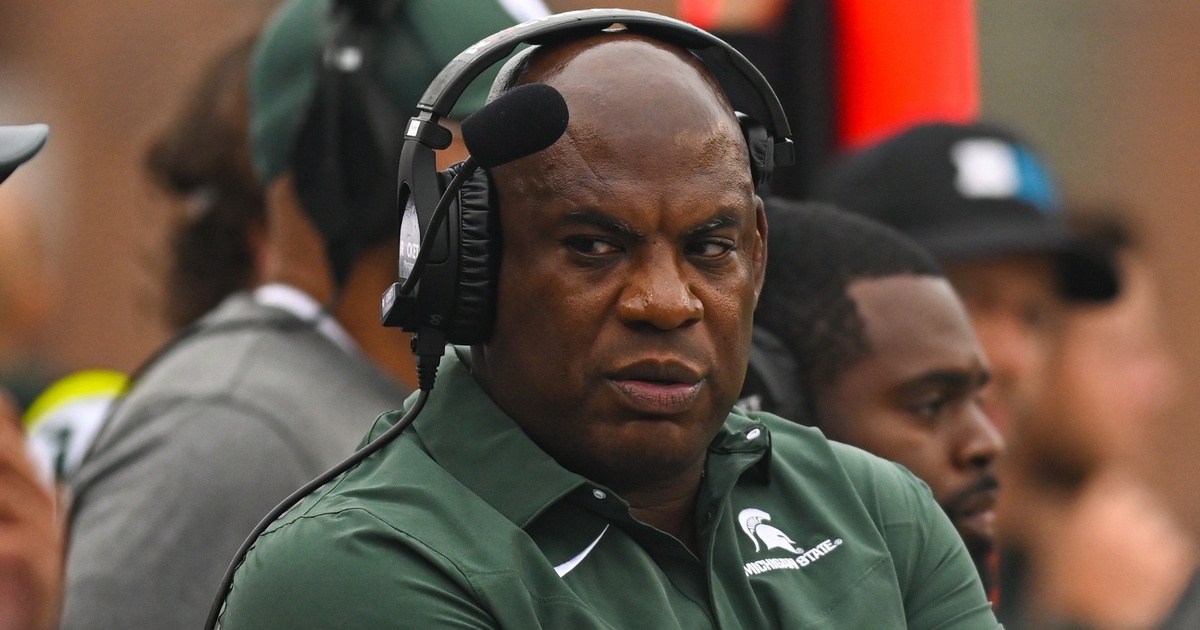 Michigan State football has lost the commitment of four-star wide receiver Nick Marsh on Tuesday afternoon.
It's the offseason which means that recruiting news is going to take center stage. Unfortunately for Michigan State football, that also means bad recruiting news.
The Spartans signed a top 25 class for 2023 and while the sights are set on the upcoming season with the new crop of freshmen coming in, the 2024 class is on the radar. They've gotten off to a strong start in the 2024 class, but it hit a major speed bump on Tuesday.
Four-star wideout Nick Marsh, a top-100 prospect in the 2024 class, has reopened his recruitment after decommitting from Michigan State.
Thank you!! pic.twitter.com/Lk0I3VpPuI

— Nicholas "Megatron" Marsh (@NickMarsh_11) March 7, 2023
Just an absolutely crushing blow to the program that lost Brandon Jordan a few days ago which will undoubtedly affect recruiting — especially David Stone.
Marsh had been garnering interest from a number of top programs in recent weeks so this reopening of his recruitment isn't a huge surprise, but he always said that he hadn't seen anything that changed his mind about his commitment. The fact that he had always been vocal about being solid to the Spartans makes this one a little more painful.
The River Rouge, Mich., product is one of the best receivers in the nation for 2024, ranking No. 72 overall and No. 12 at the position per the 247Sports Composite.
Since he's a local kid, I don't see Michigan State being completely out of this one. He did say that he was going to take his visits and see if there was anything out there for him, but at the end of the day, Mel Tucker isn't going down without a fight.
He is scheduled to visit East Lansing this spring, so we'll see if that changes anything.
It's been a rough offseason for Michigan State thus far with Jordan leaving, Kedrick Reescano committing to Ole Miss, Marco Coleman leaving, and now Marsh decommitting.
Let's hope good news surrounding the football program comes soon.