Michigan State football: Meet new director of player personnel and recruiting
Mark Diethorn has an impressive track record.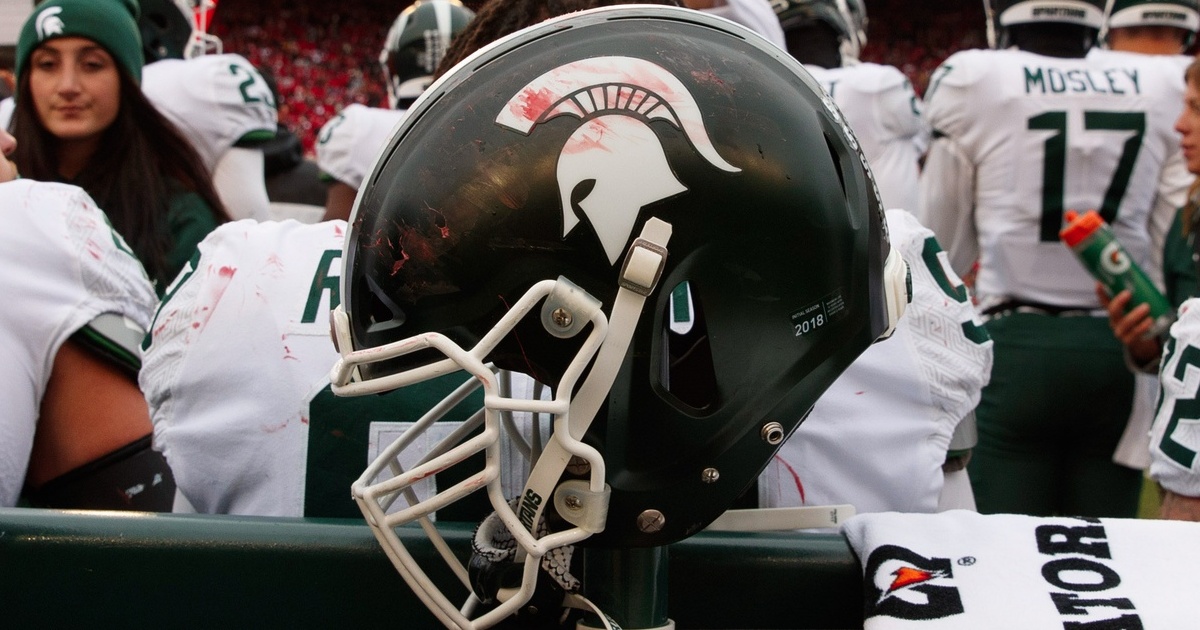 Michigan State football has hired a new executive director of player personnel and recruiting. What's he bring to the table?
East Lansing, Mich. – On the first day of May, Michigan State football announced a new hire. Mark Diethorn has been hired as the new executive director of player personnel and recruiting.
The position was held by Saeed Khalif from June 2021 through March 2023.
With the state of the program and college football, this position is more important than ever. On the last day for players to enter the transfer portal, Michigan State lost three starters. Keon Coleman, a player predicted to be one of the best receivers in the Big Ten and maybe even college football as a whole, entered his name into the portal. Former starting quarterback Payton Thorne and starting cornerback Charles Brantley entered the portal as well. Brantley is most known for his game-sealing interception against Michigan in 2021.
Diethorn will be tasked with overseeing different recruiting operations such as campus visits, prospect evaluations, recruiting databases, etc. Diethorn is also expected to be tasked with monitoring the transfer portal, an incredibly important job right now and for the foreseeable future in the new landscape of college football.
"Mark has a vision and a passion for recruiting and understands what it takes to be successful at this level," said head coach Mel Tucker in a statement released on Monday. "He has also shown the ability to identify talent in the transfer portal. He's very organized and has a thorough process for evaluating players and managing a roster. I'm excited for Mark to hit the ground running and make an impact on our program."
Diethorn has previously worked at three different Power Five schools and under some familiar coaches. Diethorn coached at Florida (2009-2010), Pittsburgh (2012-2017), and most recently at Virginia Tech (2018-2021).
At Florida, Diethorn was a recruiting assistant under Urban Meyer. He managed Florida's recruiting database as well as assisted the staff during campus visits and recruiting periods. Diethorn contributed to Florida's 2010 recruiting class which was ranked No. 1 nationally by ESPN.
At Pittsburgh, Diethorn began as a recruiting assistant. When former Michigan State defensive coordinator Pat Narduzzi was hired, Diethorn was promoted to director of recruiting. Following the promotion, the Panthers signed their best class in eight years (ESPN). Diethorn played a part in acquiring 31 future NFL players for Pitt, including Tyler Boyd and James Conner.
Most recently Diethorn was the director of player personnel at Virginia Tech. Diethorn was responsible for overseeing the daily recruiting and personnel operations, including campus visits, prospect evaluations, roster management, coaches' road travel, recruiting board and database organization, summer camps, and prospect admissions. He was also responsible for monitoring the transfer portal. Diethorn did an extremely good job at handling the transfer portal as he helped Virginia Tech acquire several top transfers. None were bigger however than picking up a running back from Kansas, Khalil Herbert. He would go on to lead the ACC in all-purpose yards and get drafted by the Chicago Bears.
Picking up a season-changing running back from the transfer portal? I've seen that story before.
With Deithorn's track record and experience, this looks to be a home-run hire by Michigan State.