Two former Michigan State football players named to All-XFL team
Mike Panasiuk and Drew Beesley are making names for themselves.
A couple of former Michigan State football defensive linemen have been named to the All-XFL team this week.
On Monday, two former Michigan State football stars received recognition from the XFL. Mike Panasiuk and Drew Beesley each received nods to the All-XFL team following the relaunch of the league this year.
Many of you might recognize both names, as both were part of Michigan State defenses in the past few years. Beesley received recognition for his edge rushing work, but Panasiuk received recognition as a center. You read that right, the burly defensive tackle who helped make running impossible against the Spartans in the late 2010s? He is now an award winning offensive lineman.
Panasiuk was quietly one of the better run-stuffers on the Spartan defensive line. He finished his career with an even 100 tackles, including 18 for loss and six career sacks. and he had the best senior send off, recording a pick-six at Yankee Stadium in the Spartans win over Wake Forest in 2019. Mike played in 51 games, starting 41, for the Spartans. He helped the Spartans finish No. 2 against the rush in 2017 and No. 1 in 2018.
After signing with the Raiders after he went undrafted, Panasiuk went over to Carolina and started working out as both an offensive and defensive lineman. After going undrafted in the XFL Draft, Mike latched on with the St. Louis Battlehawks.
He has bloomed as an offensive lineman, and his play at center this year for the Battlehawks has earned him this recognition. Panasiuk was part of a St. Louis offensive line that gave A.J. McCarron time to throw. McCarron placed second in the league in passing yards, as St. Louis was arguably the best offense in the XFL this year. They were dynamic, as they had wide receiver Hakeem Butler lead the league in touchdown catches, as well as place second in every other statistic. Panasiuk paved the way for running back Brian Hill to place third in the league in rushing yards. With Panaisuk calling out the protections and "Mike" backer, the Battlehawks were in good hands.
Not bad for a player that got passed on by both the NFL and XFL Draft.
Beesley was part of the 2021 Peach Bowl Champion winning Spartans, starting all nine games he was healthy in 2021. He started 17 of his 42 career games as a Spartan. Beesley recorded 76 tackles, 17 of which were for loss, and 10 sacks during his six-year tenure as a Spartan. He saved his best for the Spartans' Peach Bowl-winning season, where he tied for second on the team in sacks (5.5) and fifth in tackles for loss (5.5) despite missing a few games with injury. He also forced a clutch fumble against Miami during Michigan State's late scoring flurry against their marquee out-of-conference matchup of the season. When he was fully healthy, Beesley earned honorable mention All-Big Ten in 2020, despite it being a forgettable year for the Spartan defense.
Beesley was drafted in the 10th round of the XFL Draft by San Antonio and went on to record 27 tackles, including 5.5 sacks, this season. He also added a defensive touchdown for the Brahmas. Beesley also added seven tackles for loss on the season.
With the XFL season wrapping up, I think it is only fair that each of these players get a chance to prove themselves on an NFL team. I am sure a team could use a center that knows both sides of the trenches well, or a reliable edge rusher that flashed in big games.
Miles Bridges posts interesting Snapchat with Michael Jordan
Miles Bridges is eyeing an NBA return.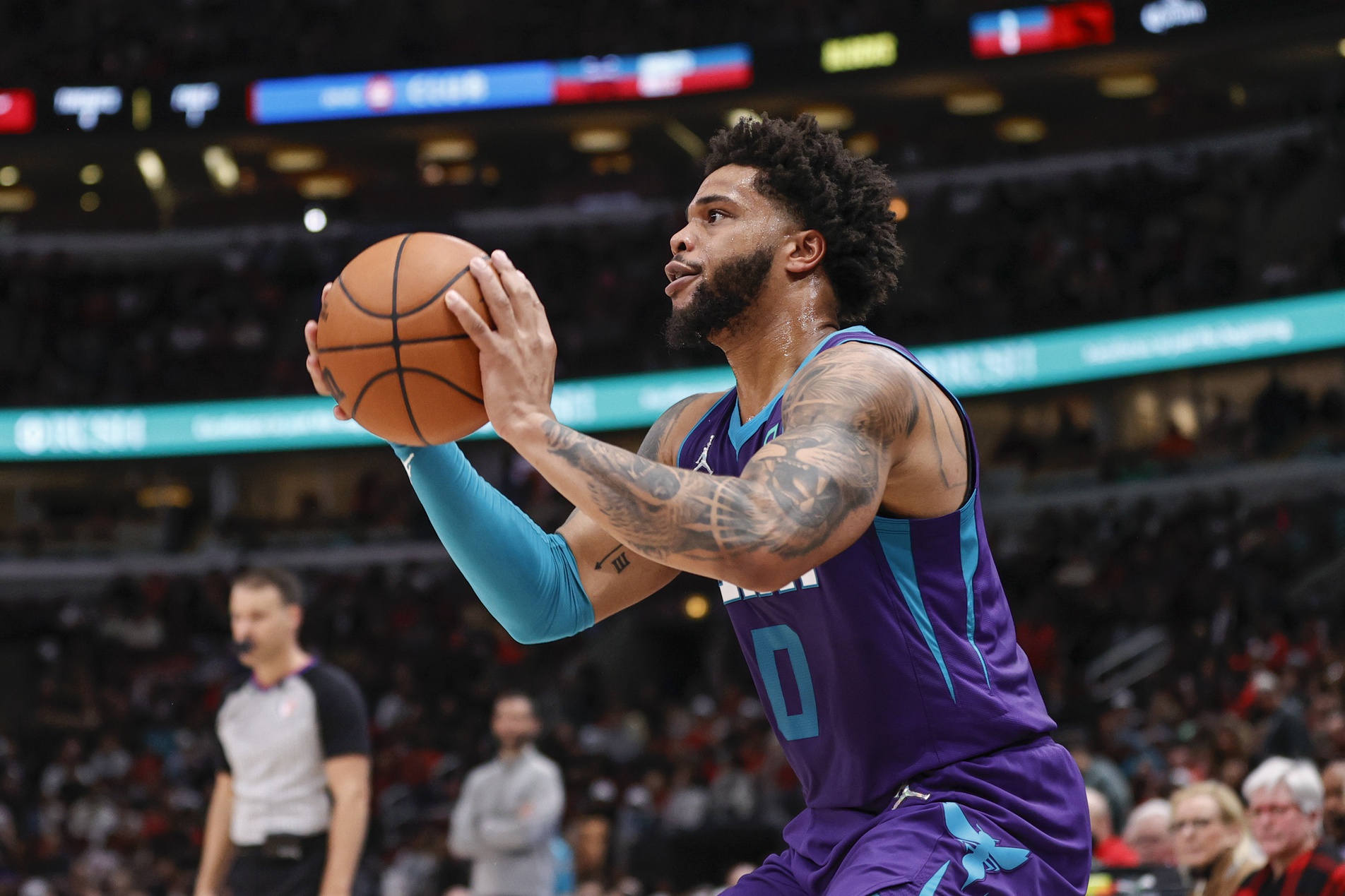 Miles Bridges has been out of the NBA for a year after getting into a domestic incident but it looks like he may be back soon.
Former Michigan State star Miles Bridges posted a picture on Snapchat of him talking to Michael Jordan on Saturday.
Miles Bridges on Snapchat 👀 pic.twitter.com/mAdSZu9cvx

— Legion Hoops (@LegionHoops) May 20, 2023
After being out of the NBA for a year, this could be a hint at a return despite the controversy that would follow him.
Off-court issues
Bridges has been in a lot of trouble off the court this past year. That is not something we need to dive into now, but Bridges missed all of last season due to serious legal issues. However, with Miles' legal battle now complete, he is now able to play in the NBA again. The NBA suspended Bridges for 30 games but has ruled 20 of those games as being served. If an NBA team were to sign Bridges, he would have to sit for just 10 games before he can play again.
NBA career
The picture above may be an indication of which team is looking to sign Bridges. Miles has spent his entire NBA career playing with the Charlotte Hornets. Jordan is the owner of the Hornets, so this picture shows that Bridges may be looking to re-sign with his former team.
Bridges has played four seasons in the NBA. During that time, he is averaging 13.4 points, 5.6 rebounds, and 2.3 assists. His best season by far was his last. In the 2021-22 season, he averaged 20.2 points and 7.0 rebounds while shooting nearly 50 percent from the field. He has shown constant improvement during his career, but there is a lot of unknown with where his game is at now.
Relationship with MSU Fans
Michigan State fans do not support Miles like they once did. He was one of the most loved Spartans especially after he made the decision to return for a second season in East Lansing. Spartan fans continued to watch and support him during his NBA career as well. That all changed once his off-court legal issues began last year.
It will be interesting to see how all basketball fans treat Bridges if he makes a return to the NBA.
Gary Harris back taking Michigan State classes to earn his degree
Gary Harris hasn't given up on that degree.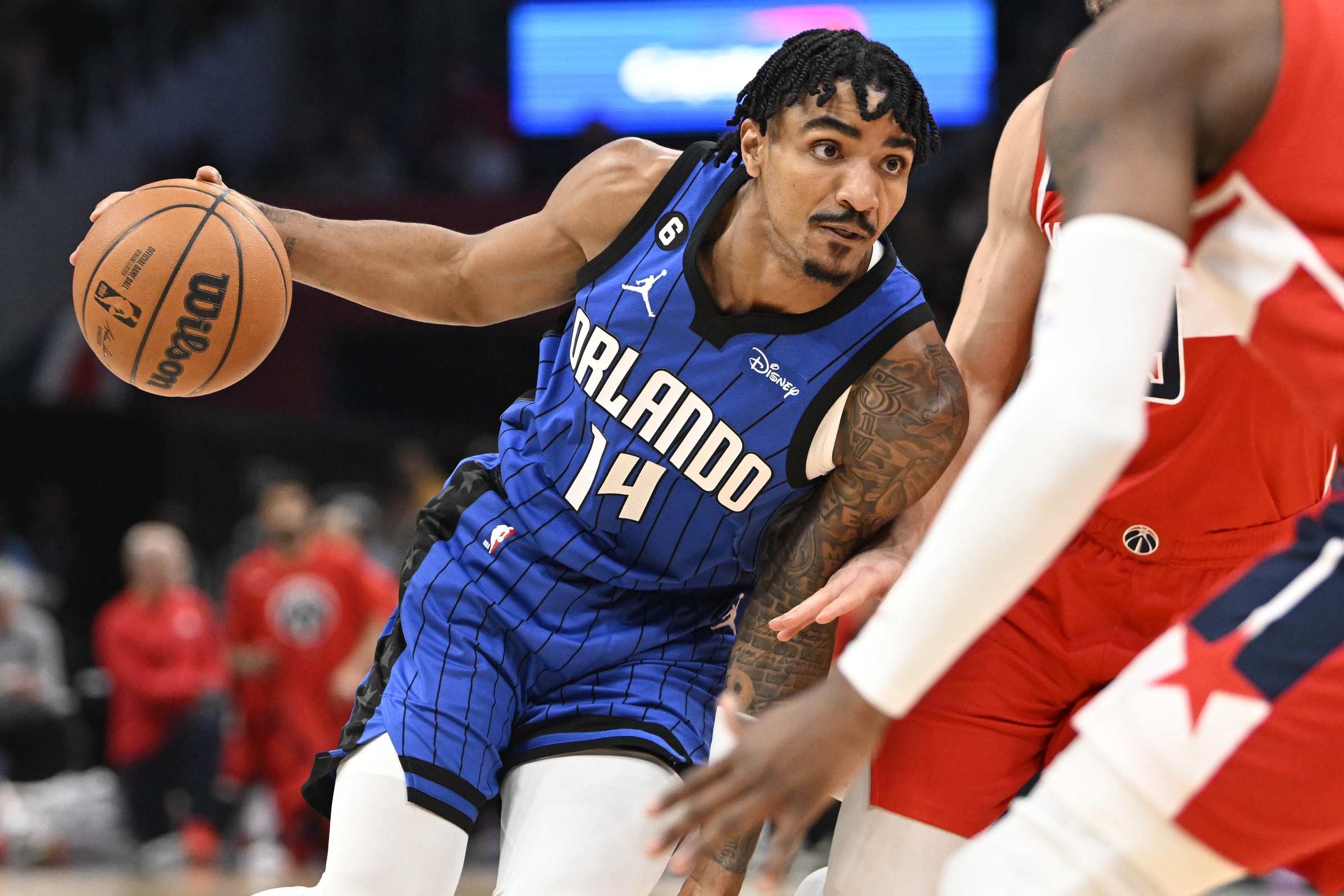 Gary Harris is back taking summer classes at Michigan State so he can earn his degree during the NBA offseason.
Every NBA draft cycle, players leave college early to pursue their dreams of playing professionally and making millions. What often gets overlooked when that happens is that the players who leave early surrender a chance to earn their college degrees on schedule.
Some players who leave early decide to go back and finish their degree which is a really cool move and it shows that they took college seriously.
Others don't think twice about their degrees and just play pro ball.
Gary Harris is the former group.
According to @dudenamedcald on Twitter, Harris is taking classes at Michigan State currently so he can finish his degree. He posted a screenshot of a discussion post by Harris in one of his friend's summer classes.
The goat Gary Harris is getting back to hitting the books for MSU. An absolute class act by Gary

Spartan dawg 4L 💯 pic.twitter.com/mzhFYgagPy

— down bad cald🔋 (@dudenamedcald) May 19, 2023
Imagine taking a summer class at Michigan State and then seeing a "discussion post" from a "Gary Harris" and then reading it just to see if it's the Gary Harris. And then it is.
Harris, currently residing in Indiana over the summer, just wrapped up a season with the Orlando Magic in which he averaged 8.3 points and shot 45 percent from the floor, 43 percent from 3-point range, and 90 percent from the free throw line. His averages have gone down, but his shooting percentages remain elite.
But he's clearly not content with being just an NBA starter. He wants to earn that MSU degree.
Leaving after the 2013-14 season, Harris was drafted No. 19 overall in the first round of the 2014 NBA Draft by the Chicago Bulls. He played two years at Michigan State and then earned a borderline NBA Lottery draft grade but slid to 19. Harris was then traded to Denver where he was one of the league's brightest young stars for seven years. For the past three years, he's been Orlando's "veteran" wing.
And soon, he'll be a graduate of Michigan State University.
Brian Lewerke gets another opportunity to play pro football
Brian Lewerke is headed back to Michigan to play pro ball.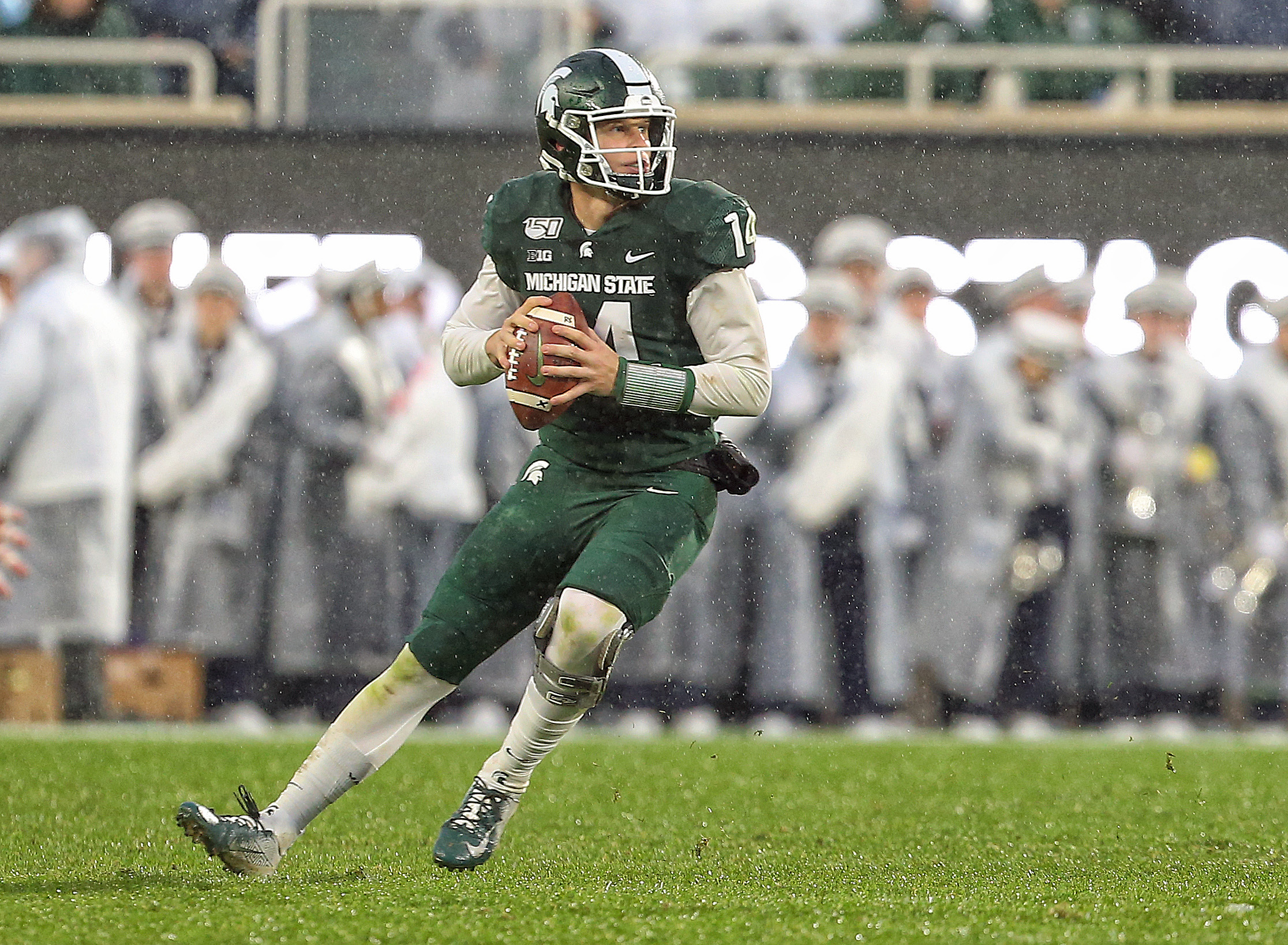 Brian Lewerke will be joining former MSU cornerback Josh Butler in the USFL with the Michigan Panthers.
After spending a couple of stints in the NFL with the Patriots and Giants as a practice squad member, Brian Lewerke is getting another shot at professional football.
On Wednesday evening, the USFL's Michigan Panthers announced the signing of Lewerke.
Free Agent Signing:
QB Brian Lewerke, Michigan State

Transferred Player to Inactive Roster:
QB Brian Lewerke

Released:
LB Santrell Latham

— Michigan Panthers (@USFLPanthers) May 18, 2023
Lewerke was signed after Carson Strong, the previous backup quarterback, was placed on injured reserve. He will now get a chance to compete for a prominent role on the roster with Strong injured and Josh Love not exactly setting the world on fire.
Quarterback play has not been a strength for the Panthers.
In four appearances, Strong had 266 yards and a touchdown with two interceptions. Love, on the other hand, has started five games and has 617 yards and six touchdowns with five picks. Neither quarterback has really stood out and that's one of the reasons the Panthers are 2-3 and tied for last place.
Lewerke has spent time around the NFL with the Patriots and Giants and he was also in the XFL this past season for a few months, signing with the Seattle Sea Dragons. He was released in January.
Now he'll look to catch on with the Panthers and potentially enter a more favorable situation. This could be a good spot for him to play professional football, especially since the Panthers need some quarterback help.
Lewerke had a decent career at Michigan State, passing for over 8,000 (fourth in MSU history) yards and 47 touchdowns (fifth in MSU history). He also has two of the top three single-game passing yard performances in Michigan State history and two of the top 10 single-season passing yardages.
Michigan State fans will get another opportunity to watch him live as there are two more home games left in the regular season for Lewerke to play at Ford Field.
The former Spartan quarterback will join Josh Butler who was signed by the Panthers earlier this spring.