Michigan State football: The sky is not falling
Relax.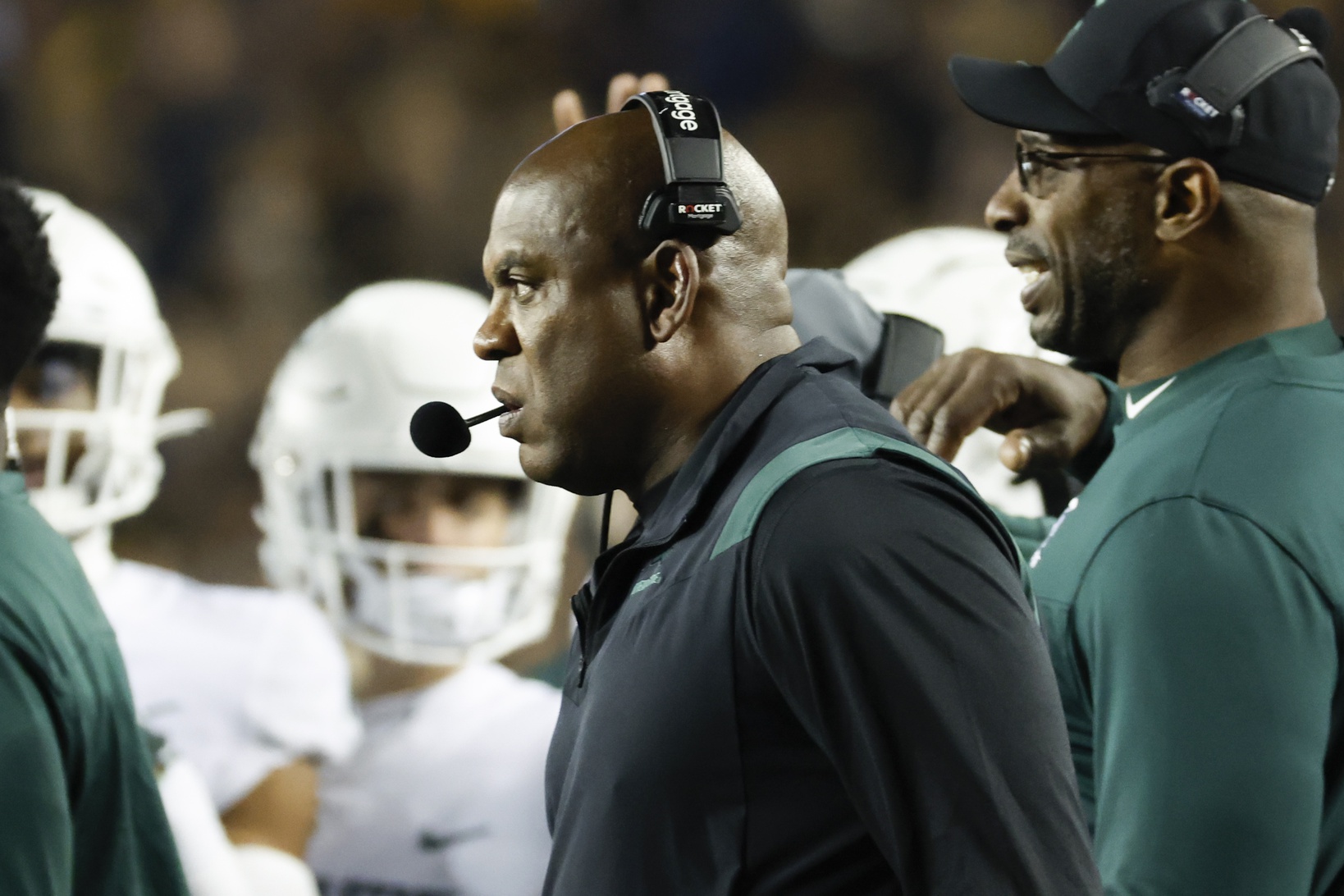 Michigan State football has had a rough offseason and the fanbase hasn't been taking it well. The sky is not falling.
The 2024 Michigan State football recruiting class just took another hit as four-star cornerback and top recruit in the class Jamari Howard decommitted on Saturday.
— Jamari "Track star" Howard (@_JamariHoward_) May 13, 2023
This continues the bad streak that MSU has been on recently after losing starters Payton Thorne and Keon Coleman to the transfer portal as well as another four-star decommitment in the 2024 class in receiver Nick Marsh. All of these losses to the roster on top of a poor season on the field last year have led to Spartan fans starting to panic.
I'm here to tell you that the sky is not falling in East Lansing.
For starters, we are only halfway through the month of May. Early signing day for the 2024 class is still seven months away with final signing day next February. There is still so much time left for Mel Tucker to get things figured out in the 2024 class.
Let me also remind you that the 2023 incoming freshman class is one of the best classes in MSU history. The class only ranks No. 23 in the country, but that is extremely good for only signing consisting of 16 recruits. Also, half of those recruits are four-stars which is a number we didn't see often under Mark Dantonio.
Do you remember what the state of the program was when Mel was hired three years ago? For all the good Dantonio brought to Michigan State football, he did not do Tucker any favors with where he left the program when he retired. Tucker was left with a depleted roster and a global pandemic one month into his tenure that set the program back even more.
I would argue that the state of the program right now is far better than it was when Mel was hired.
Lastly, have you seen the elite number of recruits with scheduled visits coming up in June? According to 247Sports, MSU has 23 visits confirmed for the month of June with 12 of them being four-star recruits. Both of those numbers will be higher by the time June visits begin as this is only the number of publicly confirmed visits.
I won't deny that the recent trend of Michigan State's program has not been very good. But things are not as bad as it seems and I still have full faith that Tucker will figure it out now and into the future.