Michigan State football: Stanton Ramil earning praise at Under Armour AA practice
Mel Tucker got a good one on the offensive line.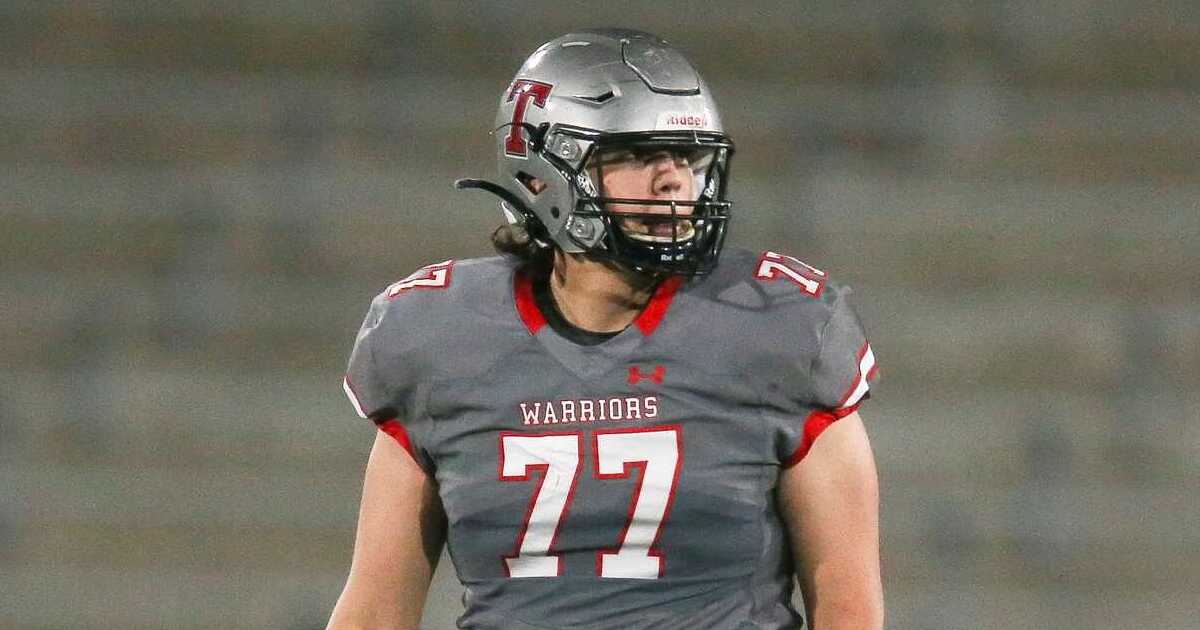 Michigan State football struck gold by landing four-star Alabama-based offensive lineman Stanton Ramil.
Going into SEC country and poaching one of the top recruits in the country is not an easy task, but Michigan State football coach Mel Tucker did just that when he swiped Stanton Ramil from right under Nick Saban's nose.
The four-star offensive tackle is one of the highest-rated at the position in program history and he's likely to come in and compete for a job on the two-deep immediately.
There's no doubt about it: Ramil is very good.
And people are starting to really take note. In fact, at the Under Armour All-American Game practices this week, Ramil has been turning heads. He has been the subject of plenty of praise from national recruiting experts, including Andrew Ivins and Brian Dohn of 247Sports.
They both did write-ups about which players had been standing out at practices leading up to the game and Ramil was on both of their lists.
Here's what Ivins had to say about Ramil:
The defensive lines might have dominated Saturday's session for the most part, but Alabama signee Miles McVay, FSU signee Lucas Simmons, Michigan signee Amir Herring and Michigan State signee Stanton Ramil all had their moments during 1-on-1s.
He didn't go into a ton of detail, but this echoed what Dohn had to say earlier in the week about the four-star MSU signee.
Alabaster (Ala.) Thompson offensive tackle and Michigan State signee Stanton Ramil stands out because of his size at 6-foot-7, 310 pounds, but also with the way he moves. His length and body control was a bit of a surprise given his size. What really stood out was the way he moved in space. On a backside pass play in Saturday's practice, he was able to get out and lead in the open field and he moved free and easy running 20 to 30 yards down the field. He is the No. 19 offensive tackle in the class, and gives Spartans offensive line coach Chris Kapilovic a new base to work on and develop.
Dohn only mentioned 10 guys that stood out to him in his article and Ramil was one of them along with a handful of five-star talents.
It looks like Tucker and Chris Kapilovic struck gold here as Ramil could be a guy who starts early on and builds a nice NFL resume for himself in the green and white.

Michigan State football officially closes on best recruiting class in 7 years
Even after a poor season, Mel Tucker is bringing in talent.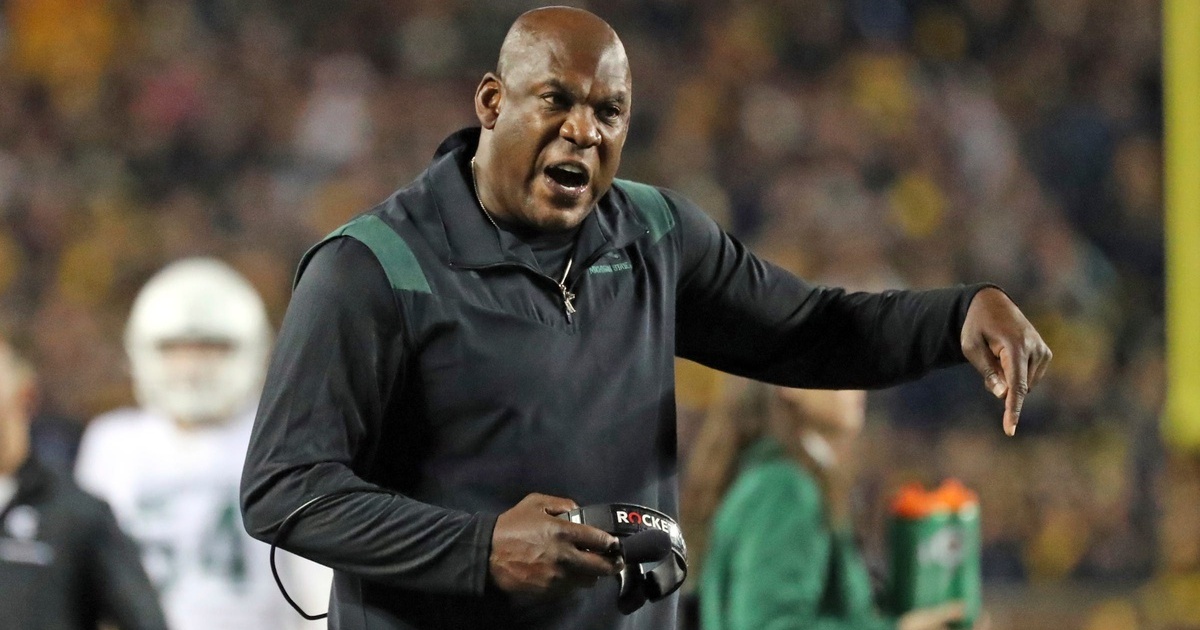 Michigan State football coach Mel Tucker just signed what turned out to be the best recruiting class the school has had since 2016.
The first two recruiting classes for Michigan State football coach Mel Tucker weren't bad, by any means. The 2021 class was basically all done over Zoom because of COVID-19 and his second class finished 26th in the country. But his recruiting continues to improve as his third class was officially sewn up on Wednesday and it finished 23rd in the nation.
This was the best Michigan State recruiting class in the Tucker era and the best since Mark Dantonio landed the No. 18 class in 2016.
Landing the best recruiting class the school has seen in seven years is a good sign. After a 5-7 season, this class is going to combine with the 26th-ranked 2022 class to turn the program right back around.
Just how good is Tucker's 2023 class compared to recent Michigan State classes?
2023: No. 23 nationally
2022: No. 26
2021: No. 45
2020: No. 46
2019: No. 33
2018: No. 30
2017: No. 35
2016: No. 18
2015: No. 23
2014: No. 27
Only three times in the past decade has Michigan State landed a top 25 recruiting class and two of those were in the glory days of Dantonio. Tucker's classes have improved each season and if this trajectory continues, he could finish with the best recruiting class the program has seen in its history within the next year or two.
Michigan State brought in nine four-star recruits in this class which is something almost unheard of in East Lansing over the past decade, or so.
The only way to turn a program around and make sure that 5-7 seasons don't happen again is by landing more talent. Tucker is making sure that this kind of season doesn't happen again by catching up with the big boys in the Big Ten, talent-wise.
Michigan State actually finished third in the conference in average rating behind just Ohio State and Penn State. Not bad for what rival fans consider an "overpaid coach."
Tucker needs to build on this.
Michigan State football: Final Junior Day of January yields big turnout
Michigan State's Junior Day has been impressive.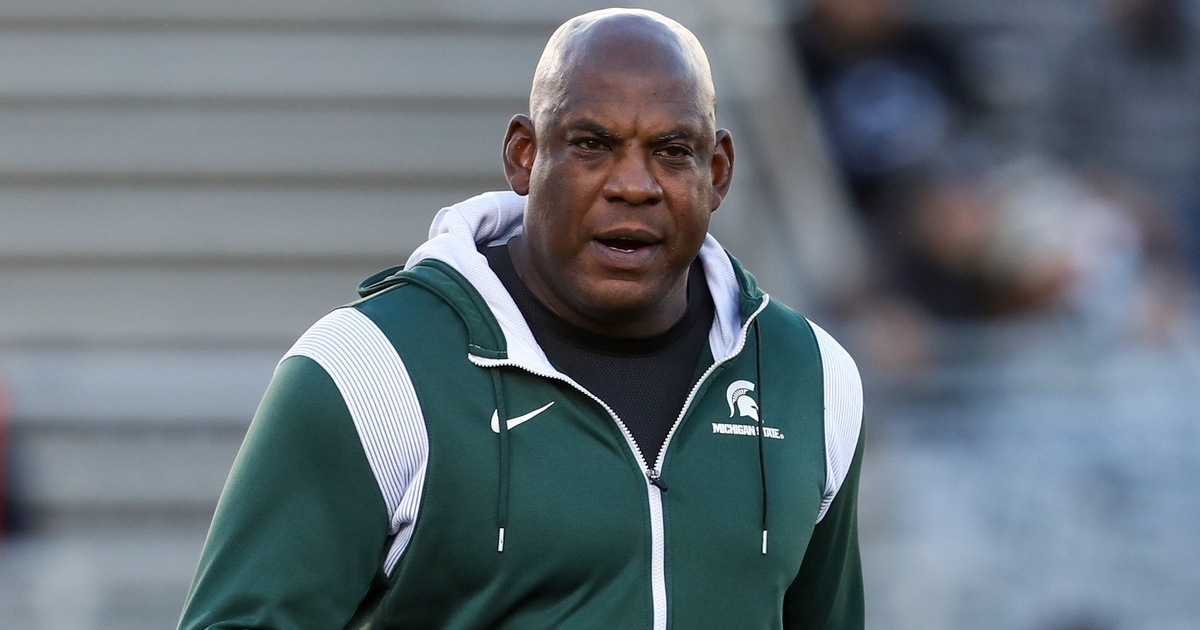 Eighteen prospects are in East Lansing this weekend for Michigan State football Junior Day festivities.
As the first month of 2023 winds down, the next football recruiting dead period is on the horizon. Teams everywhere are hosting recruiting camps trying to build some much-needed momentum for the 2024 cycle (and beyond) before February's no-contact period begins. Michigan State football is certainly no different.
They had already had a successful Junior Day weekend on the weekend of Jan. 14, which was headlined by an unofficial visit to campus from five-star defensive line prospect David Stone. This weekend's festivities might even be in line to top that.
For this round of weekend visits, MSU has 18 total players on campus. Most notably, one again from Stone who decided to come back to East Lansing for another unofficial visit after posting on social media his tentative spring plans. He planned to come back to MSU this weekend, go down to Miami in March, and then also to Texas A&M's spring game. The IMG Academy standout has been continuing to pick up offers left and right. He most recently received one from Ohio State. MSU is doing well in that recruiting battle still and getting two visits in three weekends certainly reinforces that thought.
Whether or not MSU can keep the same momentum moving forward remains to be seen. Expect Mel Tucker and staff to keep the full-court press on him for as long as possible.
Another reason getting Stone and other defensive line prospects on campus this weekend is notable is because this will be the first weekend that new defensive line coach Diron Reynolds is able to participate. Getting Diron a first crack at building some new relationships with these players will be key in how MSU will be able to recruit on the defensive front in the future. Reynolds, like most of Mel's staff, has a wealth of coaching experience including time in the NFL.
Other notable 2024 prospects arriving this weekend include four-star receiver Brandon Heyward and four-star defensive back TyShun White. In total, seven players from the 2024 class made the trip for the weekend.
Michigan State is also hosting seven players from the 2025 class and three from the class of 2026. Many of these recruits are players that will most assuredly become high-ranking players in their classes once the 2025 and 2026 rankings get released.
Of the 18 total players on campus this weekend, five states are represented, showing Tucker's determination to recruit nationally. While planning to recruit nationally is a main focus, Mel has not been slacking in going after some homegrown talent. Fifteen of the 18 players this weekend are from either Michigan or Ohio. This reaffirms Mel's commitment to try to win the battles in the Midwest as well.
Hopefully this weekend's visits continue to build some solid recruiting momentum for when the contact period opens up in March. Look for MSU to start scheduling some more unofficial visits in March. After that, official visits can start in April. The 2024 class is off to a strong start and could get even better soon.
Michigan State football is feeling the love from 5-star DL David Stone
David Stone loves him some MSU.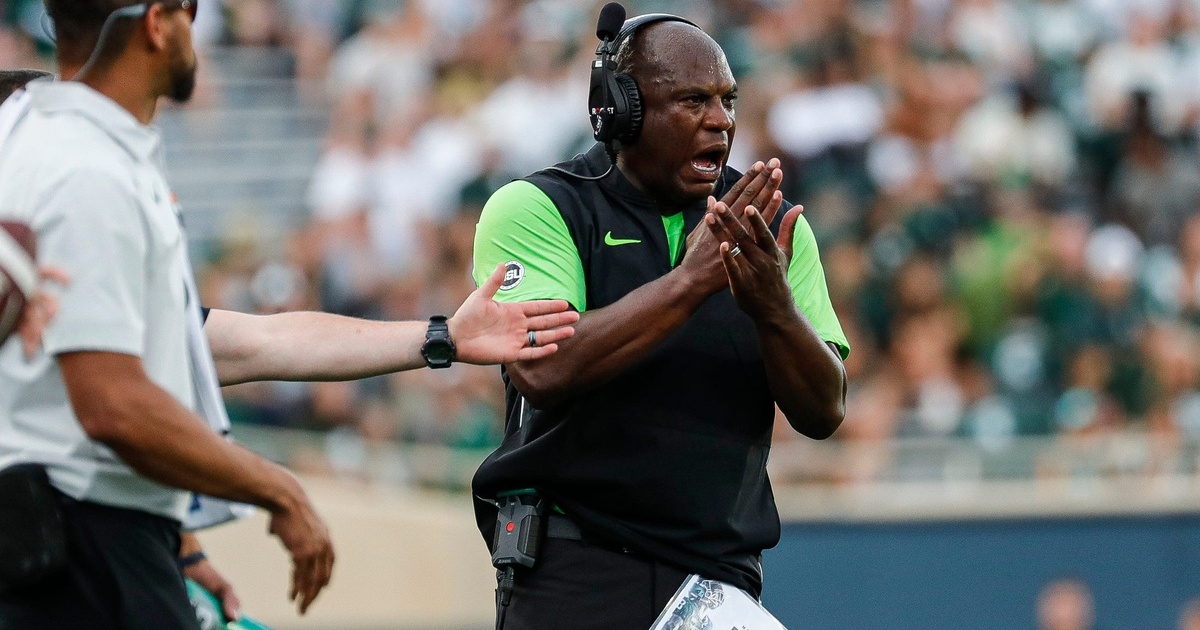 Getting a second visit from David Stone in three weeks, Michigan State football is feeling the love from the 2024 five-star.
For the second time in three weeks, five-star defensive lineman David Stone is taking a visit on his own dime to East Lansing to check out Michigan State football.
On Jan. 14, Stone took a trip to East Lansing for an unofficial and he posted a question on social media this week for his followers: where should I visit next? He had Texas A&M and back to Michigan State as options and the Spartans were the poll winners.
At the time, it felt just like a random poll that wouldn't actually dictate where he'd actually visit, but Stone took it to heart and decided to show love to Michigan State for the second time in three weeks.
It's not common for a five-star out-of-state recruit to visit a program twice in a matter of three weeks on his own dime. That just doesn't happen unless you're Alabama or Georgia.
Stone is the No. 4 overall recruit and No. 1 defensive lineman in the 2024 class on 247Sports and he just released a top 10 which included Michigan State. Mel Tucker will have a tough time trying to fend off home-state Oklahoma and other top programs such as Texas A&M and Miami (his other two scheduled visits over the next two months). But the relationship he's built with the Spartan staff is going to outlast some of these other programs.
Stone is showing Michigan State a ton of love and this honestly feels like a special recruitment that could yield Tucker's first-ever five-star pledge. It's only a matter of time.
What's going to help the Spartans' chances with Stone is having his mom on campus for the unofficial visit, getting the last official for him in the fall, and being good friends with Bai Jobe.