Michigan State hockey facing biggest 2-week stretch in years
MSU hockey is facing a critical stretch.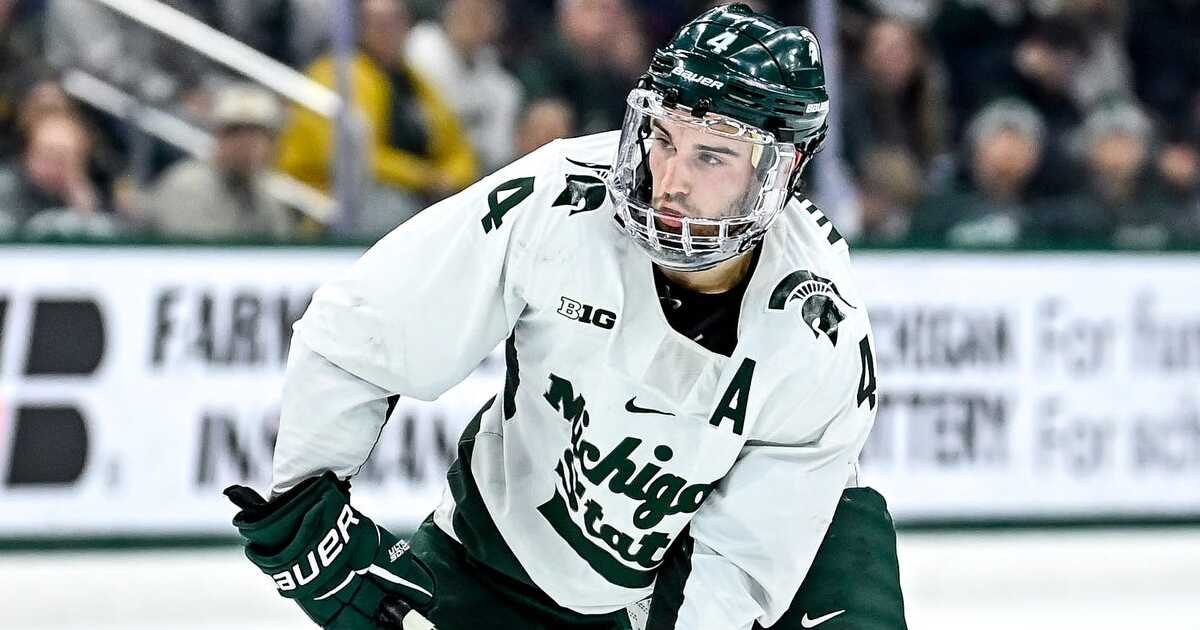 Adam Nightingale and the Michigan State hockey program are facing their biggest two-weekend stretch in many years.
It is no secret that Michigan State hockey has overachieved this year. No matter what happens these next two weeks, Michigan State fans should be proud of the hockey program and the direction it is headed under Adam Nightingale.
This program plays fast pace and smart hockey. The transfers and seniors under Nightingale have also brought a calmness and leadership to the locker room that has not allowed the program to get down after a bad weekend. This remains true especially after getting beat convincingly by No. 1 Minnesota.
Michigan State hockey is not at the level where fans can honestly expect it to beat this Minnesota team consistently. Honestly, it would be a surprise to many fans if they were able to beat them even once. In four games against Minnesota, the closest Michigan State has gotten is three goals.
Because of last weekend's results against Minnesota, Michigan State was bumped out of the national tournament by one spot. Michigan State is currently No. 17 and it needs to get to No. 16 if it wants to make the tournament. That is why these next three weekends are very important and it all started with a series against Notre Dame this past weekend.
The Spartans earned a series sweep.

Both Michigan State and Notre Dame had a chance with a win or two against the other team to jump into that top 16. Notre Dame, sitting at No. 20, would need more help to jump into the top 16 but with two wins, that could've been a possibility. The key aspect of these games this past weekend was that they were in East Lansing. Two wins not only means a chance to be in the top 16 with two weeks to go but it also means that Michigan State is closer to hosting a Big Ten Tournament Series in East Lansing.
Michigan State could lose the next four and not make the tournament. Michigan State could've even lost one against Notre Dame and still make it. With that being said, each game is going to come with a lot of pressure which seems to not bother this Michigan State team too much.
After this past weekend's series sweep against Notre Dame, who does Michigan State play next?
Michigan State has Michigan and Wisconsin next. Against the Wolverines, Michigan State is 1-1 and they are 2-0 against the Badgers. If Michigan State can manage to at least win two of its next four games, it would have a good chance to play itself into the national tournament depending on how the Big Ten Tournament goes.
The race toward the tournament picks up next weekend and as Michigan State fans, we will know where the Spartans sit in that race in just a couple of weeks.