Michigan State Soccer: DeJuan Jones' path to the USMNT
The MSU men's soccer alum has been turning heads.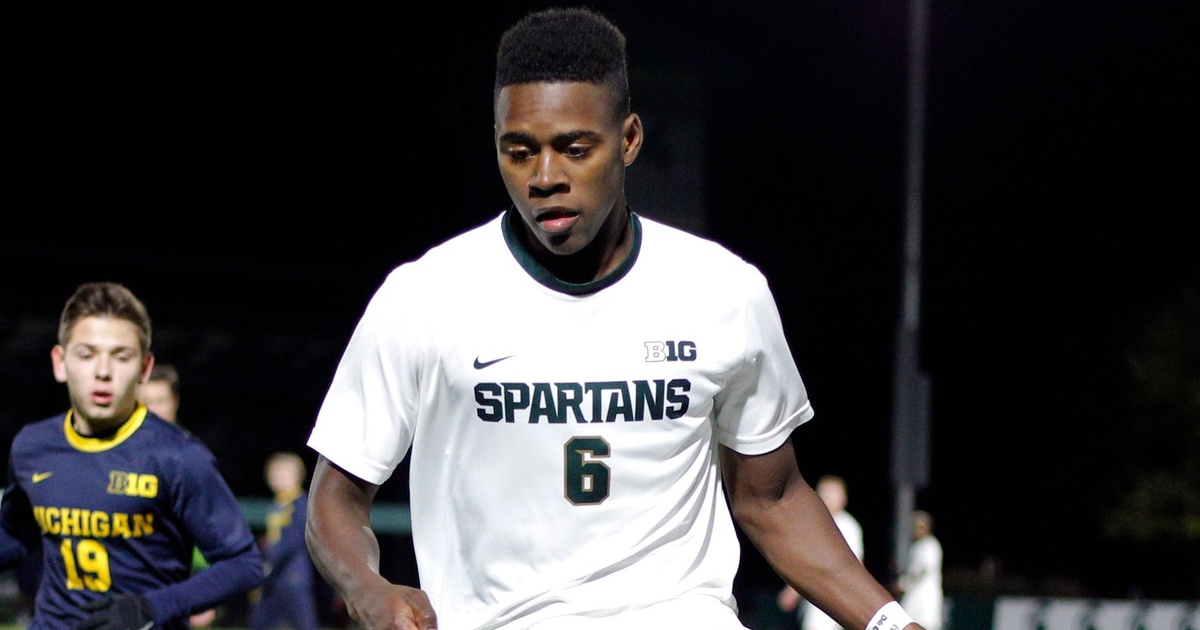 Michigan State soccer alum DeJuan Jones has been seizing opportunities and now he's been called up to the US Men's National Team.
Michigan State soccer alum DeJuan Jones has been breaking down the door of opportunity throughout his soccer career, and now, he gets a chance to play at the national team level. This is technically the second time the former Michigan State forward has gotten the call-up, but in his previous camp, last January, the USMNT didn't play games.
DeJuan got the opportunity to play for his hometown team after graduating from East Lansing High School. Playing in 19 games as a college freshman in 2015 Jones was able to make an impact right away.
I got the opportunity to see DeJuan play as a kid, and as he went through his High School career a combination of size, speed, technical ability, and a knack for finding the goal made him a household name in the Lansing area soccer landscape. The former Michigan Mr. Soccer tallied 16 goals and 14 assists during his Spartan career. His senior year he helped lead MSU to the College Cup and was named All-Big Ten second-team honors for the second straight year. 
DeJuan registered some of the best measurables at the MLS Combine in 2019, which bumped his draft stock up significantly. Eventually, the former Spartan forward was drafted by the New England Revolution, in which the transition to an outside back started. Albeit, a quick transition as he finished top five in MLS defender of the year voting in 2021. Coming off a 2022 season where Jones tallied seven assists; tying the Revolution record by a defender, it's clear he's more than earned a spot in this USMNT January camp. 
This call-up is an exciting opportunity for DeJuan, as stated by himself earlier Wednesday on Twitter.
Grateful for this opportunity! Let's get it. 🇺🇸😤 https://t.co/6qb9Ik8G1I

— DeJuan Jones (@dejuanjones24) January 18, 2023
Not only does DeJuan have an opportunity to make his first cap for the USMNT, but in a camp where many young players make up the roster, he could put his name in the hat for future call-ups, and tournaments.
The national team is scheduled to play two friendlies on Jan. 25 against Serbia and on Jan. 28 against Colombia. I believe his form from the MLS will carry over to the international level as one of the best outside backs on the roster.
Keep an eye out for his name to pop up in USMNT news and on social media throughout the month of January, and for his name to be called when the friendlies roll around.
Michigan State Athletics has had a great year, and it's on the rise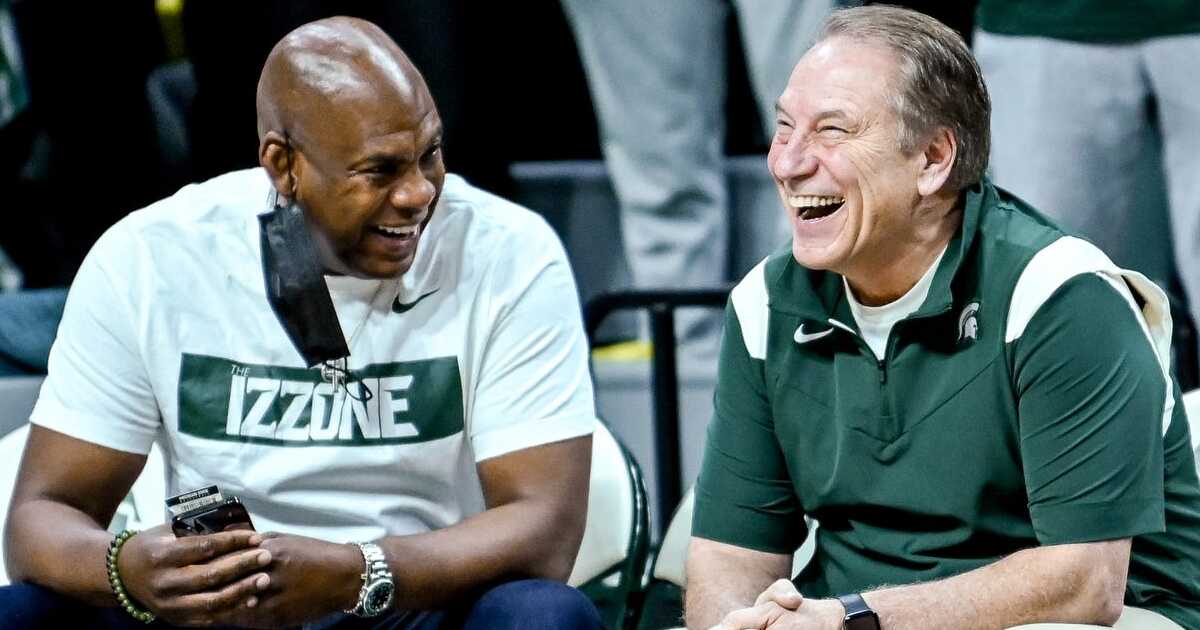 Michigan State athletics have had a great past year, or so, and it's just getting started for Alan Haller's programs.
Depending on how you view Michigan State athletics having a great year, you may agree or disagree with that first part of this title. If you view the success of athletics as the "top teams" in respective sports, you may deem that to be incorrect. That is because of Michigan State's very disappointing football season. You may even start to think of the basketball season as well.
That's what most people might think, but I'm here to help you view the success of the athletic programs differently and it all starts with taking a view at the fall athletic season at Michigan State.
The fall athletic season means football. For the majority of fans, football is what most people pay attention to. There are some fans who like watching soccer or even cross country but the majority focus on the success of the football team.
After a 5-7 season and missing a bowl game, some would deem the fall was a disappointment, maybe even a failure for Michigan State. I am here to say: it was not.
While the football team struggled this year, Michigan State had two top-20 teams in the country that won the Big Ten. Those two teams were women's cross country and women's soccer. Both teams were able to win and go to the national tournament. Michigan State women's soccer teams were even able to win a tournament game in East Lansing while the football game was going on. This helped two soccer players get drafted to professional teams.
While that was going on, the cross country team placed in the top 25 at nationals. While this article just talks about these two teams, there were others that had success that continued into the winter season.
The winter athletic season means basketball and who doesn't love Michigan State hoops? Basketball has always been a top sport at Michigan State. Nothing is better than attending a game at the Breslin Center, especially against top teams in the country or rival Michigan. While Michigan State basketball is having a good year, there are three top-25 teams in the country that don't get enough coverage.
Those sports are gymnastics, hockey, and wrestling.
Michigan State's women's gymnastics team just beat No. 2 Michigan for the first time in over 15 years. This is an up-and-coming program that some are saying has already arrived. At Michigan State, we have one of the best women's gymnastics programs and it is getting better every year.
Michigan State hockey under Adam Nightingale is a top-20 program and is fighting for a spot in the national tournament.
MSU has a top-25 wrestling program in the country as well. While some people might be frustrated by the "top programs" at Michigan State, I believe that the school, as a whole, is in a much better position than it has been recently. This success is one that hopefully can continue to grow as the winter season moves into the spring. If that happens, Michigan State would have had a great athletic year and it would be a program that would be on the rise in multiple different sports, leading to more possible championships coming to East Lansing.
Michigan State hockey is fun again and Adam Nightingale is the reason
Adam Nightingale has made MSU hockey fun again.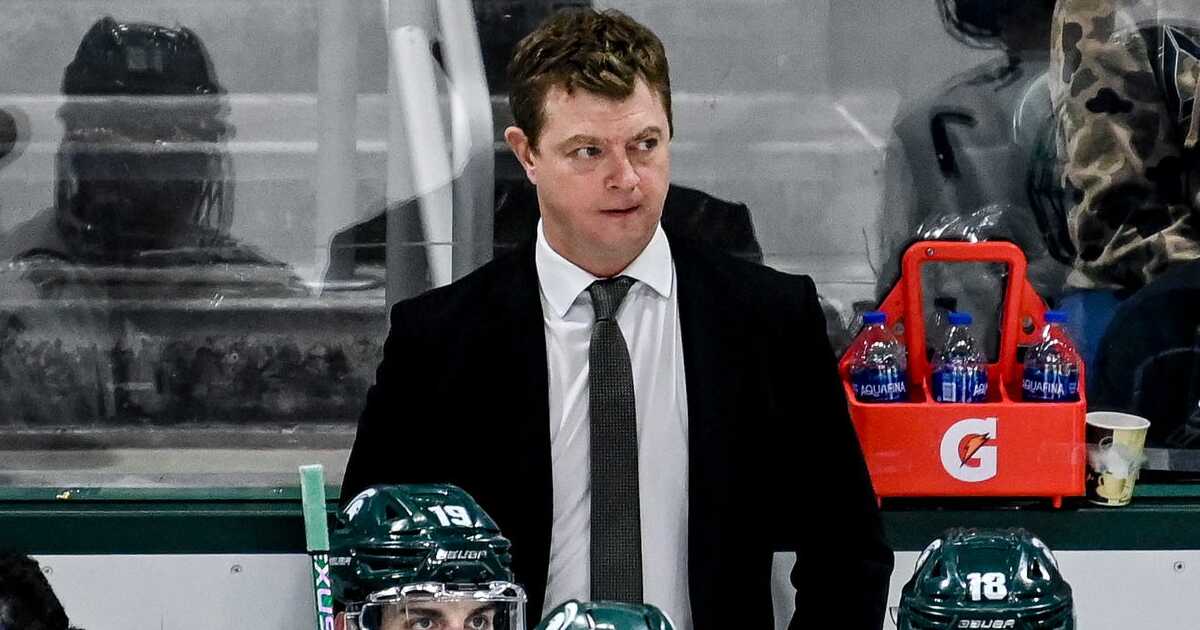 Michigan State hockey has seen a resurgence and the reason for the program's turnaround is head coach Adam Nightingale.
The 2007 season was memorable for Michigan State hockey. It was the last time the program was on top of the college hockey world. A game-winning goal that year by future Detroit Red Wing Justin Abdelkader clinched the national championship for the Spartans over Boston College. That moment came 21 years after their second national title in 1986. That moment showed how good Michigan State hockey could be and what the future would hopefully hold, but that was not the case.
After that season, Michigan State hockey as a program fell off. It went from a top-two sport at Michigan State to a program that was not even competing in the Big Ten.
Following 2007, head coach Rick Comley stuck around until 2011 when he retired. After a successful coaching career by Comley, who replaced legendary head coach Ron Mason, Michigan State hired Tom Anastos. This is where the program began to take a turn for the worst.
The hiring of Anastos was an interesting one. While Tom had connections to Michigan State as an assistant coach, it had been a while since he was there. This hire led to Michigan State making the first round of the NCAA tournament where it lost to Union College. This was the last time the Spartans made the tournament with Anastos at the helm.
Each year, Michigan State got worse record-wise until his final season in 2016-17 when the Spartans had a 7-24-4 record. Anastos was then let go.
While hockey is a tough sport, Michigan State had crumbled as a program. The next hire that Michigan State had to make would determine if Michigan State could bounce back to its days of being one of the best teams in college hockey or if it would continue to fall further behind.
That next hire would be Danton Cole.
He was a very experienced coach who people thought would bring the program back but sadly, the program continued to fall further behind the level being played in the Big Ten.
In six years, Anastos went 78-121-24 as a head coach but this winning percentage would drop even lower under Cole. As head coach for five years, Cole went 58-101-12 equaling a .374 win percentage. Under Cole, Michigan State continued to regress which lead to losing records every year. Following the 2021-22 season, Cole was let go.
Fifteen years later and with two different head coaches since the 2007 National Championship, Michigan State was in a very bad position. The days of the Munn Arena being packed were over. The program had fallen so far that sometimes if you attended the football games, you could get into the hockey game afterward if you showed them your ticket. The hockey program was no longer a top program at Michigan State.
But those dark days might be ending.
The reason those days might be over is because of Adam Nightingale.
In just his first year, Nightingale has led Michigan State to a record of 13-11-1, a top-20 ranking in the country, and wins over top-ranked teams like a recent victory over Penn State.
While it's hard to say Michigan State is completely back, the job Nightingale has done in a short time has been amazing. He has made Michigan State hockey fun once again and it should only get better as the type of players Nightingale has coming to Michigan State should keep the program's trajectory trending upwards and fans can start to see that happening.