Xavier Booker "relentless" in recruiting 4-star guard Jase Richardson
The incoming freshman wants Jase Richardson to join him in 2024.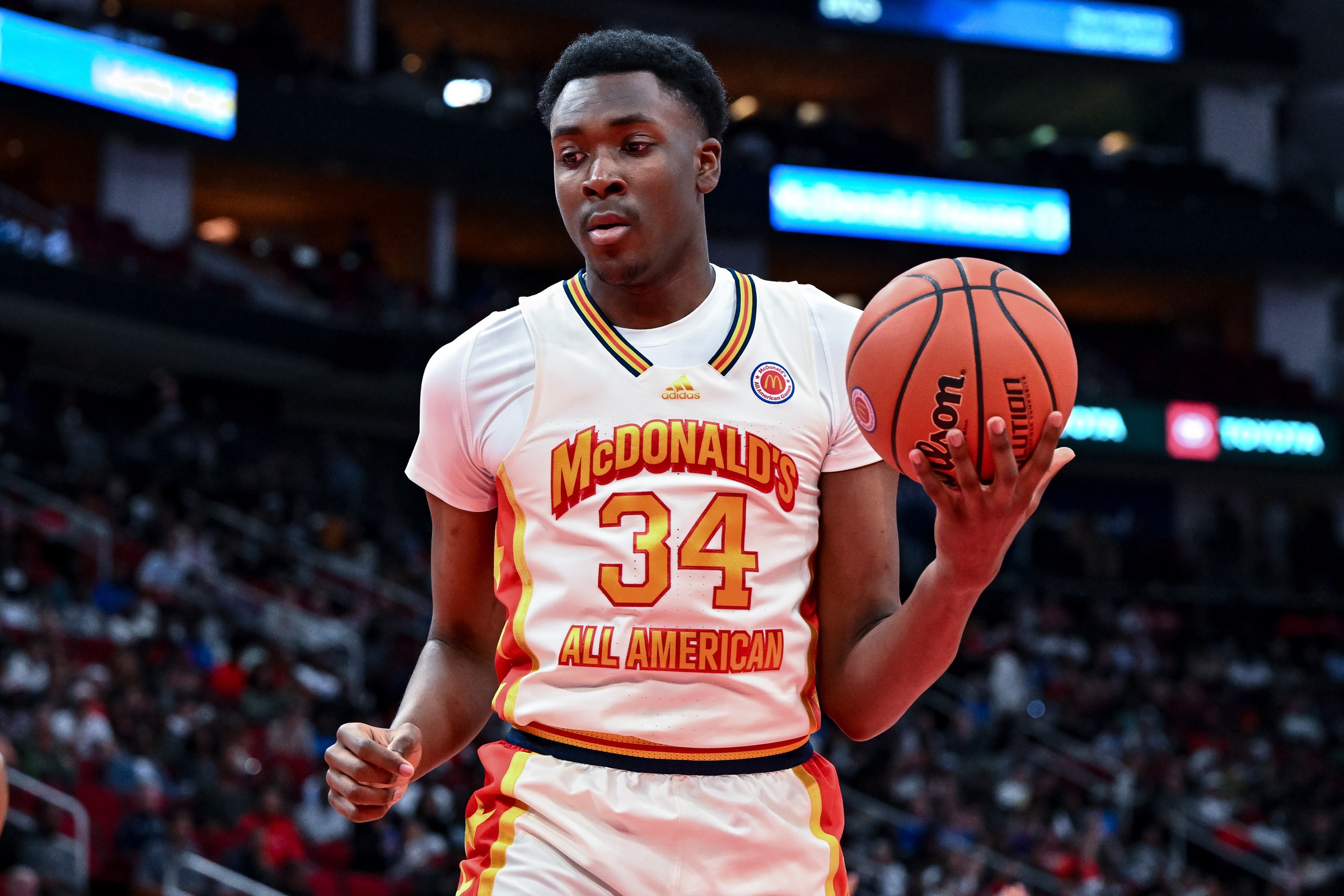 Michigan State freshman and five-star Xavier Booker has been "relentless" in his pursuit of Jase Richardson.
With all of the 2023 class freshmen arriving on campus, it feels only right that Michigan State fans look ahead to the 2024 class.
Tom Izzo just landed arguably his best class ever, headlined by Xavier Booker, Jeremy Fears, Coen Carr, and Gehrig Normand. He's now aiming to land an equally impressive 2024 class that currently has four-stars Jesse McCulloch and Kur Teng committed.
One of the top targets left on the board is a legacy recruit: Jase Richardson.
The son of Spartan legend and NBA star Jason Richardson has spoken highly of Michigan State over the past year and he even took an official visit back in October. Since then, he's garnered a ton of interest from major programs including Alabama, Arkansas, San Diego State, USC, and Virginia. He's weighing his options.
At the recent Pangos All-American Camp, he spoke with 247Sports' Brandon Jenkins about his recruitment and he said that he is planning officials to Alabama and Cincinnati.
He also said that one Michigan State player is "relentless" in his recruitment: Xavier Booker.
The five-star big man from the 2023 class has apparently been doing some recruiting of his own, per Jenkins' interview with Richardson.
"Every coach calls me every other day. I like the culture there. Everybody there is family. Xavier Booker has also been relentless in recruiting me."
Surprised to hear this? A lot of people might be considering Booker was widely considered by Spartan fans to be a one-and-done prospect. Some experts, however, believe that he could be a 2-3 year type of player based on his frame and raw skills. Patience has been the word used by some recruiting experts regarding Booker.
As for the recruitment of Richardson, it's cool to see that a highly-regarded player like Booker is putting in work to get Jase to Michigan State. You don't often see that. Who wouldn't want a five-star and top-10 player in the country to say they want to play with you?
This could be one heck of a recruiting tool for Izzo.
Richardson told Jenkins that he plans on committing before his season starts in the fall. He's the No. 44 overall recruit and No. 7 combo guard in the nation, per the 247Sports Composite.