AJ Hoggard explains why he has a massive chip on his shoulder
It all makes sense.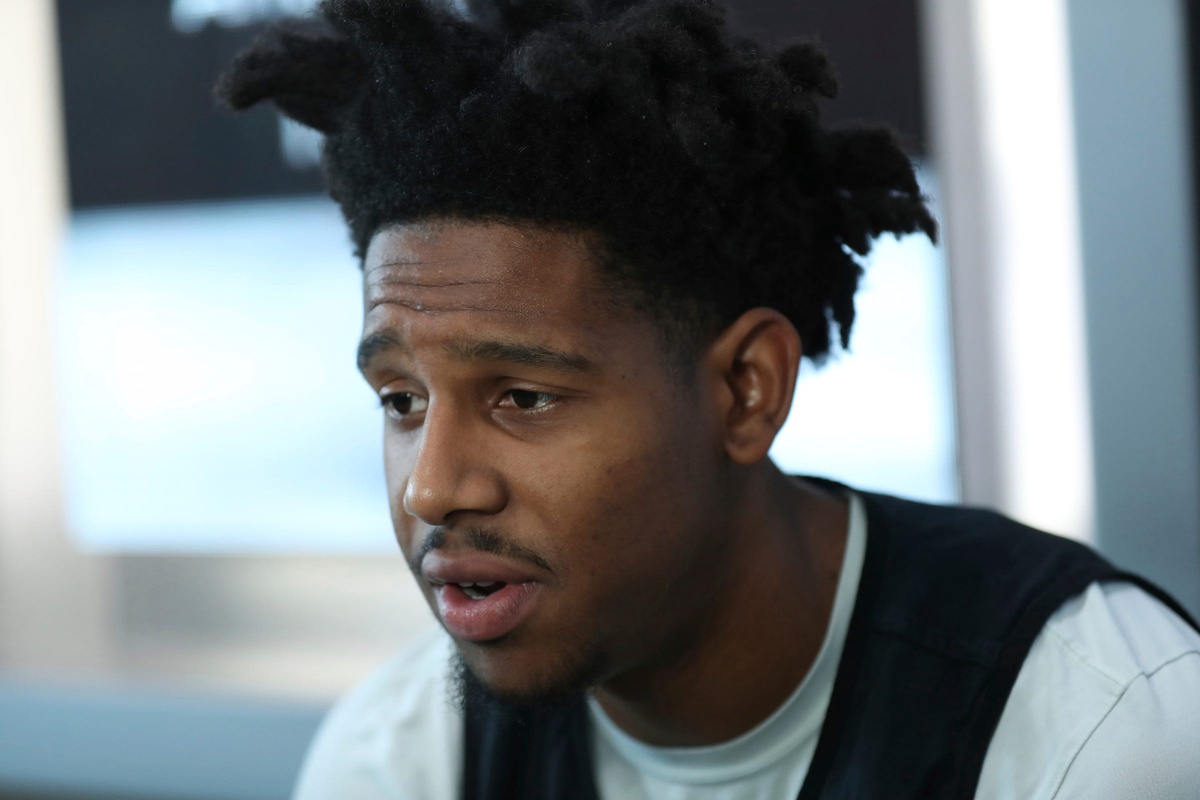 AJ Hoggard spoke to the Big Ten media on Tuesday and explained why he has such a massive chip on his shoulder.
If you watch Michigan State hoops, you'd know that no one has a bigger chip on their shoulder than AJ Hoggard. The senior point guard plays with an edge, swagger, and a ferociousness that simply isn't matched by many.
He carries himself with a confidence and has a massive chip on his shoulder at all times.
Why is that? Well, he told the Big Ten media on Tuesday afternoon that his demeanor exists because of them. He says that he's been taking notes at all the preseason lists and point guard rankings and is making everything personal. Hoggard is basically using everything as bulletin board material.
AJ Hoggard on where he gets his chip on his shoulder from:

"From you guys (media) who don't think I am who I am"

"So everyone that's writing me off with your (lists of) how you think about point guards in the country and the Big Ten, I see everything so I'm just taking my own… pic.twitter.com/tjW9fCLMZf

— Michigan State Content (@msucontent) October 11, 2023
You have to love this kind of confidence.
I can bet a lot of this media frustration has stemmed from a recent Andy Katz point guard ranking that completely left Michigan State's star off of it. He ranked the top 10 point guards in the country and there were even two Big Ten guys on the list with no Hoggard in sight. That caused Carson Cooper to rush to his point guard's defense and call Katz out. Ranking 10 point guards better than Hoggard who is arguably the best the Big Ten has to offer is just wild, and AJ knows it.
But he's not taking the disrespect as a hit against his game, he's using it to fuel him. And that's exactly what Tom Izzo wants to see from his senior leader.
If Michigan State is going to make a deep run this year, it'll because AJ Hoggard played to his potential. If he uses all of this doubt as fuel, I see the Spartans making that deep run in March. He has to keep playing with that chip.