Michigan State basketball is officially No. 4 in preseason AP Top 25
It's basketball season.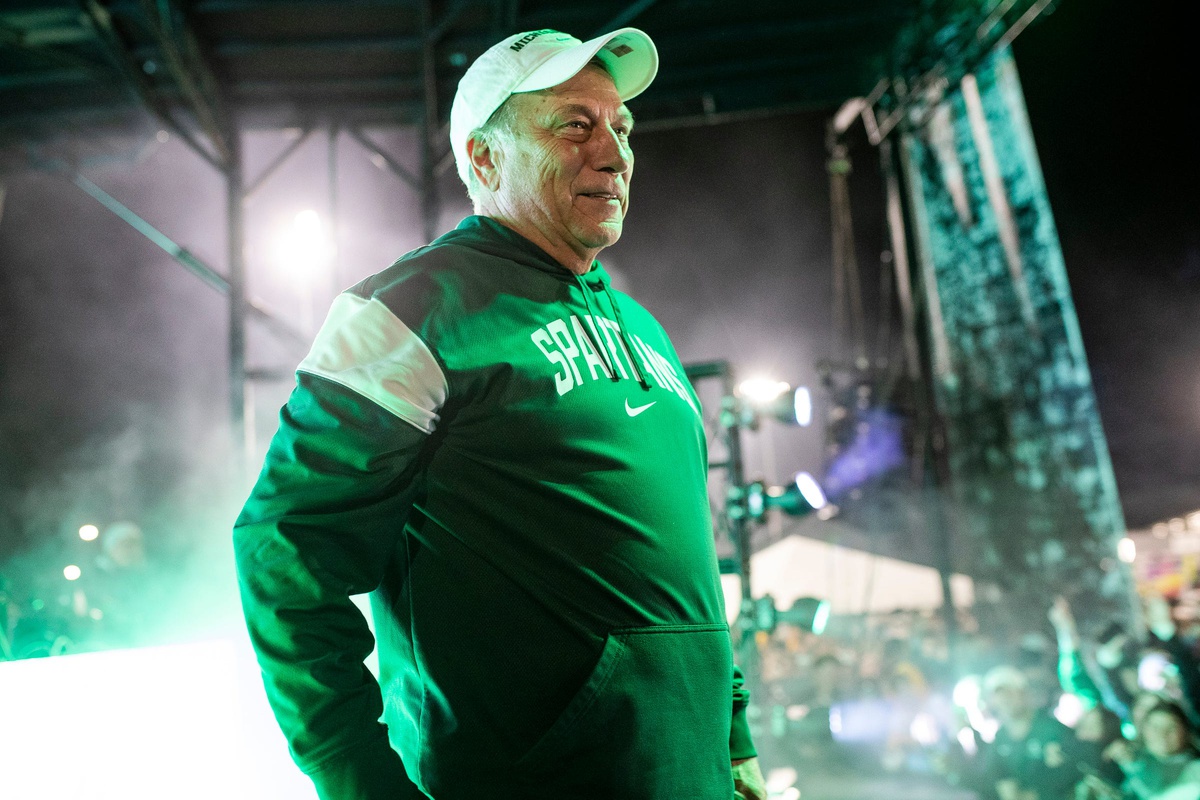 Michigan State basketball is going to begin the season as the No. 4 team in the country. It's officially hoops season.
The preseason AP Top 25 was released earlier on Monday and Michigan State basketball finds itself near the top of the list.
Michigan State will start the season at No. 4 in the country. On top of that, the Spartans also received one first place vote.
Checking in at #4 to start the 23-24 season 🟢⚪️ pic.twitter.com/1fqUP48DJw

— Michigan State Men's Basketball (@MSU_Basketball) October 16, 2023
Michigan State finds itself in its first preseason poll since the 2020-21 season. That year, Michigan State was ranked No. 13 to start the season. This is also the Spartans first top-five preseason ranking since the Spartans began the 2019-20 season No. 1 in the country.
What does this mean for this season?
I'm not someone who puts too much stock in preseason rankings. So, in short, this ranking means absolutely nothing. No national ranking will ever win you a basketball game, especially a preseason ranking. I'm sure Tom Izzo will make his team well aware of that because he has had many teams ranked highly in the past that have fallen off.
On the flip side, this does confirm one thing for Michigan State: expectations are sky high for this team.
It has been a few years since we have expected a lot from our basketball team, but that is changing this year. A championship is on the mind for all of Spartan nation, which is something we haven't won since 2020.
Michigan State last won the Big Ten title during the 2019-20 season. A Big Ten championship needs to be won at minimum before the season can be called a success. Beyond that, Michigan State also has national championship expectations as well. I will never say any team is "National Championship or bust." But I do expect the Spartans to look like one of the best teams in the country. A Final Four run may be a more realistic expectation, which hasn't been accomplished since 2019.
Everything is going right for Michigan State
Izzo has been on a tear recently, both on the court and in recruiting. Izzo just signed the fifth-ranked 2023 class and now has the seventh-best 2024 class after Jase Richardson committed to the Spartans on Sunday.
The Spartans are also coming off a solid finish to last season that saw them make a run to the Sweet 16.
After a pretty average, maybe even below average, regular season, the Spartans looked like one of the best teams to end last year. A tough loss to Kansas State cut their season short, but that did not ruin hopes for this year. With Joey Hauser being the only key loss from last season and an extremely talented freshmen class coming in, we have every right to set our expectations sky high.
Other Big Ten teams ranked in the preseason AP Top 25
Let's take a look at who else was ranked in the Big Ten.
3. Purdue
4. MSU
25. Illinois
Others receiving votes:
26. Wisconsin
30. Maryland
40. Indiana
Let's go win some titles.