Ameer Speed selected No. 214 overall by the New England Patriots
Ameer Speed is joining Bryce Baringer in New England.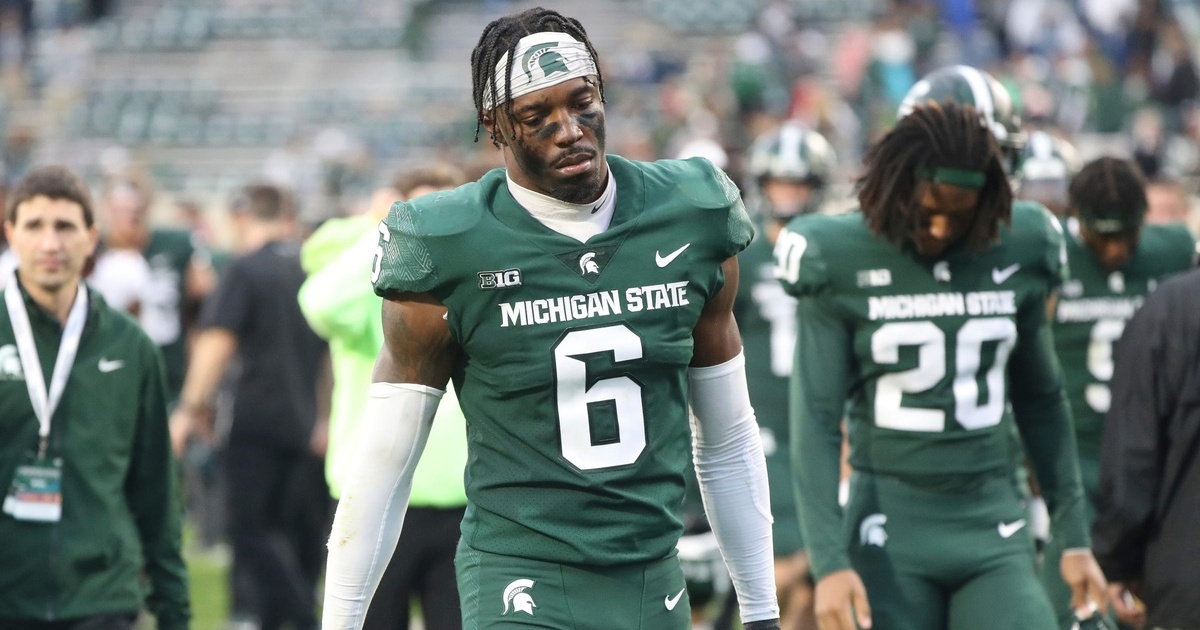 Ameer Speed was selected No. 214 overall in the 2023 NFL Draft after being projected as an undrafted free agent.
With the 214th overall pick, Ameer Speed was selected by the New England Patriots. This is a pick that a lot of people did not see coming but it's a good fit for him.
Speed was not in any mock drafts due to Michigan State's secondary being poor. While this is a surprise pick, this is a pick that could be great for Ameer and for the Patriots. He has the skill and length to be a very good corner and he just never put it together at Michigan State. He also has the speed that will stay with the majority of wide receivers.
If you're Speed, this is the perfect landing spot for a few reasons.
The first reason is, you are going to play for the greatest coach in NFL history. Nill Belichick isn't just known for winning, he is known to develop players. This is why Ameer is going to a perfect situation. If anyone is going to get the most out of him, New England would probably be at the top of that list. If corner doesn't work out, Ameer can also play on special teams, which the Patriots love.
Speed is going to get several different opportunities to compete and play with the Patriots and that is a good thing for him. This could be one of those picks that if the player can reach his potential, it could be a great pick. If he doesn't, he will still be a good special teams player.
Lastly, this is a good thing for Michigan State because this makes it three different Spartans getting drafted.