David Stone responds to recruiting pitch from Nick Marsh's mom
This could be something, or it could be nothing.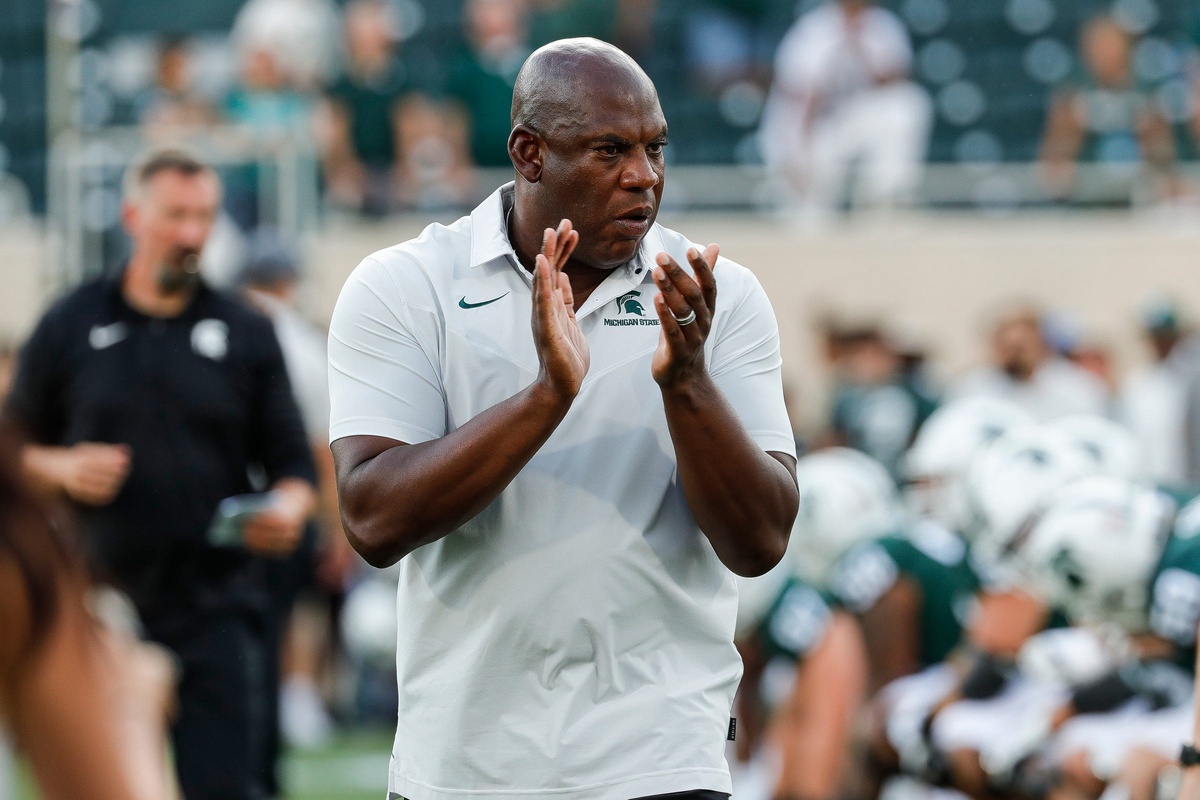 David Stone is the top target for Michigan State right now and Nick Marsh's mom is putting some recruiting work in.
Michigan State is coming off a strong few weeks of recruiting for their 24 class. Most notably, the Spartans just added four-star wide receiver Nick Marsh.
Marsh has publicly stated that his family wanted him at Michigan State. When he came for his official visit in East Lansing, many of his family members joined him. In a recent viral video, Marsh can be seen dancing around Spartan Stadium with his grandma.
Now that Marsh has re-committed to Michigan State, we're seeing in real-time just how much of a family affair his recruitment was. Nick's mother, known on Twitter as MamaTron, has already gone to work recruiting for the Spartans.
She's not just recruiting, she's going straight for the top. MamaTron tweeted at the highest-ranked recruit currently on Michigan State's radar, five-star David Stone:
😁Yes ma'am https://t.co/TNOAHh76a4

— David "Stoney" Stone Jr. (@iamdavidstonejr) July 8, 2023
There could be layers to this short message. Stone was recently quoted saying:
OU is like the place where I'm from, but Michigan State feels like home.
David Stone would immediately become the highest-rated player in Michigan State's 2024 class if the Spartans were to add him. At this point though, Oklahoma is still seen as the favorite.
Whether or not Stone ends up in green and white, it's seeing recruits' families getting involved in trying to build the MSU roster. With Nick re-committing to the Spartans, it's likely we'll continue to see more messages like this from MamaTron. She's not alone. MamaTron, along with Momma Hall (mother of Michigan State freshman Jordan Hall), have become fan favorites for their involvement with both fans and players.
Stone has publicly stated he's in no rush to commit to a school. He's wanting to wait until he's 100 percent sure of his selection. So while we'll need to wait a little longer to know the verdict, Stone's continued engagement with the MSU base should be seen as a positive for the Spartans.