Draymond Green suspended for Game 3 vs. Sacramento Kings
A poor move has led to a suspension.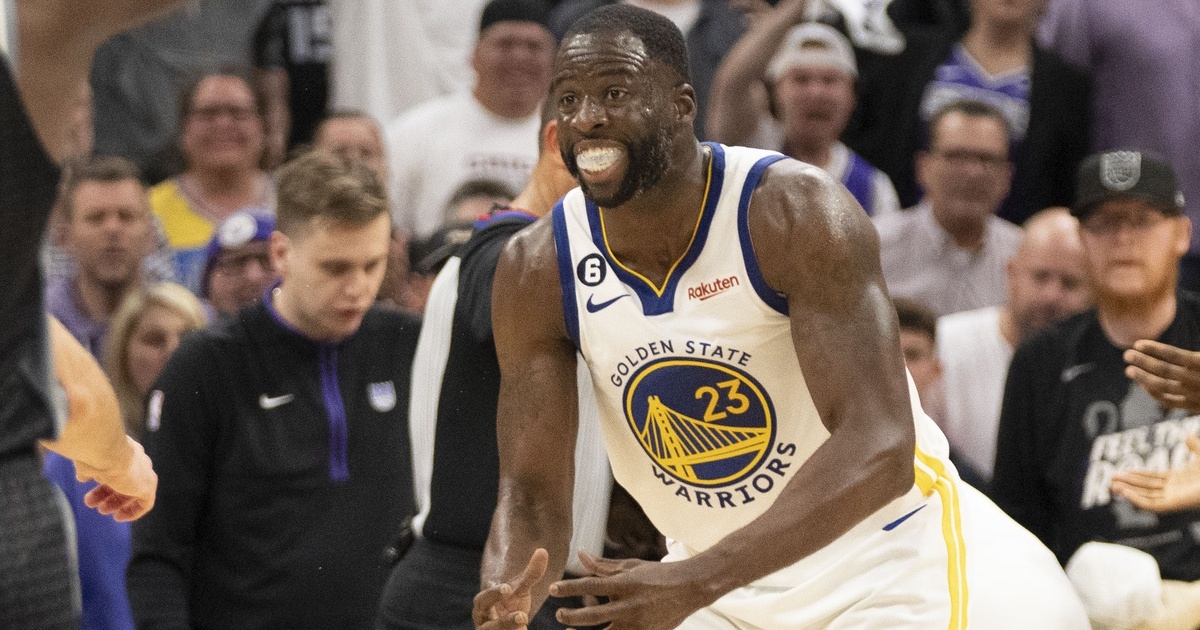 After stepping on Domantas Sabonis in Game 2, Draymond Green has been suspended by the NBA for Game 3 against the Kings.
Once again, former Spartan Draymond Green is in the headlines during a playoff series.
Usually, he's helping lead the Warriors on both ends of the court with some elite defense, devastating picks, precision passing, and just an overall high IQ. But sometimes he lets his emotions get the best of him.
During Game 2 of the NBA Playoffs' first-round matchup with the Sacramento Kings, Draymond was ejected after stepping on Sabonis following a controversial play. Sabonis fell after going up for a rebound and bumped into Draymond's legs and he appeared to grab Green's right leg. Draymond responded by stepping on Sabonis' chest and quickly leaping off to make it look unintentional, but the replay wasn't great.
Many felt that Green's "step" — some even called it a "stomp" but I won't go that far — was on purpose and he was trying to injure Sabonis. To me, it looked like he was trying to make a point of saying "don't grab my leg while I'm trying to run down the court" while still trying to sell it as an accident by quickly taking his foot off of Sabonis' chest.
Either way, not great optics.
The NBA has issued an official punishment for Draymond following the flagrant foul from Game 2, suspending him for Game 3 without pay.
Breaking: Draymond Green has been suspended one game without pay for stepping on the chest of Domantas Sabonis, the NBA announced. pic.twitter.com/FzllzhyRl2

— ESPN (@espn) April 19, 2023
Is this the right move? It's hard to say because without Sabonis grabbing his leg, this probably never happens. Green reacted to something that was not a basketball play and now he's paying the ultimate price. A fine would have made sense, but instead the Warriors will be playing Game 3 down 2-0 in the series without one of their most important players.
Green has to be smarter and contain his emotions in these types of situations because the NBA is clearly done giving him the benefit of the doubt.
He may have put the Warriors in a hole that they won't be able to climb out of.