Xavier Tillman, Jaren Jackson Jr. out-duel LeBron, Anthony Davis in Game 2
The Spartan duo was unstoppable on Wednesday night.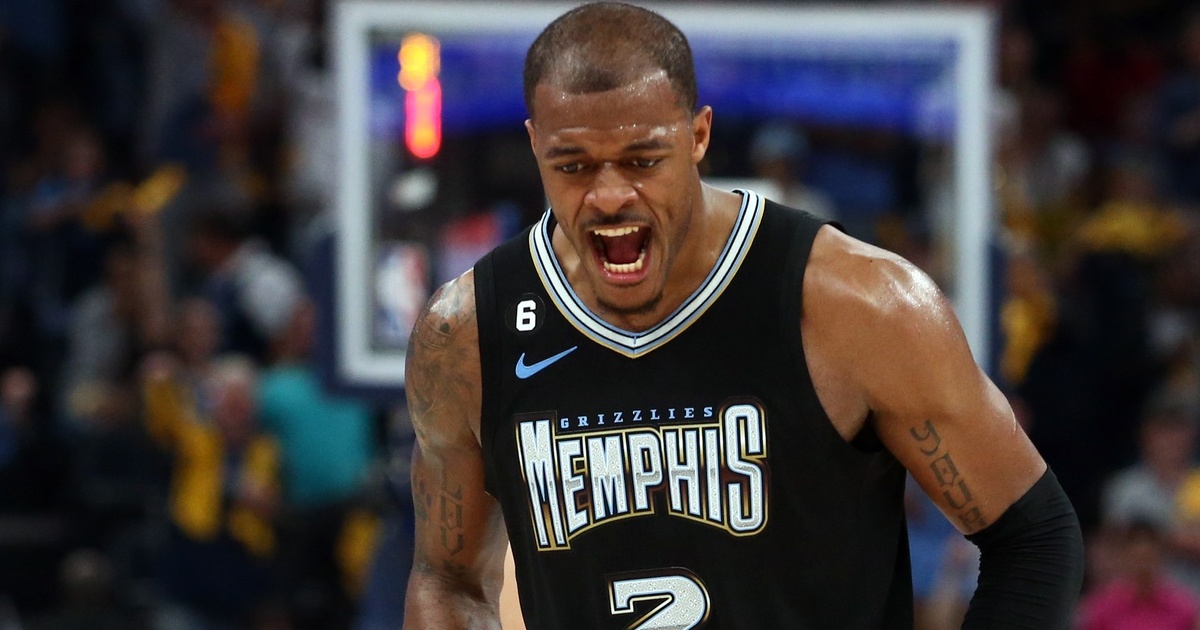 The Michigan State duo of Xavier Tillman and Jaren Jackson Jr. out-dueled LeBron James and Anthony Davis on Wednesday night.
Down one Ja Morant on Wednesday night and trailing 1-0 in the series, the Memphis Grizzlies had to rely on a couple of former Spartans to step up. And Xavier Tillman and Jaren Jackson Jr. did just that.
Tillman had one of the best games of his career on both ends of the floor, finishing with 22 points, 13 rebounds, and three assists while shooting 10-for-13. He locked down on defense, holding Anthony Davis and LeBron James in check along with his former frontcourt teammate at MSU. Jackson Jr. finished with 18 points, nine rebounds, three assists, three blocks, and a steal on 5-of-12 shooting.
Meanwhile, Davis shot just 4-of-14 from the floor and had just 13 points in one of his worst offensive games of the year. LeBron did finish with 28 points on 12-of-23 shooting, but a lot of his buckets came against Dillon Brooks.
The Spartan duo out-dueled two of the best players in the NBA.
Tillman/JJJ: 40 points, 22 rebounds, 6 assists, 3 blocks, 1 steal (15-of-25 shooting) — and a W
LeBron/AD: 41 points, 20 rebounds, 6 assists, 6 blocks, 1 steal (16-of-37 shooting) — and an L
Even better, Tillman and Jackson Jr. were the driving forces in the Grizzlies' Game 2 win over the Lakers without their best player. Tillman even earned himself a rare post-game moment on TNT in which even he was shocked to be the feature interview.
Xavier Tillman on if he thought he'd be doing the Postgame interview

"Hell…. I mean Definitely not" pic.twitter.com/C2vle7qlmt

— x – Alex ? (@Dubs408) April 20, 2023
No one would have minded if he swore there, but being the classy dude he is, he corrected himself and laughed it off. You have to love Tillman.
Who would have thought he'd be a playoff hero for the Grizzlies after it looked like they were cooked following a Game 1 loss and an injury to Morant? Not me. But he's a dawg in every sense of the word.
Tillman is going to be a key piece to the NBA title puzzle for Memphis, it seems.