Focusing on Mike Elko as a top candidate as Urban Meyer hype dims
Keep an eye on Mike Elko.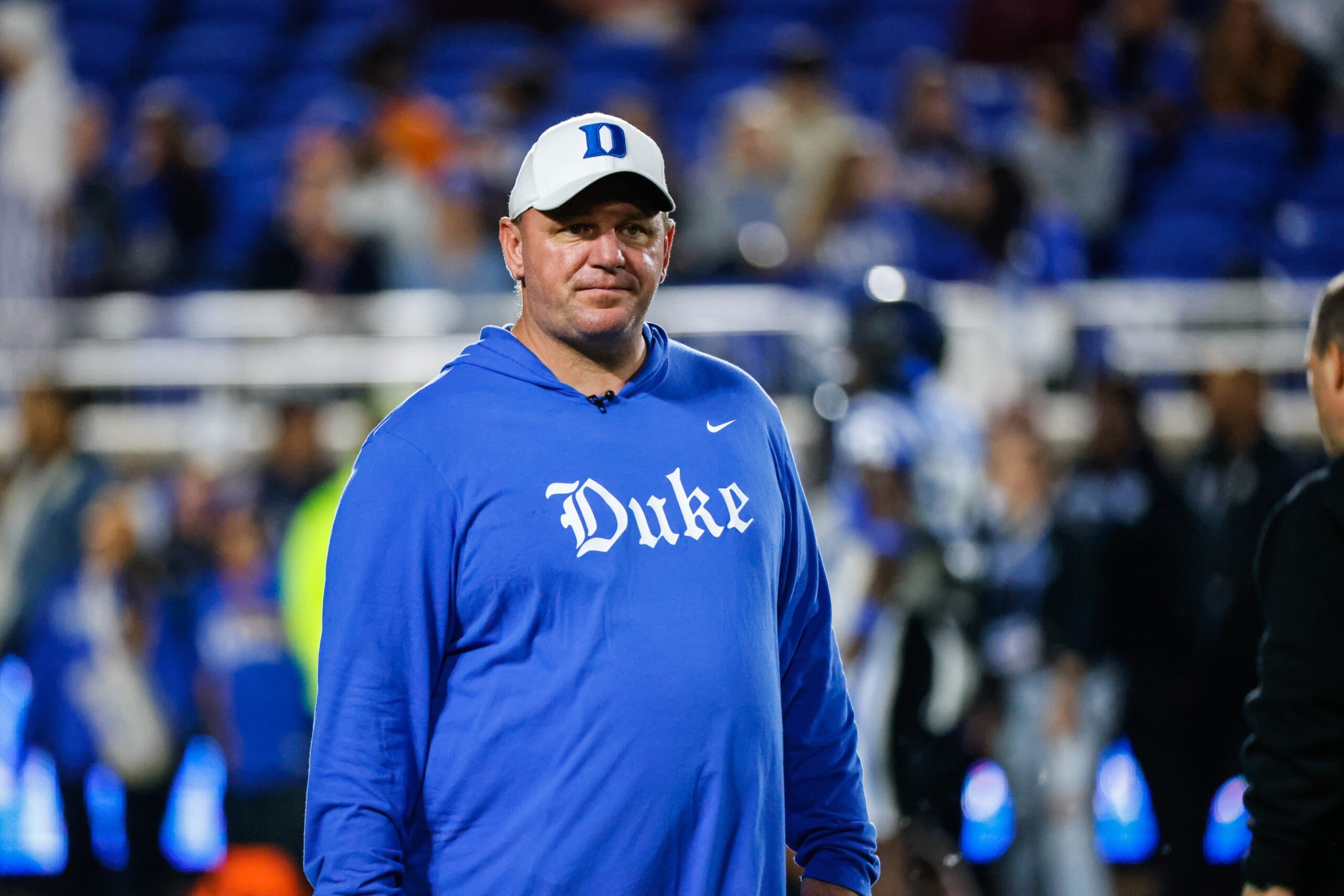 As Michigan State continues to search for a new head coach for the upcoming football offseason, Mike Elko should be considered.
As Michigan State continues to search for a new head coach for the upcoming football offseason, Urban Meyer has reigned supreme as most fans', and even the university's, No. 1 choice. However, with the hype train seeming to come to a steady halt, it's time to look at other candidates, and Mike Elko should be near the top of everyone's list.
Elko took over the Duke football program as head coach in December of 2021, and since then has achieved a 15-7 record in the ACC. On Thursday night, Duke beat Wake Forest with a walk-off field goal 24-21, punching their ticket to a bowl game. All of this, mind you, off the back of a freshman quarterback in Elko's second year coaching.
Key wins in Elko's tenure at Duke include a beatdown of Miami in 2022, winning that game 45-21, as well as a win over UCF in the 2022 Military Bowl, as the Blue Devils won 30-13. In Week 1 of the 2023 season, Duke beat then-No. 9 Clemson 28-7.
Elko's resume before Duke also includes being the defensive coordinator for Texas A&M under Jimbo Fisher. In 2021, his defense ranked No. 3 in the country in scoring, and ranked at No. 20 for total defense. A defensive-oriented mind such as Elko's could potentially bring back a type of defense such as the notorious "No Fly Zone" that most MSU fans wish to see again.
It would appear that Elko can also build a culture and get his guys to buy in, and that is exactly what MSU needs right about now. Elko himself has even said that he has had the Duke football team watch the movie "300" and has had his team doing the 300 chant in the weight room. Whether you find this corny or intimidating, this proves that Mike Elko can resonate with his players and create a positive culture within a program. Also, 300 revolves around the ancient Spartans, needless to say if he is hired that mentality could translate well to Michigan State.
Whether you are all in on the "Raise the Flag" movement or not, Elko is a candidate that everybody should consider. The 46-year-old coach would be in for a long rebuild of our program. He may not bring the immediate success of a big-name hire such as Urban Meyer, but the trials and tribulations of a rebuild have not stopped Michigan State fans before, why would they stop us now?