Gabe Brown throws down incredible between-the-legs dunk in G-League game
Gabe Brown has taken flight.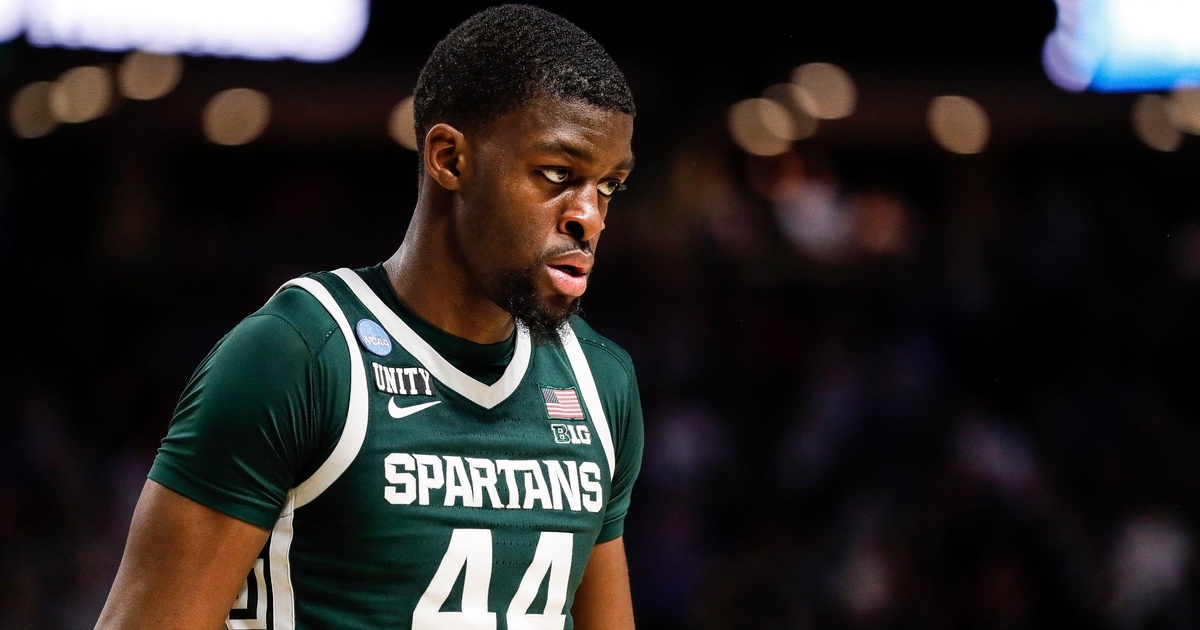 Former Spartan Gabe Brown is trying to make a name for himself in the G-League and this between-the-legs dunk is a good start.
It's been almost a year since Gabe Brown suited up for Michigan State and he's missed.
Gabe would have brought another athletic wing to this Michigan State squad and it would have helped out a ton while Malik Hall and Jaden Akins were out with injuries.
Brown decided not to use his COVID year, opting to try to find a home in the professional ranks. He wasn't drafted but was picked up by the Raptor G-League team. He's played 10 games this season with the Raptors 905 and is averaging 12.0 points and 3.6 rebounds per game.
The former Spartan is also shooting the lights out, shooting 48 percent from the floor and 40 percent from 3-point range. We all knew he could shoot and now so do the Raptors.
But it's not just his shooting that makes him a threat. It's his athleticism.
On Thursday, he showcased some of that freakish athleticism, throwing down a between-the-legs in a live game. Yes, you read that correctly, he threw down a dunk contest dunk in the middle of a game.
Just watch.
TWEEN THE LEGS. IN-GAME. WHAT DID WE JUST WITNESS GABE BROWN ??? pic.twitter.com/FO0e2V9b2I

— Raptors 905 (@Raptors905) February 3, 2023
Gabe is clearly a crowd favorite and the fact that he can do this in a game just goes to show how impressive of an athlete he truly is. No player would even attempt this in a game. Gabe is different.
Michigan State fans are rooting for Brown to make it to the NBA and if making it to the league was based on just shooting and being a freak athlete, he'd already be there. But it's also about playing defense and that was one of the things he needed to work on most throughout college.
If Gabe can improve his defense, he could be throwing down these types of dunks at the NBA level with the Toronto Raptors.