Max Christie regarded as 'untouchable' in Lakers' trade talks
The Lakers aren't willing to trade Max Christie.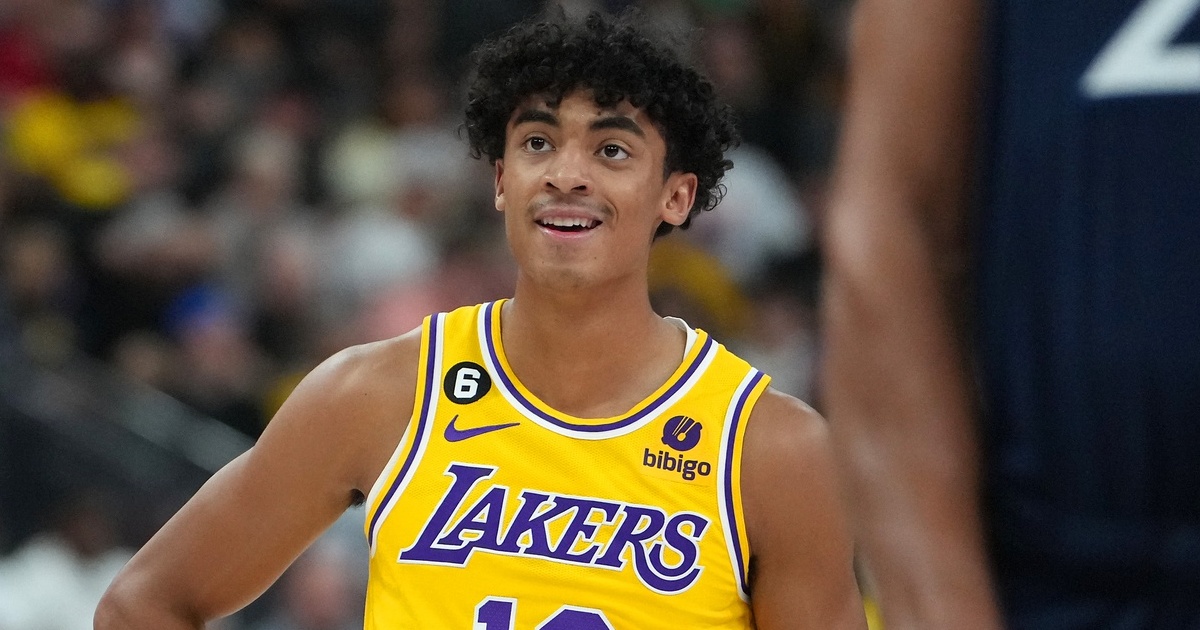 Former Spartan Max Christie is just a rookie who plays sparingly, but the Lakers clearly think highly of him.
The Lakers love them some Max Christie. I never thought I'd be typing that phrase out after Christie spent his freshman season at Michigan State suffering through some slumps as well as a few highs. He didn't seem like he was ready for the NBA.
Shows how much I know.
The former five-star and No. 1 shooting guard in the 2021 recruiting class didn't quite have the freshman year he was hoping for as consistency wasn't his thing, but he decided to make the NBA leap and was drafted early in the second round by the Los Angeles Lakers.
Through the Lakers' first 55 games, Christie has appeared in 33 and is averaging a solid 14.5 minutes per game whole putting up 3.8 points and 2.2 rebounds.
Those numbers don't exactly scream "future star" but the Lakers have taken note of his plus defense and the fact that he shoots 43 percent from 3-point range, 43 percent from the floor, and 86 percent from the foul line.
Because of that defense and his shooting ability, the Lakers aren't interested in trading him.
The Lakers are not interested in including Austin Reaves or Max Christie in a potential Kyrie Irving deal, per @jovanbuha pic.twitter.com/dtsmZk1qKU

— NBACentral (@TheNBACentral) February 4, 2023
Who would have thought that Christie would be considered an "untouchable" piece on a team with LeBron James, Russell Westbrook, and Anthony Davis? Obviously two of those guys are also untouchable, but that goes to show just how highly the organization thinks of him and the front office must get rave reviews from those players about Christie.
Otherwise he'd be gone.
The Lakers have essentially blown up the roster to create room for guys like Rui Hachimura, Mo Bamba, D'Angelo Russell, and the latest rumor is Bojan Bogdanovic from the Pistons.
But Christie remains.
In 11 of his past 13 appearances, he has played at least 13 minutes and he's seen over 20 minutes of action five times in that span. He averaged 4.8 points and 2.1 rebounds in the month of January while shooting 44 percent from three and 51 percent from the floor.
It looks like Christie continues to improve and the Lakers like what he brings to the table for the future.
The Lakers are looking to build with Christie.