How Michigan State basketball could get double-bye in Big Ten Tournament
There is a way MSU could get a coveted double-bye.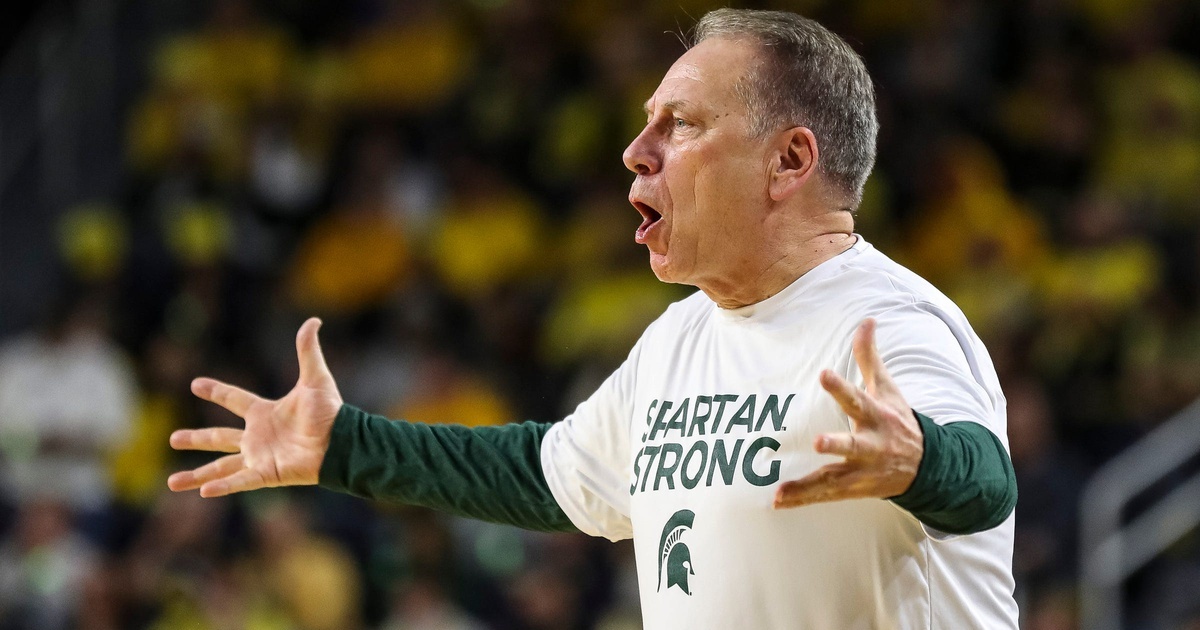 Believe it or not, there's still a way Michigan State basketball could earn a double-bye in the Big Ten Tournament.
After Saturday's game against Iowa, the chance of Michigan State basketball getting a double-bye almost became impossible but it's plausible that the Spartans could end up in the top four.
This is the least likely scenario as currently Michigan State is projected to be either a No. 6 or No. 7 seed but it's still possible. It will take a lot going right for the Spartans which is not likely to happen but we have seen crazier this year already in the Big Ten.
This would involve at least five — possibly six — teams doing the below situations in order for Michigan State to get the double bye.
Michigan
March 2: loss at Illinois (check)

March 5: loss at Indiana
Rutgers
March 3: loss at Minnesota (check)

March 5: win vs. Northwestern
Illinois
March 2: win vs. Michigan (check)

March 5: loss at Purdue
Iowa
March 5: loss vs. Nebraska
Northwestern
March 1: loss vs. Penn State (check)

March 5: loss at Rutgers
Other situations that could push Michigan State higher in the standings:
Maryland
March 1: loss at Ohio State (check)

March 5: loss at Penn State
If this were to occur, Michigan State basketball would be in the top four teams.
These results are what the Spartans need in order to get a double-bye. These results would completely shake up the Big Ten as the top teams in the standings would include:
Purdue: 15-5

Indiana: 12-8
Michigan State: 11-8
Lots of teams with nine losses
Michigan State, without the help from Maryland, would end up being the fourth seed if the Terrapins win one of their games. This situation is not likely to happen which means they will most likely play on Thursday. If that were to happen, Michigan State would like to avoid Purdue, if possible.
Even though this situation is not likely to happen, like the above situation and article talks about, the double-bye is not entirely impossible, it is just very improbable but we have already seen improbable things happen this year in college basketball so why not one more?