Michigan State basketball: AJ Hoggard ties impressive Magic Johnson record
AJ Hoggard tied an impressive record held by Magic Johnson.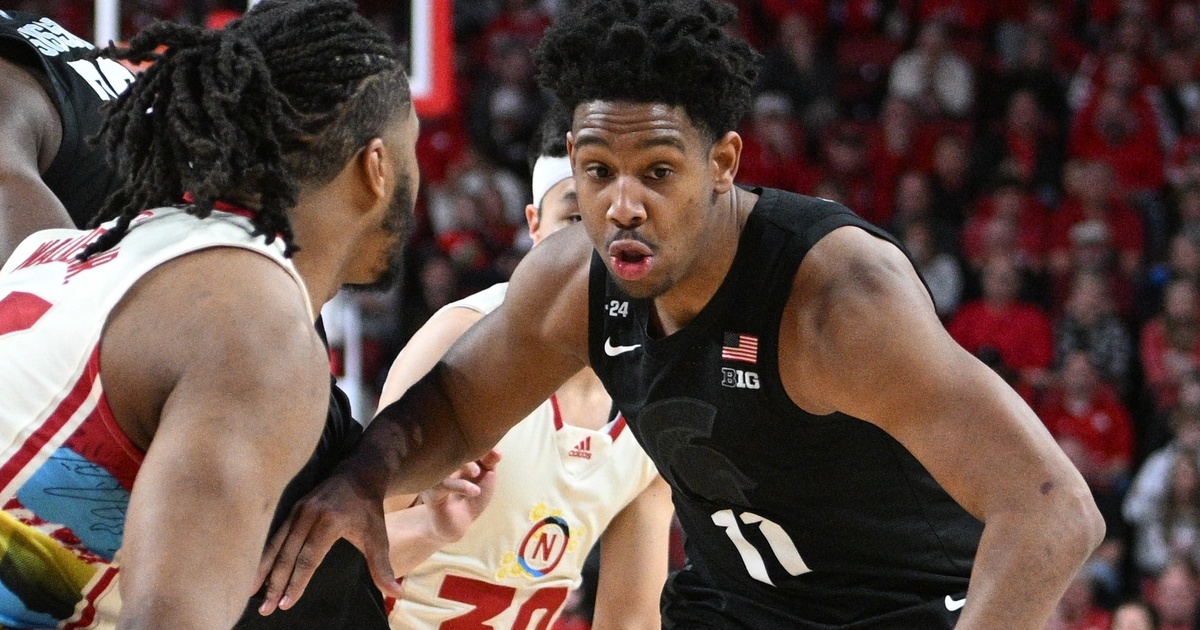 AJ Hoggard tied an impressive Michigan State basketball record held by Magic Johnson on Tuesday night at Nebraska.
What a night we just witnessed from Michigan State basketball in Lincoln. After trailing by 15 points in the first half and then 40-26 in the second half (even 55-45 with 14 minutes left), the Spartans caught fire and buried the Cornhuskers.
Michigan State started ice-cold from the floor as nothing was falling in the first 15 minutes and then everything changed.
Ball movement took center stage as well as 3-point shooting as the Spartans finished with 16 made 3-pointers on 29 attempts and 19 assists on 29 made baskets.
Of those 19 assists, AJ Hoggard accounted for 14 of them. That number was not only impressive because it surpassed his point total of 10 and he had more assists than the entire Nebraska team, but also because it tied an impressive record set by Magic Johnson.
Wanna know something about those 1⃣4⃣ assists?

They are tied for the program record in a true road game with some guy named @MagicJohnson. ? #B1Gstats x @ajhoggard3 pic.twitter.com/jyYKw0fKDn

— Michigan State on BTN (@MichiganStOnBTN) March 1, 2023
Tying Magic in any statistical category is impressive, let alone one that includes assists. He ties Magic for the most assists in program history in a true road game.
Also, his 14 assists are third most in a single game in school history — Mateen Cleaves is first with an astonishing 20 assists.
With 26 more assists this season, Hoggard would move into the top 10 in program history in a single season. He's also less than 100 away from being in the top 10 in program history in career assists.
After Tuesday night's game, it feels like both of those top 10s are attainable, and then some.
Plus, Hoggard is now the 10th-best passer in college basketball, averaging 6.1 assists per game and he's second in the Big Ten behind only Penn State's Jalen Pickett (6.8) who is fourth in the country in that category.
For all the criticism Hoggard has gotten over the years, it's clear that it doesn't affect him and he's slowly becoming one of the best passers in Michigan State history.
Another year in East Lansing could see more records fall with Hoggard running the point.