Jaden Akins posts cryptic tweet about being disrespected
Jaden Akins has broken his silence to tweet cryptically.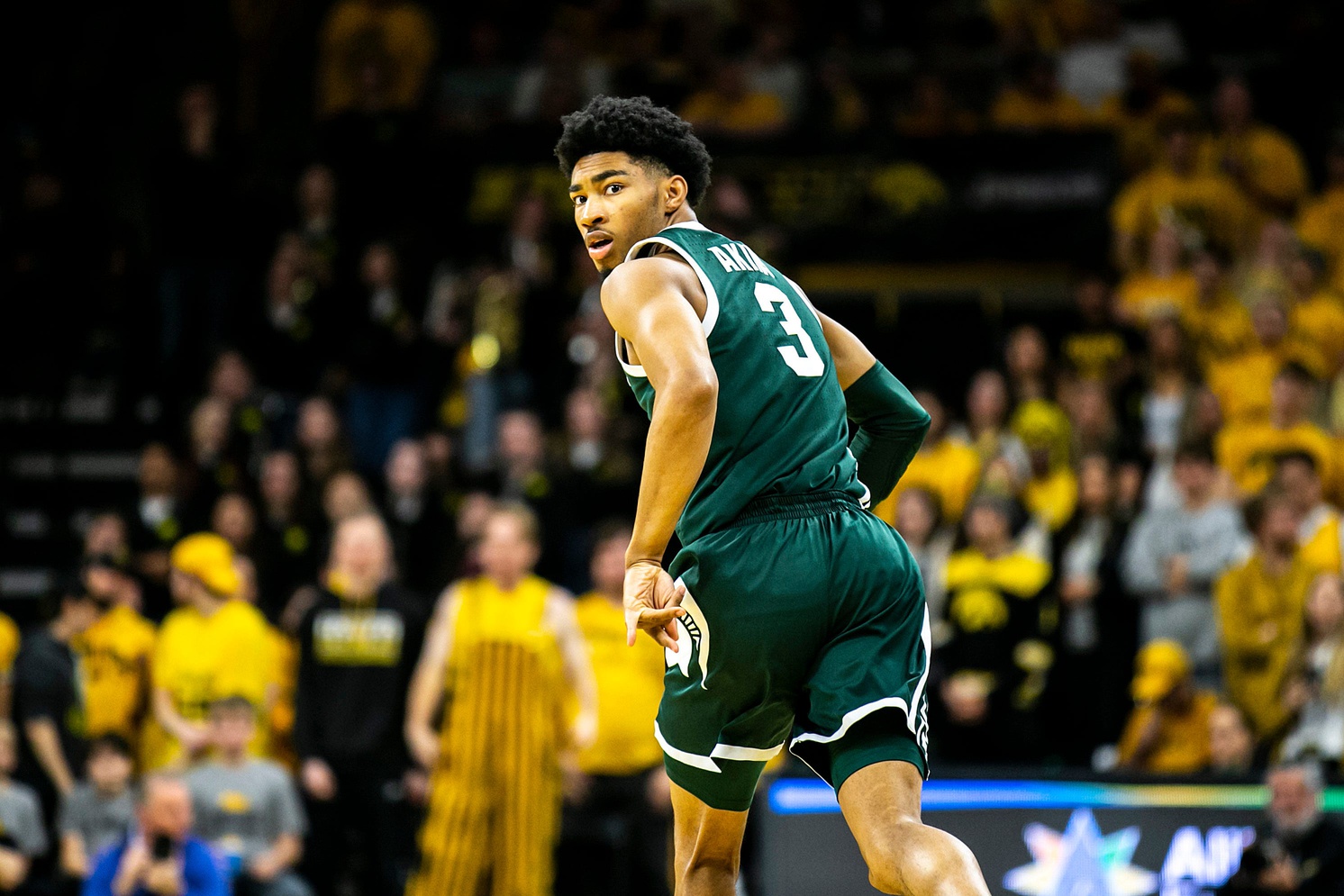 Jaden Akins took to Twitter on Thursday night to share an incredibly cryptic tweet. What'd he have to say?
All eyes are on Jaden Akins this week. After failing to receive invites to the NBA draft combine or the G-League elite camp, many believe Akins is destined for a return to college ball.
But will that be at Michigan State?
The sophomore point guard has a decision to make before his junior year: either stay in the draft, come back to Michigan State, or enter the transfer portal.
Well, the transfer portal window closed for college basketball players on Thursday at midnight and no news has come out about Akins entering his name. The paperwork could still be processing if he did decide to hit the portal, but it feels like we would have heard something by now.
But right around midnight on Thursday, Akins shared a cryptic tweet about being disrespected that had a lot of people shaking their heads.
The disrespect is loud

— Jaden Akins (@JadenAkins3) May 12, 2023
The pessimist in me immediately thought, "Oh no, Tom Izzo must have told him something he didn't like about his role on the team if he returned."
The optimist in me immediately butted in and said, "This is probably about not getting invited to the combine and he's ready to return with a vengeance."
Obviously, no one knows what this tweet is about but Akins. It could mean that he didn't get the feedback that he was expecting and felt disrespected in that regard. It could also mean that he's not happy with his current situation or how he's being treated. I choose to believe it's the former.
Michigan State fans are hoping he returns for one more season to make a national title push and that's kind of what my gut is telling me.
However, this cryptic tweet right around midnight when the portal closes is just befuddling.
Will Jaden Akins decide to return to Michigan State next season?