Michigan State basketball: Did Jaden Akins hint at a return?
This could be something, it could also be nothing.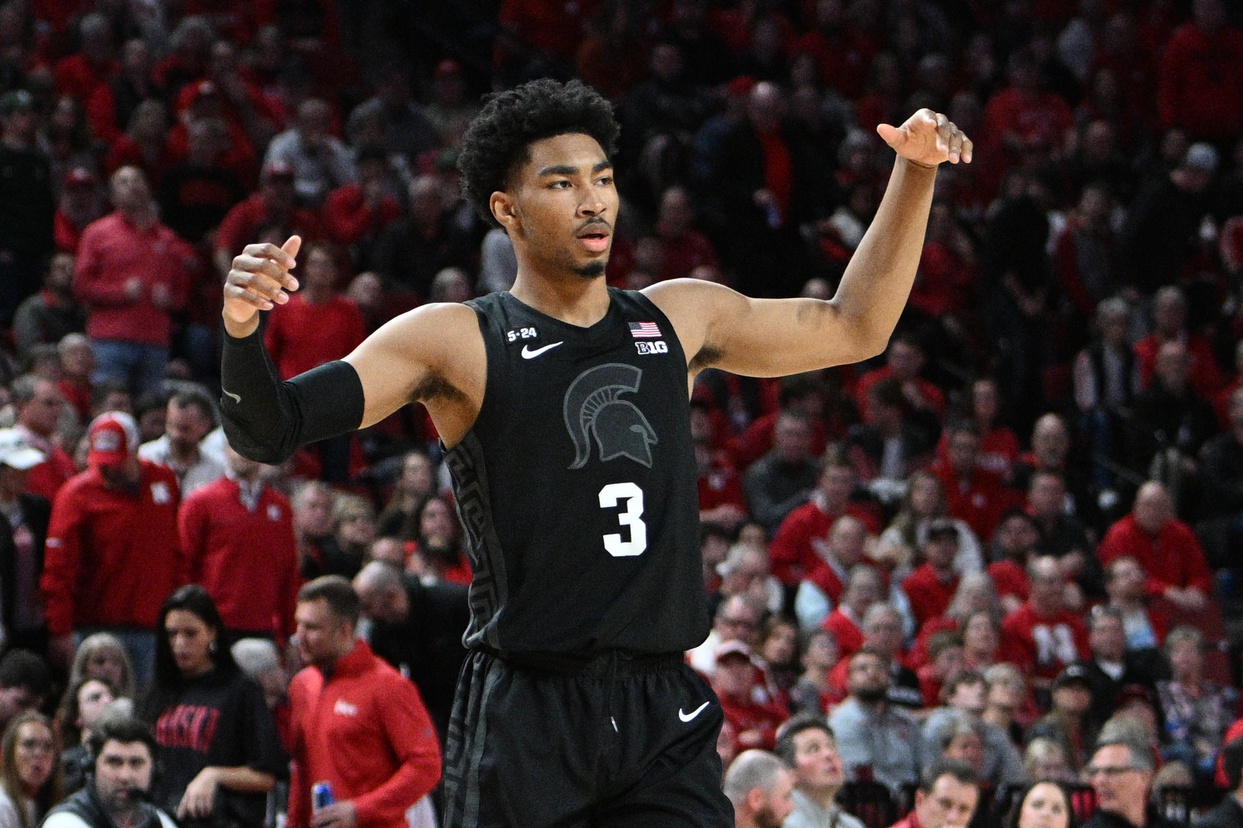 Jaden Akins is still deciding on his Michigan State basketball future but did he hint at a return on Wednesday night?
On Wednesday night, Jaden Akins took to Twitter to post a sponsored UWM tweet. On the surface this looks like a normal sponsored post that college athletes regularly do for their NIL deals, but could there be something more regarding his Michigan State basketball future?
The future is looking bright for the Spartans! I'm working hard and with a partner like @UWMLife, next season will be an even bigger success. Go Green! #SponsoredbyUWM #UWMSpartans

— Jaden Akins (@JadenAkins3) May 11, 2023
Jaden Akins recently declared for the NBA draft while maintaining his college eligibility. Many think he is doing this just to get some feedback from NBA scouts on what to focus on before ultimately returning to Michigan State for another season. But there's always been the chance he could stay in the draft or transfer.
Although this tweet confirms nothing regarding his final decision, it could be hinting at a return to Michigan State for another season. Fans are hoping that the lack of an invite to the NBA draft combine and G-League elite camp could be a telling sign as well regarding a potential return.
In my opinion, "Next season will be an even bigger success. Go green!" wouldn't be tweeted by someone if they intended to leave the program. But again, this is all speculation by me and nothing has been confirmed.
Akins has until May 11 to enter his name into the transfer portal and until June 1 to withdraw his name from the NBA draft if he chooses to do either. Since the transfer portal closes in just 24 hours, could this be his last paycheck from UWM before leaving or could it be a sign that he plans on coming back in 2023-24 for a national title run? Speculation is going to run rampant.
What will he decide to do? All Spartan fans are hopeful for a return but only time will tell.