Jayden Reed believes Keon Coleman is a top 10 receiver in the nation
Jayden Reed has high praise for his former teammate.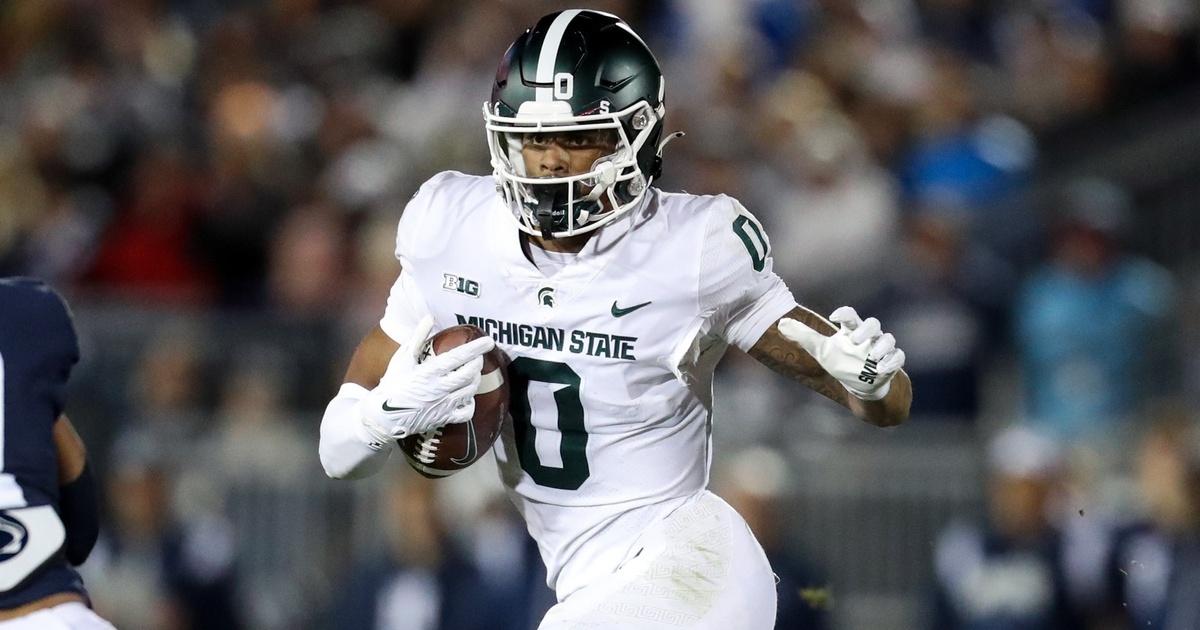 Jayden Reed has been making headlines left and right lately, but this time it's for praising a now-former teammate in Keon Coleman.
Jayden Reed was supposed to be one of the best receivers in college football this past season but injuries and inconsistent quarterback play prevented that. Instead, Michigan State's receiving corps was led by Keon Coleman.
The sophomore wideout finished the season with 58 catches for 798 yards and seven touchdowns. He had some breakout performances along the way.
Coleman, who was expected to be a star in the green and white, lived up to his potential but it feels like he's just scratching the surface.
Earlier this offseason, there was a way-too-early preseason All-American team posted on Twitter and Coleman wasn't listed. He quote tweeted it as if to say "OK, just watch."
Confidence is brimming in Coleman and his teammates apparently have that same confidence in the star receiver.
Pro Football Focus posted its list of the top 10 returning receivers for the 2023 season and there was no Coleman in sight. Reed took offense to that.
Where @keoncoleman6 ? https://t.co/P1MT4xurjz

— j.reed1?? (@JaydenReed5) February 2, 2023
Clearly Coleman is just going to have to fly under the radar this season. He was already underrated heading into his sophomore year because he didn't do a ton as a freshman, but he proved why that was a mistake.
And now, he's going to have to prove himself again just like his teammate (Reed) has had to do multiple times throughout his career.
Maybe it's just a Michigan State thing.
Do I think Coleman should be considered a top 10 receiver in college football after finishing with 800 yards and seven scores? Probably not. But do I think he's capable of being a top 10 receiver in the nation? Absolutely.
Heck, if Jayden Reed thinks Coleman is a top 10 receiver in college football, so do I. The dude knows a thing or two about being elite.