Jayden Reed's NFL draft stock skyrocketing at Reese's Senior Bowl
This dude can flat-out ball.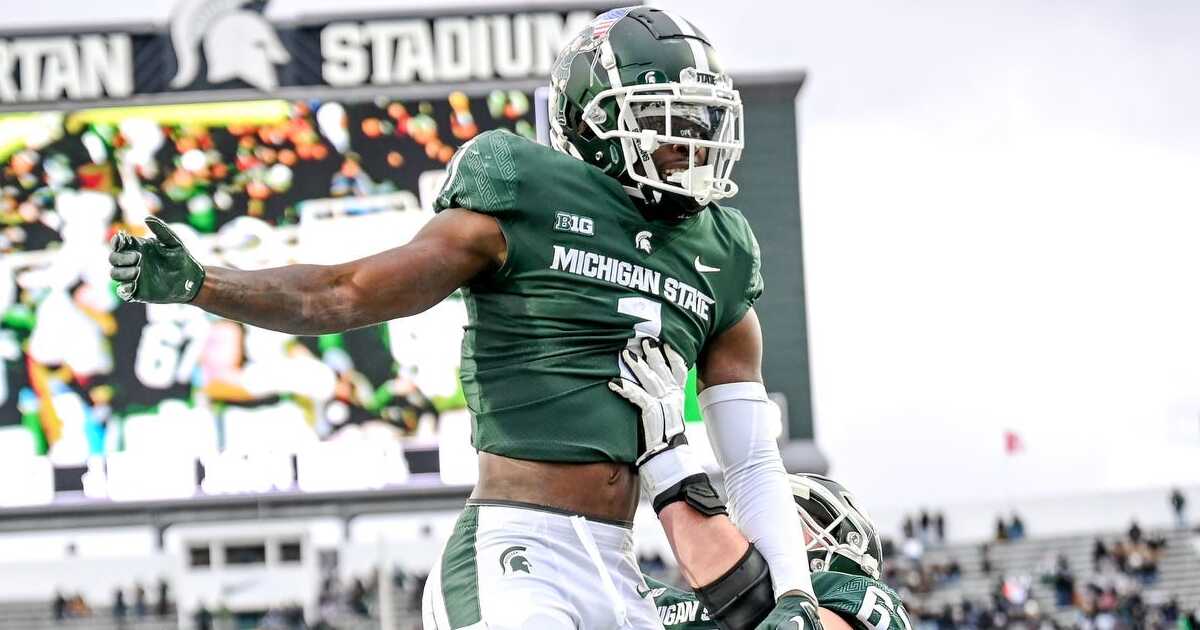 If you're looking for a player to buy major stock in during the NFL draft process, you won't have to look far. It's Jayden Reed.
Jayden Reed is having himself one heck of a week.
Receiving a Reese's Senior Bowl invite following a somewhat disappointing 2022 season, Reed knew that he was going to have to prove himself again.
Prove himself he has.
Through two Senior Bowl practice sessions, he has been one of the top players on the field and he's been turning heads left and right. His NFL draft stock has gone from Day 3 pick to potential Day 2 selection with how well he's performing.
Marcus Mosher, a Pro Football Focus writer, has been hyping Reed up all week long and he posted this clip on Wednesday of every one-on-one rep from his first two days of Senior Bowl practice.
And it's impressive.
Here is every one-on-one rep for Michigan State WR Jayden Reed from the first two days of the Senior Bowl: pic.twitter.com/WPpLCXQSHX

— Marcus Mosher (@Marcus_Mosher) February 2, 2023
Mosher hasn't been the only one in attendance that's been high on Reed. In fact, basically everyone at the practices has been saying he's the best receiver there.
Reed has been outperforming every other wideout invited to the Senior Bowl so far.
WR Jayden Reed from Michigan St has been arguably the best performing receiver at the Senior Bowl this week. Big plays all week! pic.twitter.com/CrUh8zO0Hp

— JM Football (@JomboyMediaFB) February 2, 2023
This comes as no surprise to anyone who watched him at Michigan State when he was fully healthy. Reed was able to make defenders look silly for a couple of years and until he started really battling injuries, he was dominant. He was Payton Thorne's go-to target — although the two weren't really on the same page a ton in 2022.
We're now seeing what Reed looks like when he's healthy, rested, and motivated.
And it's scary.
Reed torched secondaries throughout the 2021 season — ask Michigan, Penn State, and Pitt — and finished that year with over 1,000 yards and some really cool Moss-ing highlights. But then he suffered a freak injury in 2022 and he and Thorne could never really get on the same page.
Now, he's showing why he was a top receiver in college football before the season. He's looking like his old self again.
The result? A massive jump in NFL draft stock.
It's going to be fun to watch Reed on Sundays.