Jayden Reed to wear new number with the Packers
New number, same production.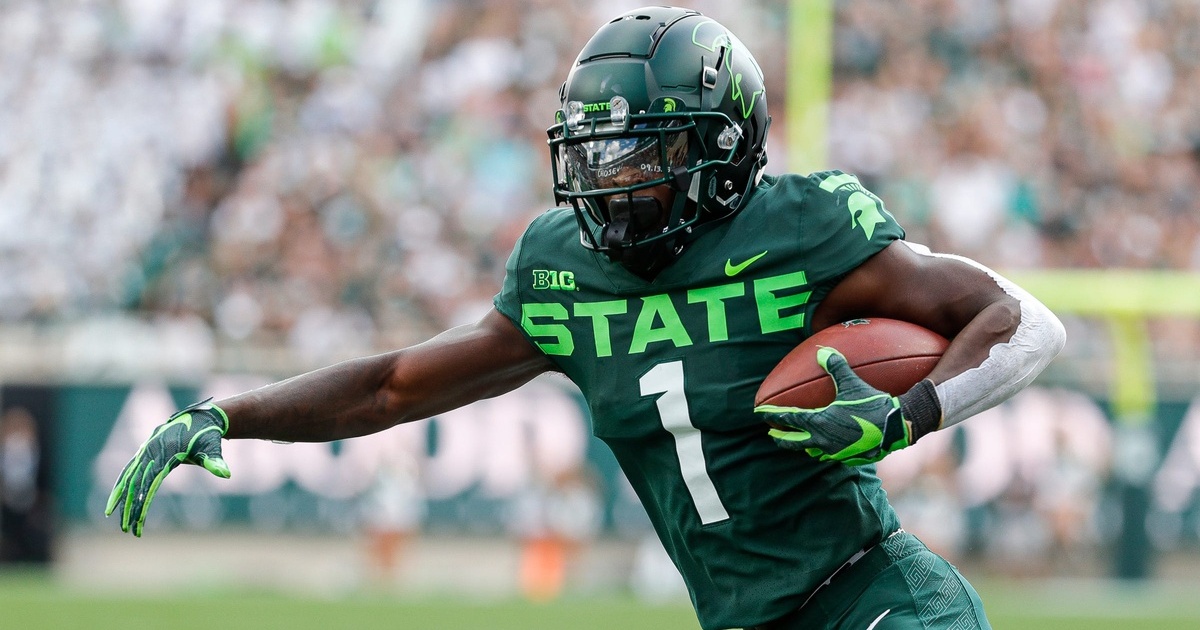 After years of being No. 1 or No. 5, former Michigan State receiver Jayden Reed will be donning a new number with the Packers.
Green Bay, Wisc. — Jayden Reed has a new home and a new shade of green to score touchdowns in. The superstar receiver was taken 50th overall in the second round by the Green Bay Packers.
I'm sure many Michigan State fans that also are fans of the Detroit Lions were disappointed to see Reed's landing spot.
On draft night, Reed was handed a jersey with No. 1 on it. Reed wore both No. 5 and No. 1 during his time at Michigan State. However, no Packer player has worn No. 1 since Curly Lambeau who played for Green Bay from 1919-1929. He was the head coach for the Packers from 1920-1949. He led the Packers to six NFL championships and the current home turf of the team, Lambeau Field is named after him.
Lambeau's No. 1 is considered "unofficially retired." It joins the numbers 3, 4, 5, 14, 15, 66, and 92 in that category. No. 12 is also never to be worn again by a Packers player in honor of Aaron Rodgers.
The official roster was released on Saturday and Reed was given No. 11. The last player to wear No. 11 in a Packers uniform was wide receiver Sammy Watkins who played nine games for Green Bay last season.
This isn't the first time a receiver has wanted to wear No. 1. Last season, Christian Watson wanted the special number but was denied and ended up settling for No. 82 before transitioning to No. 9.
Regardless of the number Reed wears, one thing is for certain, he will be a game-changer offensively. Reed went higher in the draft than scouts expected, and for a reason.
In Reed's junior season as a Spartan, he racked up 13 total touchdowns, two via punt returns. He also tallied over 1,000 receiving yards. Quarterback play and injuries hindered his senior season a bit, but the talent, athleticism, and skill are still there. Reed put his gifts on display at the Reese's Senior Bowl and NFL Combines prior to the NFL draft.
Even with a different number, Reed's offensive impact will be the same. We'll be seeing No. 11 making a leap in Lambeau soon enough.