Max Christie stays late after Game 1 loss to Nuggets to get shots up
Max Christie is grinding.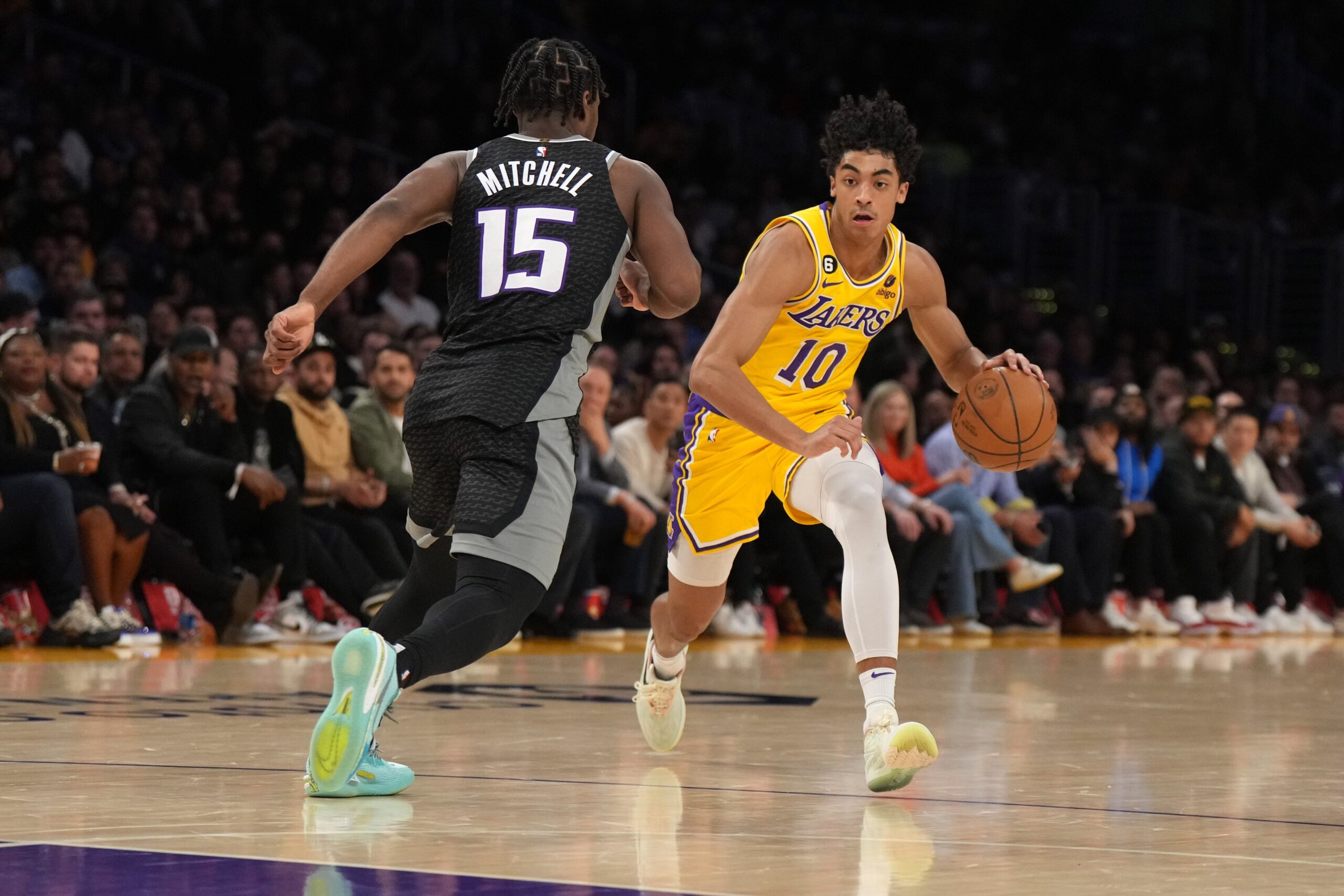 Max Christie and D'Angelo Russell were the last ones on the floor on Tuesday night, getting shots up after a loss.
Game 1 didn't exactly go the way the Lakers wanted on Tuesday night as the Nuggets topped Los Angeles despite a furious comeback in the fourth quarter, 132-126.
The loss was tough but it felt like the Lakers conjured up some momentum late that could carry over into Game 2. But a couple of players weren't content with the way things went and they stayed late to get some shots up following the loss.
One of those players was former Michigan State star, Max Christie.
D'Angelo Russell and Max Christie came back out and got shots up following the Lakers' Game 1 loss. pic.twitter.com/wWT167fBuX

— SportsCenter (@SportsCenter) May 17, 2023
Christie didn't play in the loss to the Nuggets in Game 1 and has played minimally during these playoffs, but it's refreshing to see that he's getting work in just in case his number gets called. He won't have a role in this year's playoffs for the Lakers, but if he continues to grow and show this kind of work ethic, he could have a sophomore breakout season a la Austin Reaves.
It's been an interesting rookie year for Christie with the Lakers, going from second-round draft pick last summer to end-of-the-bench player to G-League player to "untouchable" prospect during trade time. He's now considered one of the bigger pieces for the future of the Lakers.
Seeing him go out with D'Angelo Russell and get some shots up after everyone else has left the court and the arena is empty is impressive. He's clearly showing that he wants to get better.
Don't count on a lot of playing time for Christie in this series, however, as the Nuggets and Lakers are likely to play each other closely throughout. I could see this series going seven games.
A big offseason is approaching for the rookie from Michigan State. A larger role could be on the horizon.