Michigan State basketball has opportunity to uplift entire community
This team can help lift the spirits of a healing community.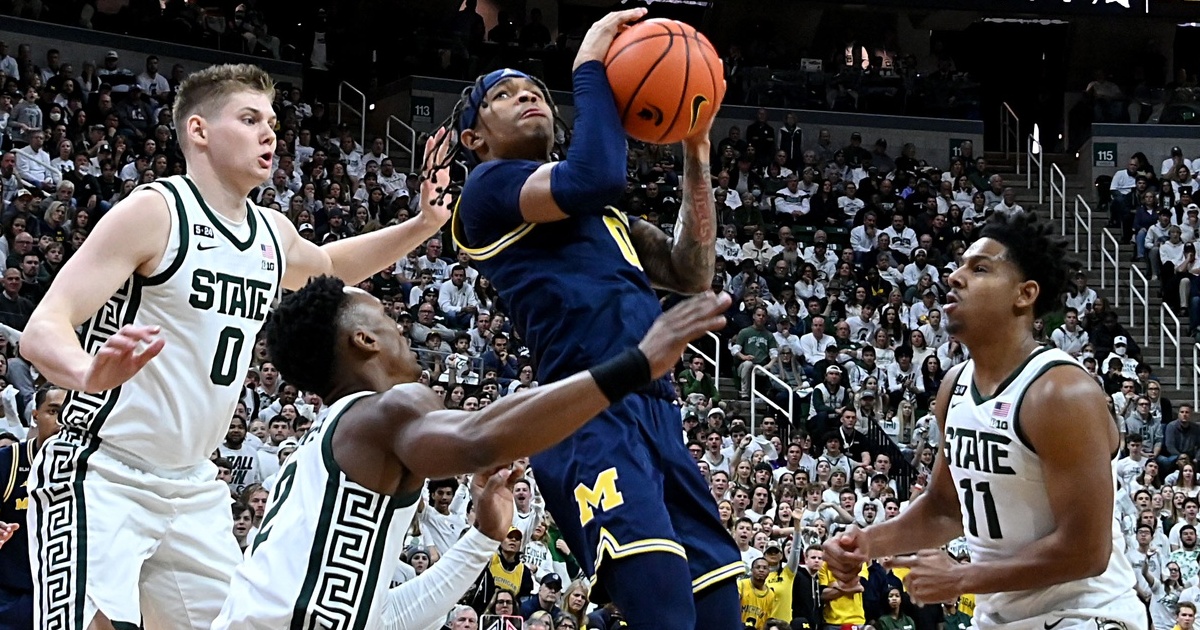 Michigan and Michigan State basketball will meet up on Saturday night in Ann Arbor and this week has taught us that it's just a game.
Basketball is just a game. That game is, rightfully so, the last priority on Michigan State's hands right now. But as it has so many times before, the Michigan State basketball team has the opportunity to unite the community once again, and truly be Spartan Strong.
Michigan State (16-9, 8-6 Big Ten) was scheduled to play host to Minnesota (7-16, 1-12) on Wednesday night at 9 p.m. ET. Obviously, in wake of the unfortunate events that played out on campus Monday night, the game was postponed, with hopes of rescheduling.
Minnesota is a struggling ball club that likely would not have posed much of a threat to the Spartans in the Breslin Center. This was a golden opportunity for the green and white to snag their third consecutive win, and send them on their way for a late-season push.
Obviously, this was not the case, and now future options need to be explored.
Quickly glancing over the two teams' respective schedules, it frankly seems like the game will be impossible to make up, as the schedules for both teams are already packed down the stretch heading into the Big Ten Tournament.
Fast forward to Friday morning, and there still has yet to be an update on the status of the game from either side, or the conference. However, MSU announced Thursday afternoon that the game scheduled for Saturday, against in-state rival Michigan, will be played as planned.
Watching basketball may not feel the same for some ever again. But if it does, this MSU team has the opportunity to do something special. The entire country will be Michigan State fans for the rest of the season, and the boys could lift spirits a little bit higher.
To end off the regular season, the Spartans have five games remaining (six if Minnesota gets rescheduled), and three of those are Quad 1 games. Those will be pivotal in building momentum for the two postseason tournaments. The opportunity is still there for a potential double-bye in the BTT, which would provide an extra day of preparation and rest for MSU.
Tom Izzo has always built his team around defense, rebounding, and toughness. It seems appropriate right now for toughness to be one of the program's building blocks. Everything that has been dealt with in the past few days has been extremely difficult, and we've all shown our own toughness through this tragedy.
Michigan State basketball has the chance to rise to the occasion, embody Spartan Strong, and bring us all a little happiness once again.