3 fearless predictions for Michigan State basketball at Michigan
Michigan State is searching for a big road win.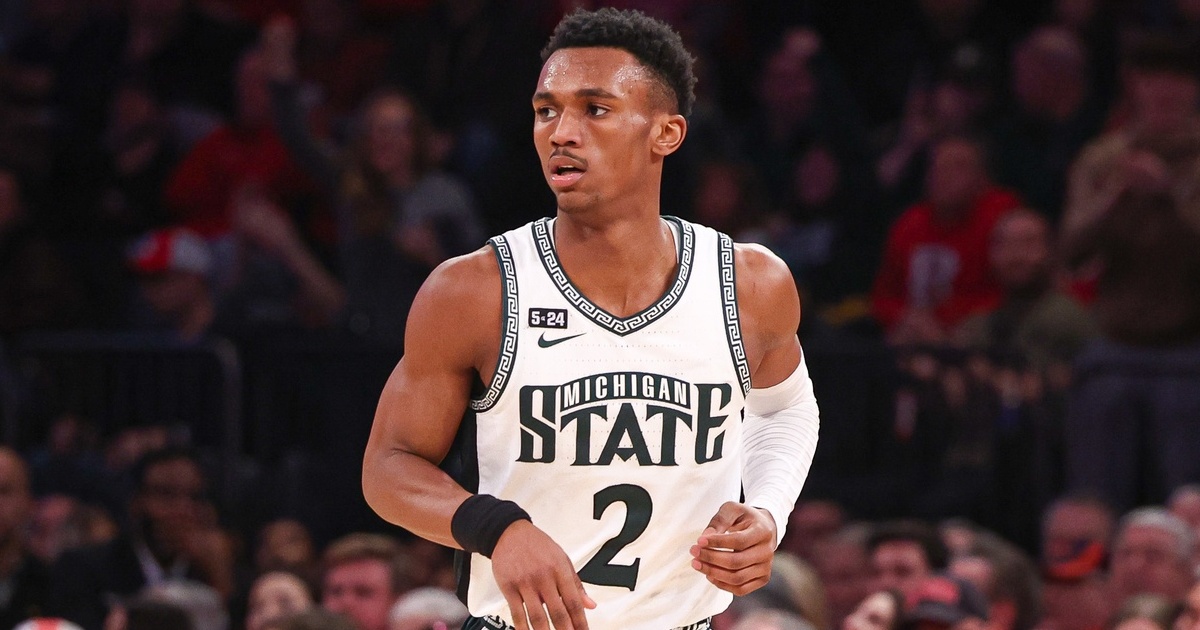 Saturday's Michigan vs. Michigan State basketball game has a lot riding on it but will the Spartans keep the winning streak going?
Emotional would be a good way to describe the lead-up to Saturday's Michigan vs. Michigan State basketball game in Ann Arbor.
After the tragic events that occurred in East Lansing earlier this week, there were doubts that this game would even get played. But now that it is, the Spartans are looking to pick up an emotional win on the road against the Wolverines that would bring some happiness back to the MSU community, even for just a night.
The Spartans are 16-9 on the season and 8-6 in Big Ten play while Michigan is 14-12 and 8-7 in the conference. Both teams could use this win and there's plenty on the line.
So you know what that means? Fearless prediction time.
1. Tyson Walker scores 20
It's been a minute since Tyson Walker completely took over a game and he has that capability. With much of Michigan State's offense going stagnant on Saturday, Walker will take advantage of a matchup with a smaller Dug McDaniel to put up 20 points on 9-for-17 shooting. He's finally going to get 15-plus shots up which I think should be the norm.
Walker will have his best game since nearly willing the Spartans past Purdue in early January and that's just what Michigan State needs.
2. Jaxon Kohler provides big spark off the bench
Jaxon Kohler has shown plenty of flashes this season. But that's just it, they're flashes and consistency hasn't been there. Well, he'll show more flashes on Saturday night off the bench.
With Mady Sissoko getting into early foul trouble against Hunter Dickinson, Tom Izzo is going to call Kohler's number and he'll come into the game and provide a spark offensively. He'll show off those quick feet and spin his way to the bucket for a few bunnies and he'll end up with at least 10 points and five rebounds.
Nothing huge, but this spark will be huge when the post play is in desperation mode.
3. Joey Hauser hits 3-pointer in final minute to put game away
No surprise here, but I think this game comes down to the wire. Michigan State will start slow, per usual, and it'll have to claw its way back into the game and it'll take a late lead.
These two teams will go back-and-forth in the final 10 minutes of the game before Joey Hauser hits a huge 3-pointer with Michigan State already up 65-64 to give the Spartans a four-point lead that Michigan will never make up.
Like he's been all season, Hauser will be clutch on Saturday night.